Today is July Fifth, and I am writing my obligatory July Fourth post. It will land in your inbox on July Sixth, which is completely fine. Technically, I'm under no obligation to have any takes on the Fourth of July, but I feel a sense of obligation. I expect that my readers expect something from me regarding this day. After all, I had something to say last year. Besides, Independence Day is exactly the type of thing that bloggers love to rant about. What a great opportunity to point out the problematic beginnings of our country! What a perfect moment for a stinging critique of nationalism or a reasoned argument against patriotic songs in church! At the very least, don't I owe my readers a sense of whether or not I am proud to be an American? The problem is, I was too busy having a nice time with my family to write anything this weekend. And my takeaway is that the Fourth of July is kind of a weird holiday that is a lot of fun, and writing intelligent critiques to the point of personal unhappiness is probably a bad way to live.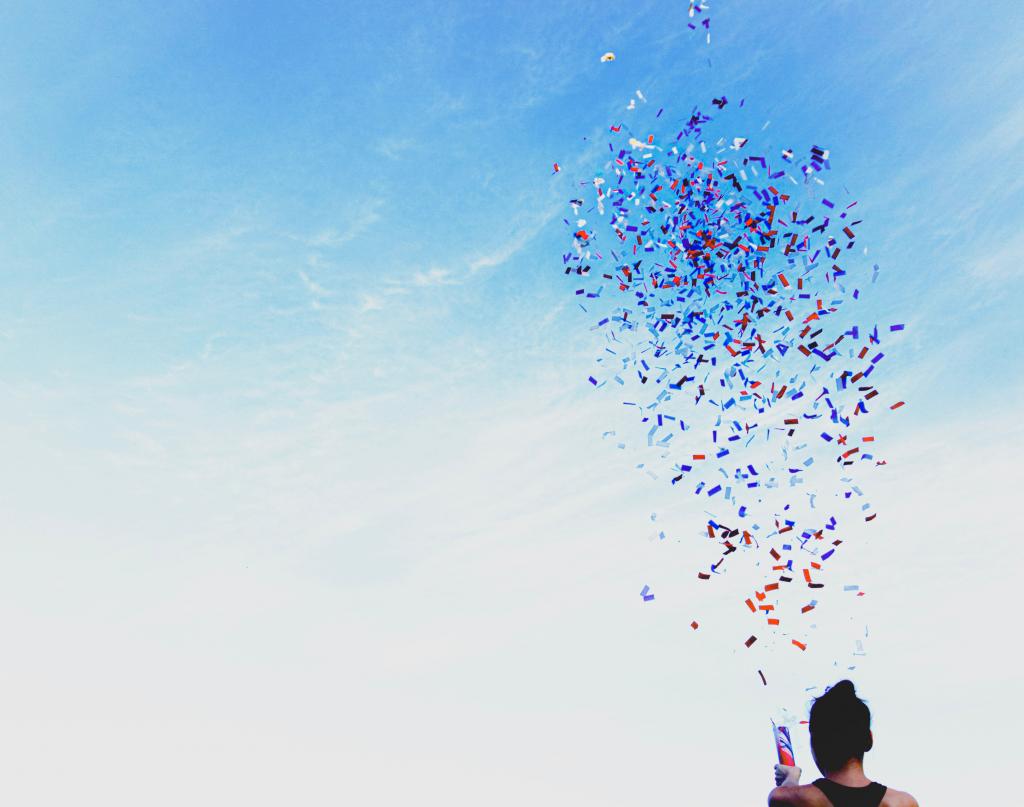 How Am I Doing?
Mostly fine! After my post last week, regarding the Canadian Residential Schools, I had several long conversations with people who were worried about me for various reasons. Some were concerned that I had finally fallen off the radical deep end. (I have not.) Others were concerned that I am depressed. (It's getting better as COVID restrictions loosen.) I absolutely stand behind everything I wrote last week. But I realized, as I flipped back over the past couple week's worth of blog posts, that I've been leaning heavily on the critique. Critique of Church, of country, of culture. It's all important and, to be honest, this tiny blog with it's tiny readership sometimes feels like the only real influence I have over enormous forces outside of my control.
The problem is that I appear to have left the impression that I hate everything. This is simply untrue. I love my Church and my country – for the most part. My job is pretty fantastic, aside from having no stability. I love my family and friends without reservation. Everything is mostly fine and will continue to be mostly fine most of the time for the foreseeable future.
Things I Like About the Fourth of July
It would be easier – and would probably get more clicks – if I told you what I didn't like about the Fourth of July. But there are a lot of things I do like. You can probably guess some of them. I've been doing some reflecting, though, and I'd like to share a short and incomplete list of things I loved about this past weekend. Maybe you like some of these things too, and maybe they deserve as much space as our critiques. So here are a few things I love about the Fourth of July:
Listening to music I wouldn't listen to on my own
Night swims
Finishing the last of the Christmas Seltzer that was in the basement
The haze the fireworks left behind
Sampling the unusual sausages
The kids staining their tongues and fingers blue
Dogs in funny hats
Praying for our country
Holding contradictory truths
Letting go of the need to analyze, for one day
Big, gaudy, bows.
No Takeaway This Week
When I was a kid, my parents used to take us out on the Ohio River to watch the fireworks every year. And interestingly, what I most associate with the Fourth of July are not the fireworks themselves, but how wavy the river was on the way home. All the boats moving together in this very narrow space. Moving up and down like a roller coaster in the dark – by far the most fun part of the holiday. It feels like there is the hint of something profound there, but I'm honestly not sure what it is. And I'm not going to reach for it today, because I don't have to.
I've left you nothing to debate about, so I don't expect a ton of engagement on this post. I already know that the more angry people are, the "better" my writing will do. That's a shame, to be honest. But if you'd like to comment and tell me how you're doing, I intend to actually read the comments this week. I hope you are mostly fine as well.