CRADLESONG
(for Jessica)
How do I explain chemotherapy
to a six-year-old up in my arms
before I shed my coat?
How do I tell her I can't
kiss her on the lips because
my white count is low, that
we must leave early because
Aunt Helen has a cold?
And when we go, she hides
in her room, face in the corner,
till I return and swallow her
in my arms—Damn it all—
I kiss her anyway
again and again.
And next time, she's on my lap
staring in my eyes as if to see—
is there laughter behind them
or is that puppy on a leash, too?
She searches my face, then says,
"You're losing your hair."
I act surprised, "Where? Show me."
She runs her hand along my scalp.
I lean into her little face,
"It's still me."
She takes my hand and out we go
as she shimmies on her swing,
pumping higher, giddy as she
eats the day, "Look! Uncle Mark!
I'm swinging till I'm High
as the Sun! Look!"
I push her with all my heart,
"Me, too, sweetheart—"
she comes back to me—
"me, too."
A Question to Walk With: In conversation with a loved one or friend, discuss what it means to act on your love.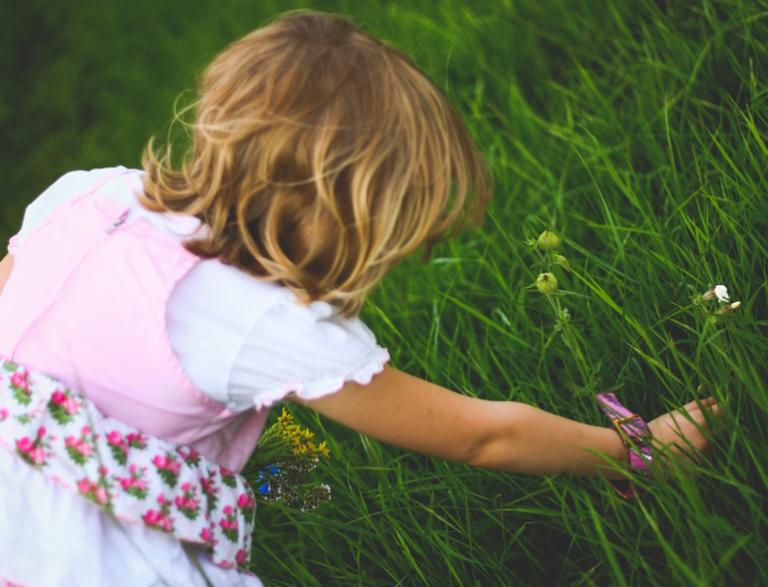 Sounds True recently published a new, expanded edition of Inside the Miracle: Enduring Suffering, Approaching Wholeness, which gathers twenty-eight years of my writing and teaching about suffering, healing, and wholeness, including thirty-nine new poems and prose pieces not yet published. One of the great transforming passages in my life was having cancer in my mid-thirties. This experience unraveled the way I see the world and made me a student of all spiritual paths. With a steadfast belief in our aliveness, I hope what's in this book will help you meet the transformation that waits in however you're being forged. Cradlesong is an excerpt from the book.