Imagine a lantern in an open boat,
the light flickering as the boat drifts
in the night lake.
Now imagine it rains and look closely
at how the drops plop in the lake
and thud in the boat and bead on
the sides of the lantern.
Notice how the flame doesn't
go out.
A Question to Walk With: Describe the boat that is your life, the lantern that is your heart, and the small
flame within your very center that doesn't go out.
This excerpt is from my book of poems, The Gods Visit.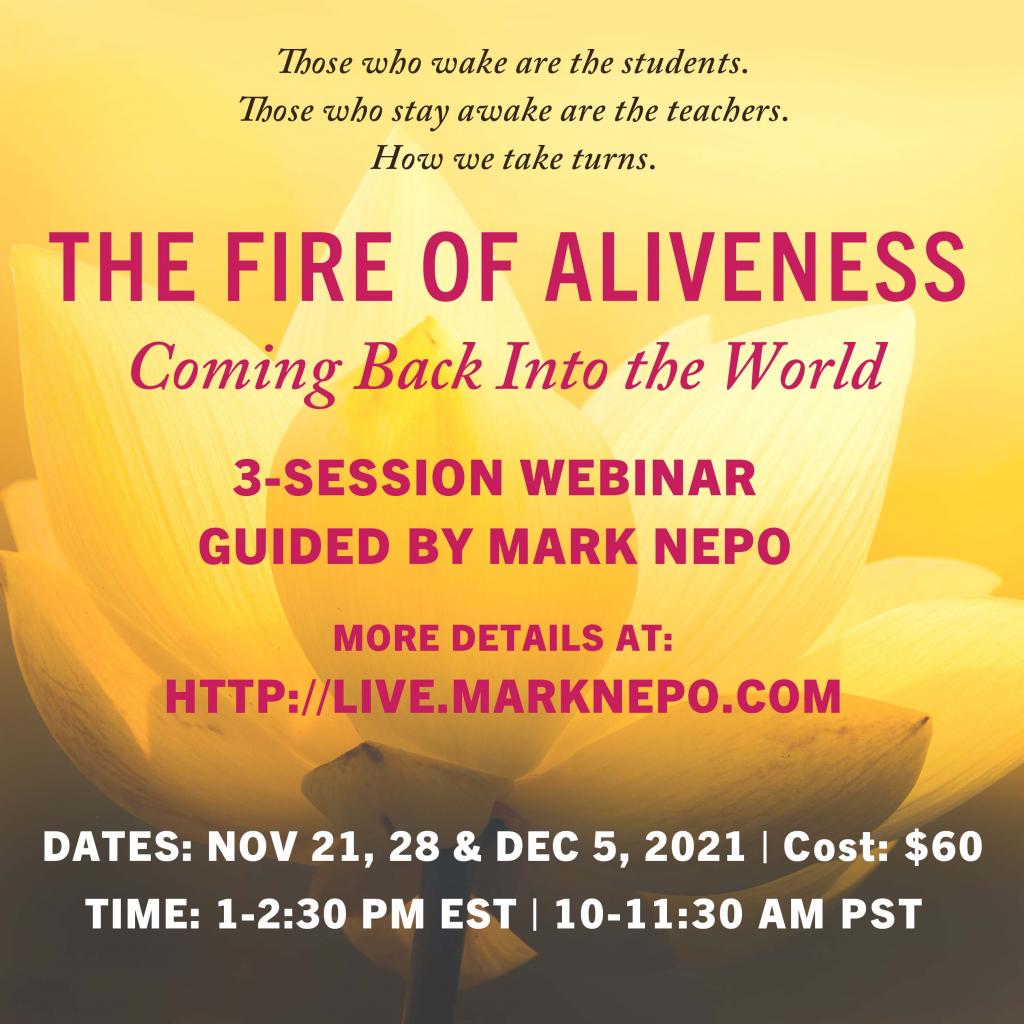 New Webinar with Mark Nepo — The Fire of Aliveness
In this 3-series webinar, The Fire of Aliveness, Mark Nepo will teach about the challenges we face after
such a long period of solitude. How do we open after being so closed? How do we reconnect after being so isolated?
How do we know what to pick up and what to put down? In this series, Mark will address how we can be tender and fierce in our call to love each other, until justice and healing are the same thing.
November 21, November 28, December 5 1-2:30 Eastern | 11-12:30 Pacific See more details at: live.marknepo.com