One of the fun things about watching Jesus films is noting the parallels between them, and wondering if the older films inspired the newer films in any way.
Case in point: Killing Jesus and the 1961 version of King of Kings both feature scenes in which Herod staggers to his death while his son Antipas watches him die.
You can watch the full scene from Killing Jesus at TV Line, but you can also watch the key bit from that scene in this interview with Eoin Macken, who plays Antipas:
The elder Herod is haunted in that scene by the sounds of women crying with grief in Bethlehem because Herod's soldiers have killed their children. Likewise, King of Kings cuts straight from a shot of a woman in Bethlehem crying out in agony…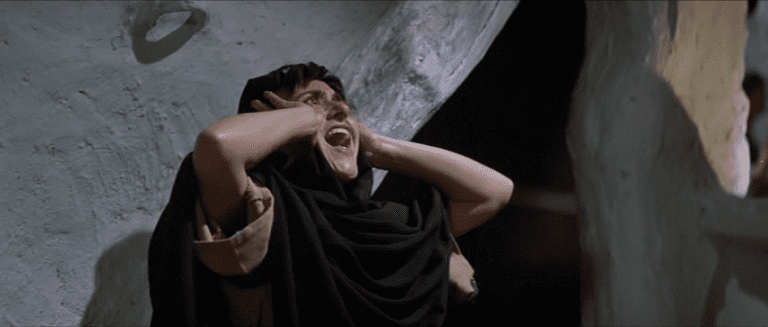 …to a shot of Herod crying out in pain because he can't breathe: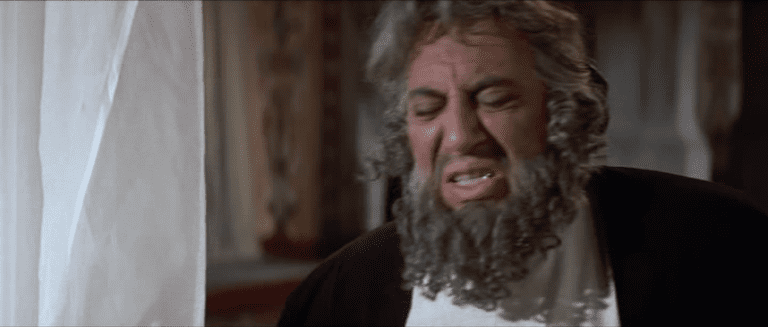 Herod then falls to the floor, and Antipas comes and takes a look: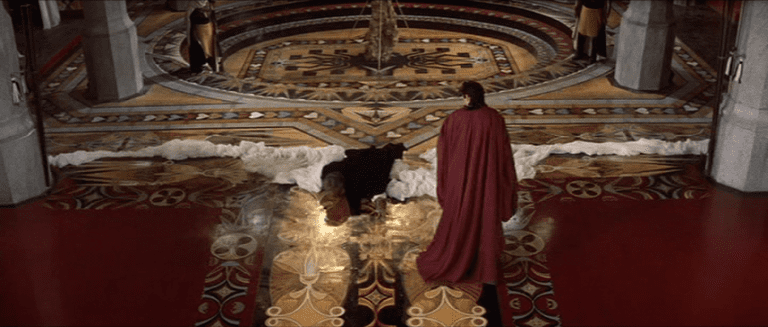 King of Kings then has Antipas sit in the throne while his father crawls towards it, and Antipas lifting his father up only to kick him back down to the floor.
There is no throne in Killing Jesus, and no act of usurping it on Antipas's part. But the way Antipas studies his father's painful last moments is certainly similar.