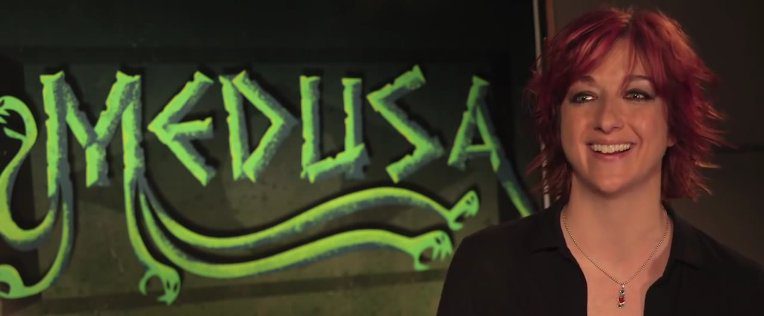 Last year, Sony Pictures Animation — the studio behind Hotel Transylvania, Cloudy with a Chance of Meatballs and the upcoming "faith-based" movie The Lamb — revealed that it was developing a film about Medusa, the mythological creature who was said to be so ugly that anyone who looked at her would turn into stone.
At the time, the director attached to the project was Lauren Faust, a TV veteran whose credits include the My Little Pony reboot Friendship Is Magic. Earlier this week, however, Faust revealed that she is no longer involved with the film:
"I very much enjoyed my time at Sony Pictures Animation and was extremely excited about the progress our amazing team was making on Medusa," Faust told Cartoon Brew today. "But, as it happens at so many studios with so many projects, we ultimately ran into creative differences on the direction of the project. I do not know if Medusa has been shelved, but I am no longer working on it or at Sony."
The studio is reportedly now looking for a new director for the film.
In the meantime, Cartoon Brew has posted this video of Faust discussing Medusa that Sony posted to YouTube fourteen months ago (I hadn't seen it before):
The last major animated film to be based on Greek mythology was Disney's Hercules, though there were also Greek-mythic elements in Mr. Peabody & Sherman.