There once was a time when Timur Bekmambetov's adaptation of Ben-Hur was going to come out on February 26 — mere weeks before The Young Messiah and mere weeks after Risen (and the Ben-Hur parody in Hail, Caesar!). But the film eventually got out of the crowded pre-Easter Jesus-movie season and settled on a release date in August, and now — with that release date just five months away, and with the year's other major Jesus movies all out of the way — Paramount and MGM have finally released out first look at the newest version of Lew Wallace's "Tale of the Christ".
The photos come to us via USA Today, which also ran a story that features quotes from Bekmambetov and the movie's star, Jack Huston. For example:
"There's something really beautiful about it, especially in the current climate of the world, about different religions and people being at odds against each other," says the 33-year-old grandson of Oscar-winning actor and filmmaker John Huston. "How do we find our way out of this, how do we forgive, how do we forget, how do we move on, how should we treat our fellow human?" . . .

In Huston, Bekmambetov found an actor who not only was a "well-built, experienced horseman" but one who "felt like he was born in that era," the director says. "I wouldn't be surprised if some of Jack's many famous ancestors took part in an actual fight between Romans and Judaeans we depict in our film."
And now, the photos.
This is Jack Huston as Judah Ben-Hur driving his chariot: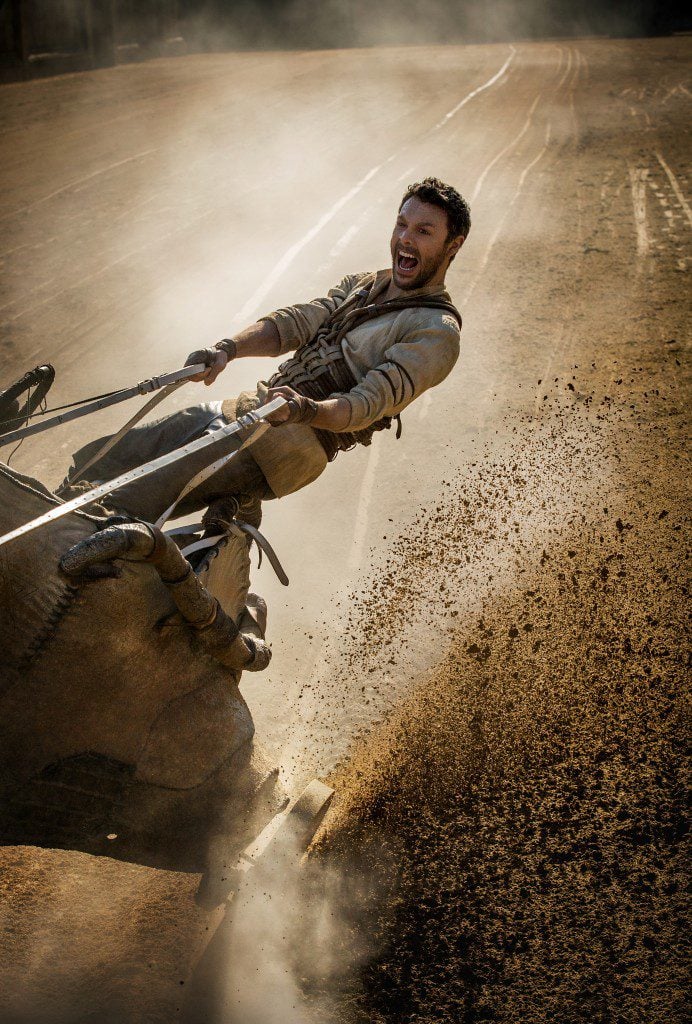 And this is Judah Ben-Hur with Ilderim, a sheik played by Morgan Freeman: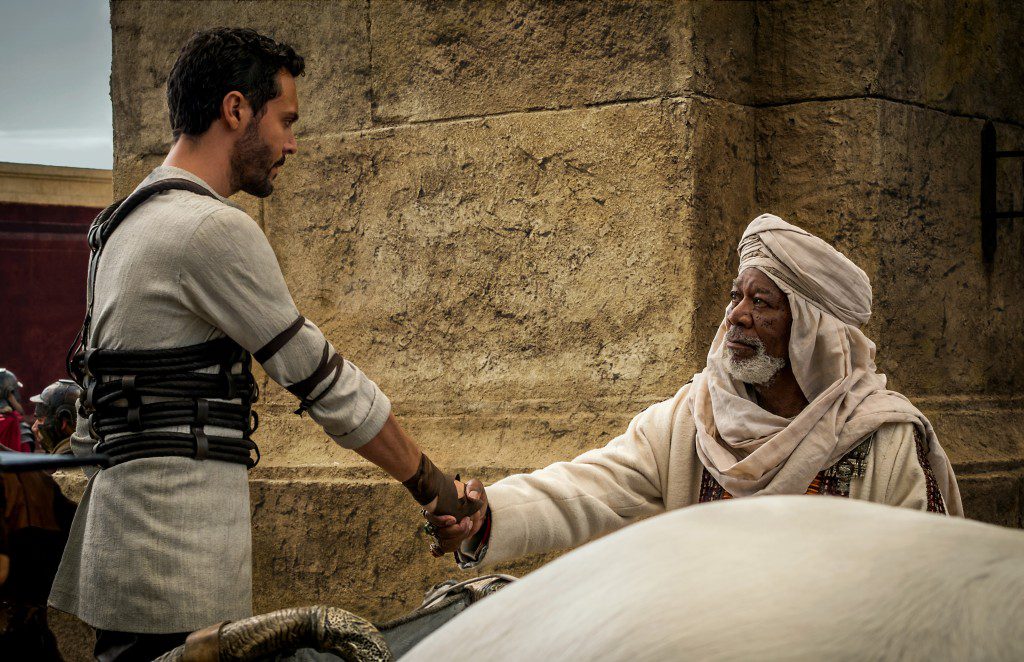 Executive producer Roma Downey said on Instagram last Friday that a trailer will be coming this week, too. Stay tuned.
March 16 update: I have replaced the USA Today photos with bigger and higher-resolution versions of those images that come straight from the studio.