Risen and The Young Messiah — two movies that take place at opposite ends of Jesus' earthly life — are still playing in theatres here and there, but the films have basically finished their theatrical runs. That means it's time for their home video release.
Sony has announced that Risen will be available digitally on May 10, and it will come out on DVD and Blu-Ray and 4K Ultra HD two weeks later on May 24.
The DVD will apparently include an audio commentary track with producer Patrick Aiello and his co-writer brother Paul, as well as the following bonus features:
The Mystery of the Resurrection: Making Risen
Creating A.D. Jerusalem
Script to Screen
The Blu-Ray will also contain the following two exclusive bonus features:
Deleted Scenes
The Battle of the Zealots Deconstructed
There are no details yet as to which deleted scenes the Blu-Ray will have, but with any luck they might include the subplot with Clavius's Jewish mistress (which Joseph Fiennes discussed with me) as well as the extra Mary Magdalene subplot.
Meanwhile, The Young Messiah is reportedly targeting a June 14 release. There is no official word yet as to what sort of bonus features the disc might have, though.
Here is the Blu-Ray cover art for Risen: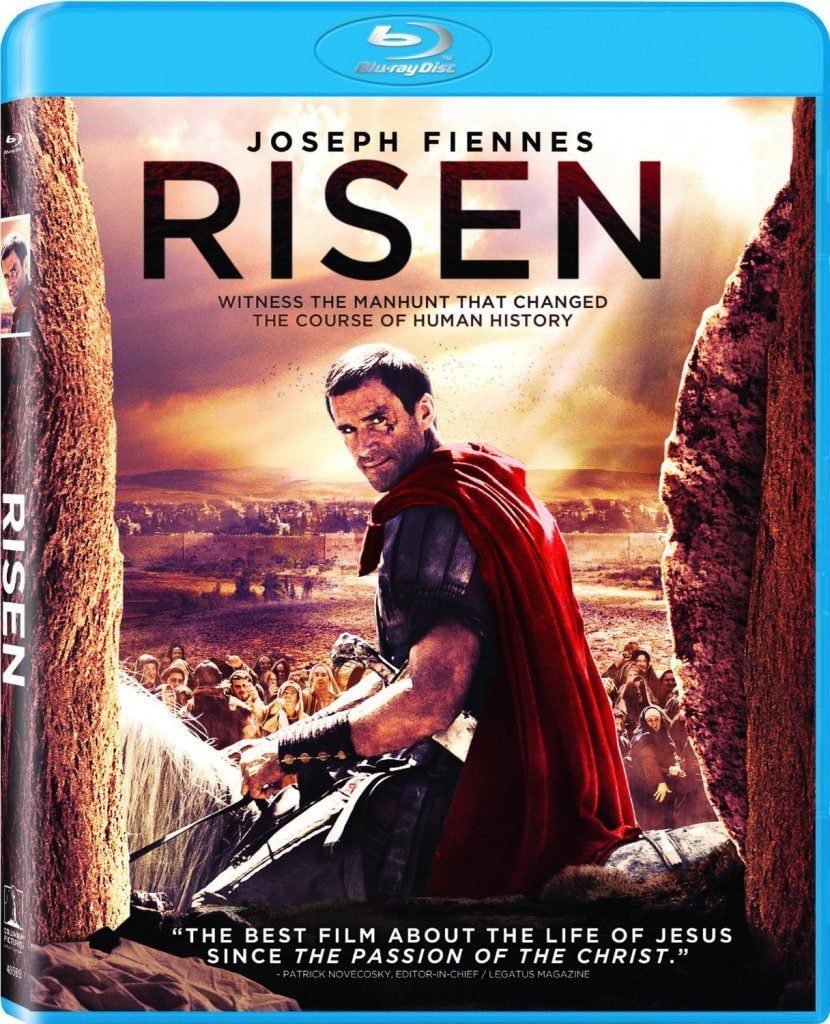 And here is an ad announcing the film's DVD and Blu-Ray release: