The second Star Trek Beyond trailer is here, and with it, a lot of new footage — though it doesn't really tell us anything we didn't already know from the first trailer. The Enterprise is destroyed, the crew are stranded on an alien planet, and somewhere in there Kirk rides an old-fashioned motorcycle. Check it out below the jump.
Here is the trailer:
Note how the trailer re-uses footage from the first JJ Abrams movie (indeed, it re-uses footage from the trailers for that movie). If that recycled footage appears in the new film, then that will make at least two threequels this summer — the other being X-Men: Apocalypse — that re-use footage from the original preboots.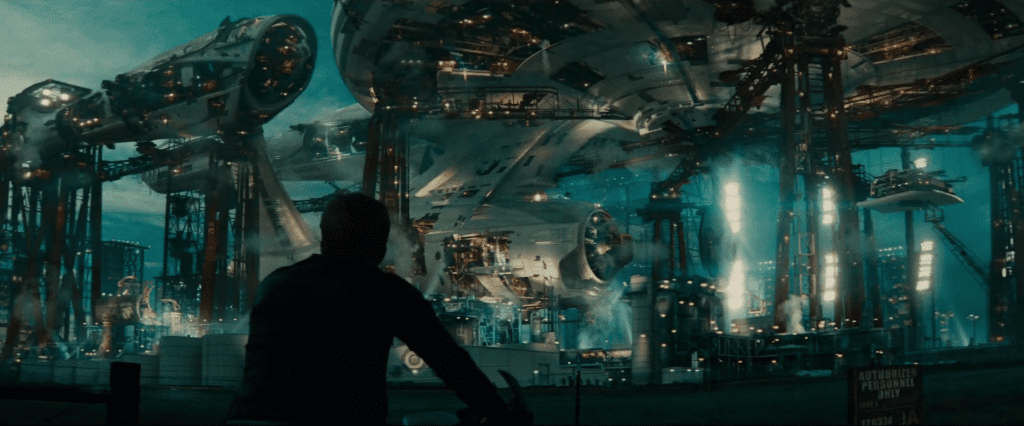 The new trailer also perpetuates the teal and orange colour scheme that we saw in the first trailer, and it beefs up the pink-red element that seems to "bleed" somewhat: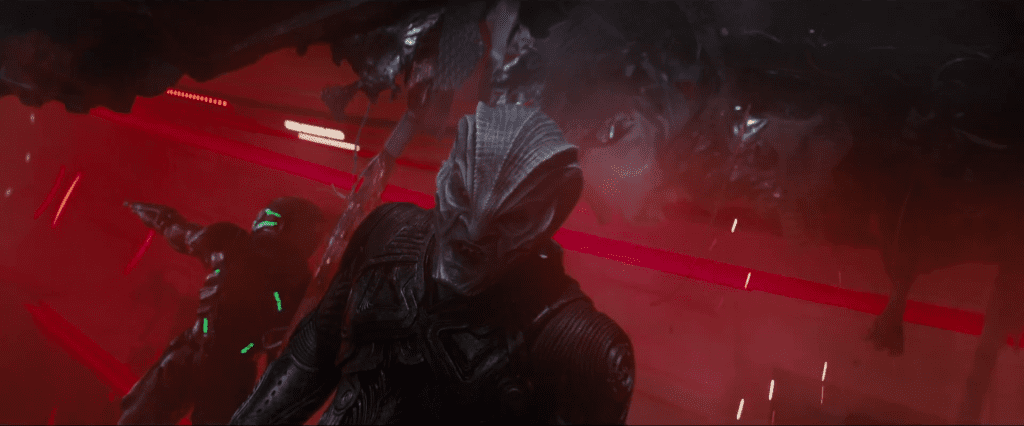 Here is how that shot looked in the first trailer (note the guy in the background!):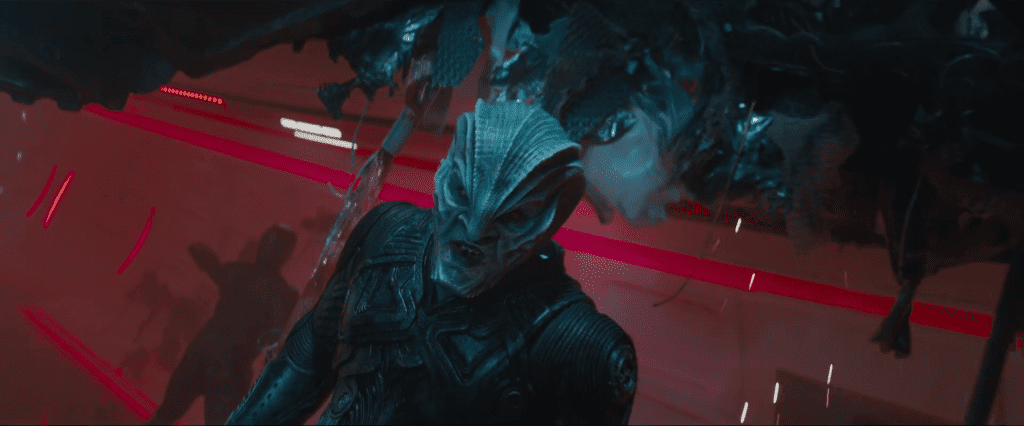 Meanwhile, it was revealed today that Star Trek Beyond will have its world premiere at the San Diego Comic-Con on July 20, on an outdoors IMAX screen with a live orchestra. The rest of the world will get to see the film two days later.
And, on a quasi-related note, two days ago CBS released this brief teaser for the new Star Trek series that will stream on CBS All Access next year:
As a (somewhat upset) friend of mine pointed out, the teaser zips between planets and stars in a way that seems reminiscent of the credit sequences to the Abrams films:
May 21 update: Paramount has released a new video of a "fan event" that took place at the studio last night; this is where the new trailer was first unveiled: