A couple days late to this, but better late than never. Lionsgate has released a poster for The Shack, Stuart Hazeldine's upcoming adaptation of the best-selling novel about a grieving father who is visited by the three Persons of the Trinity.
The poster shows the father, played by Sam Worthington, standing outside the titular shack with "Poppa", a manifestation of God the Father played by Octavia Spencer.
The film also co-stars Israeli actor Avraham Aviv Alush as Jesus (i.e. God the Son) and Japanese pop star Sumire as "Sarayu", a manifestation of God the Holy Spirit.
The film comes out next March. Here is the poster: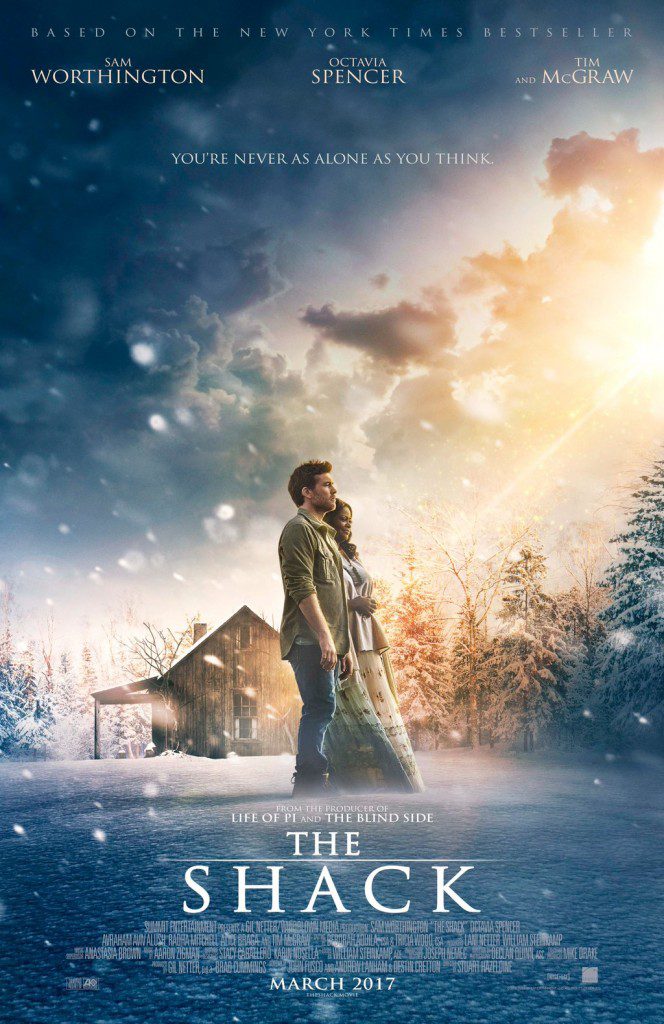 And, just for comparison, here is the cover of the best-selling book: