Paramount released three sets of posters today featuring the five main characters from Ben-Hur. Curiously, the main set of posters — released via the film's official social media accounts — did not include any images of Jesus, but the other two sets (at least one of which is aimed at foreign audiences) did. Check 'em out below the jump.
First, the main set, which consists of four posters — all of which, incidentally, say the film has been rated PG-13 for "sequences of violence and disturbing images".
Here's Jack Huston as Judah Ben-Hur, doing something chariot-y: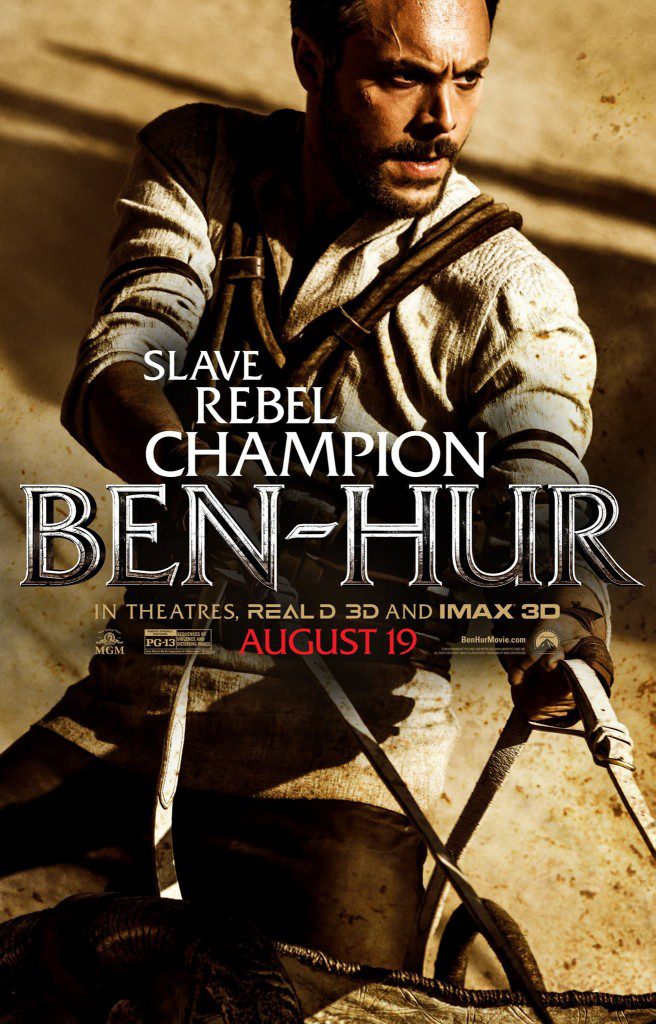 Here's Toby Kebbell as Messala, fighting someone in the snow: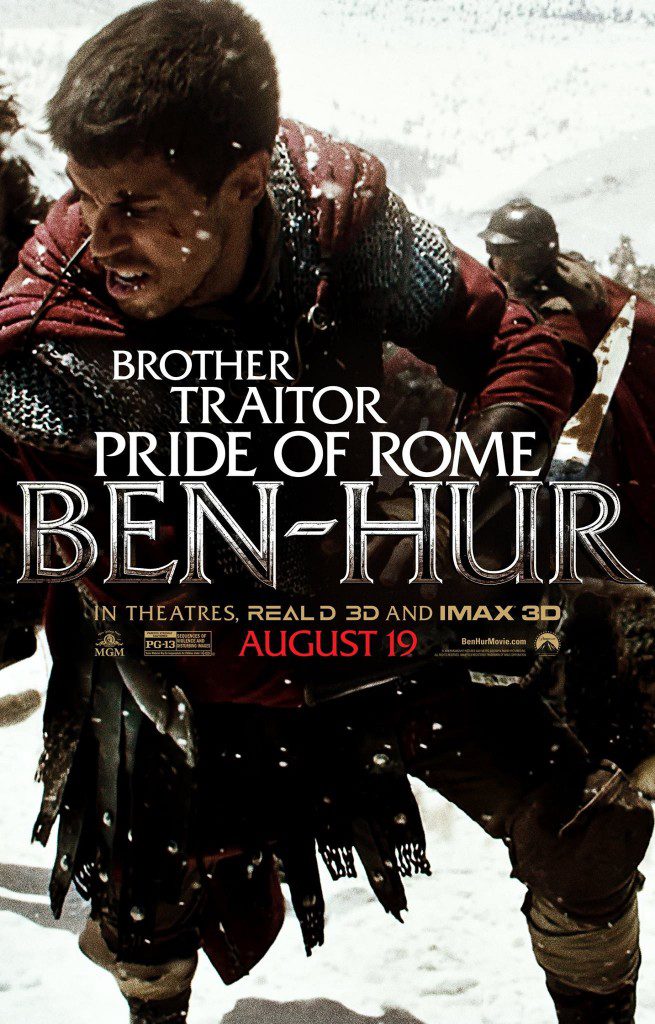 Here's Morgan Freeman as Judah's mentor, the Arab sheik Ilderim: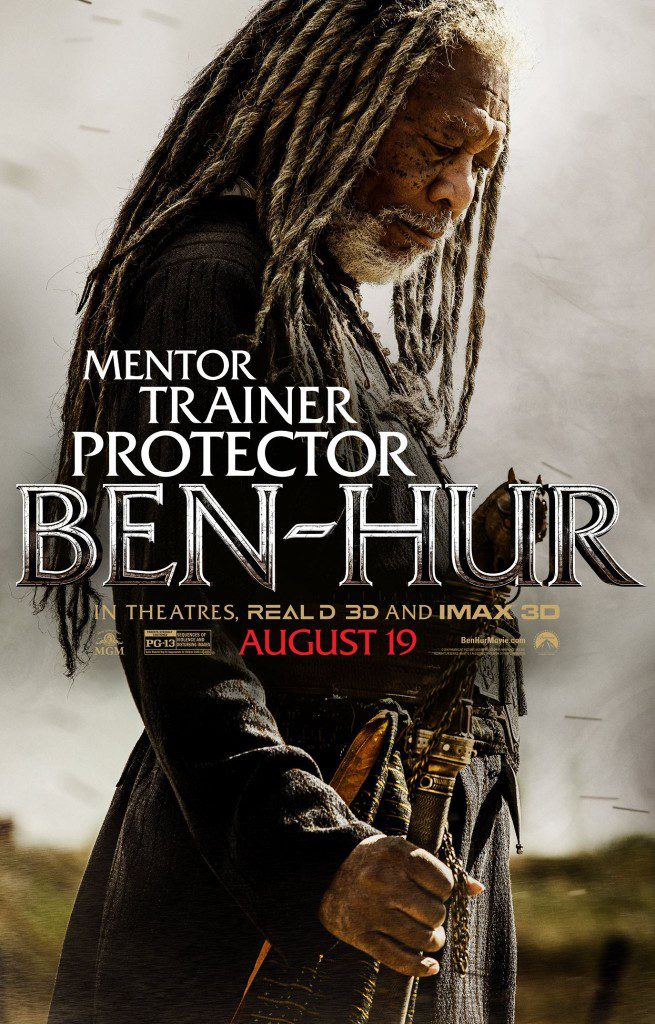 And here's Nazanin Boniadi as Judah's love interest Esther: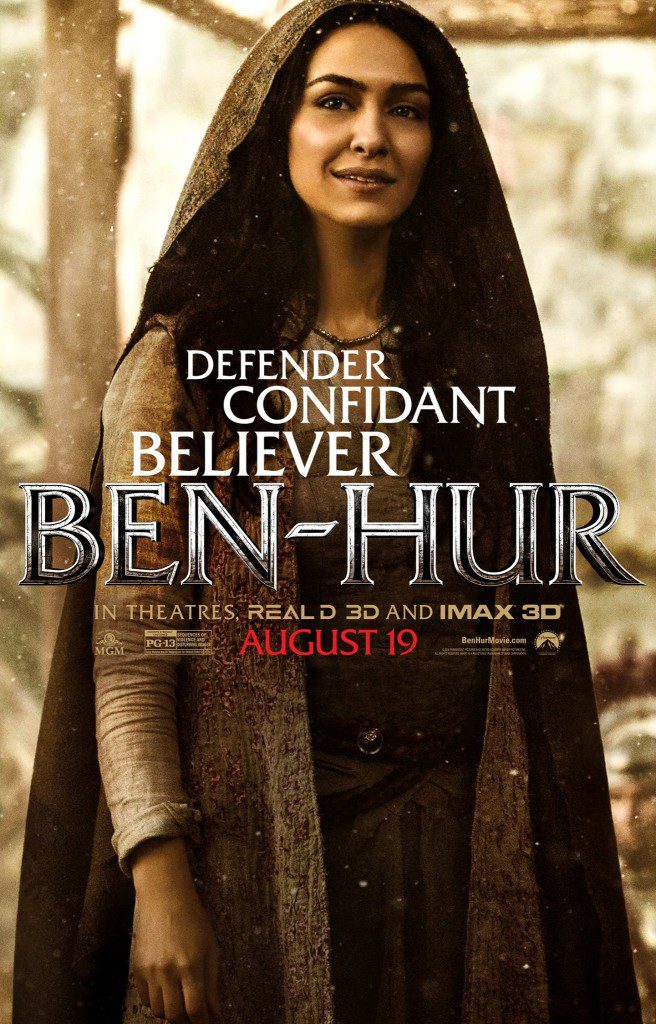 Second
, the
British posters
are almost identical to the American posters, except they move the text to the bottom of the image and give a release date of August 26.
They also include this image of Rodrigo Santoro as Jesus: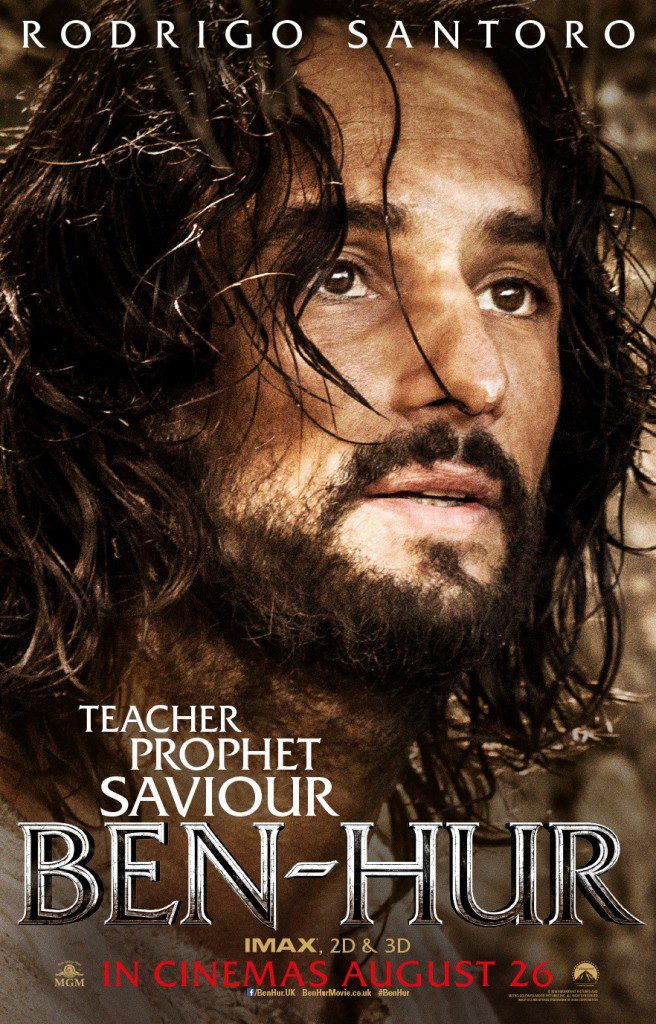 Third, there is this set of "Coming Soon" posters without release dates or ratings: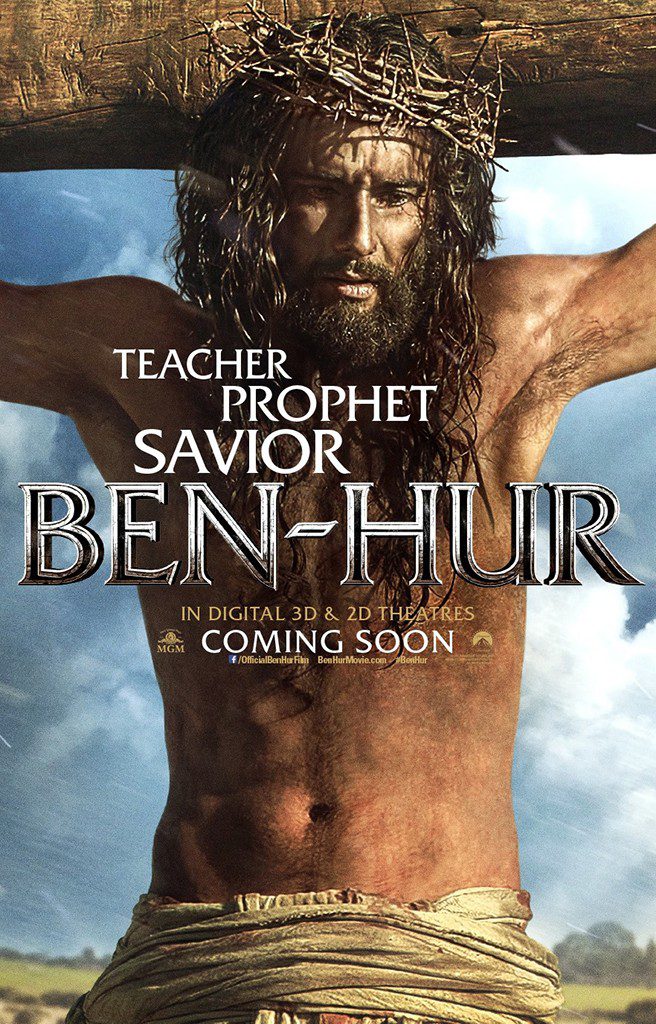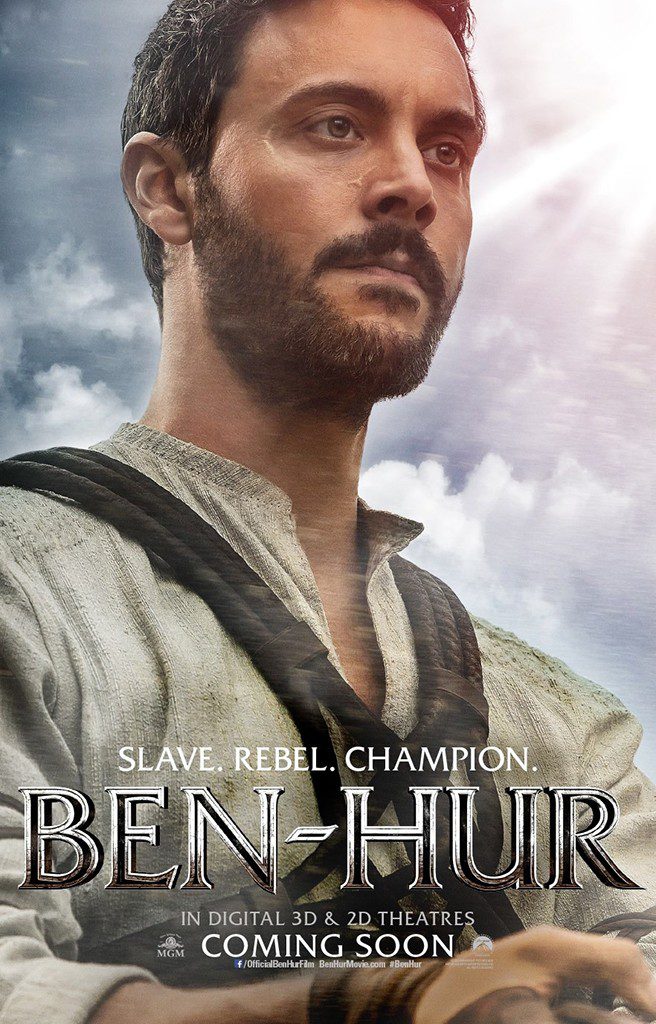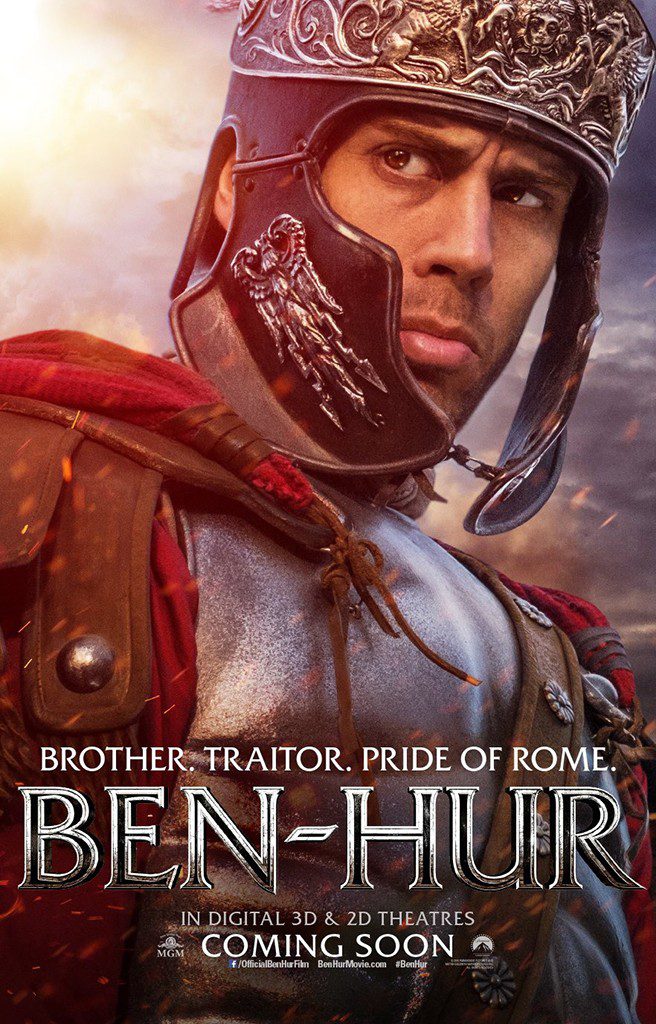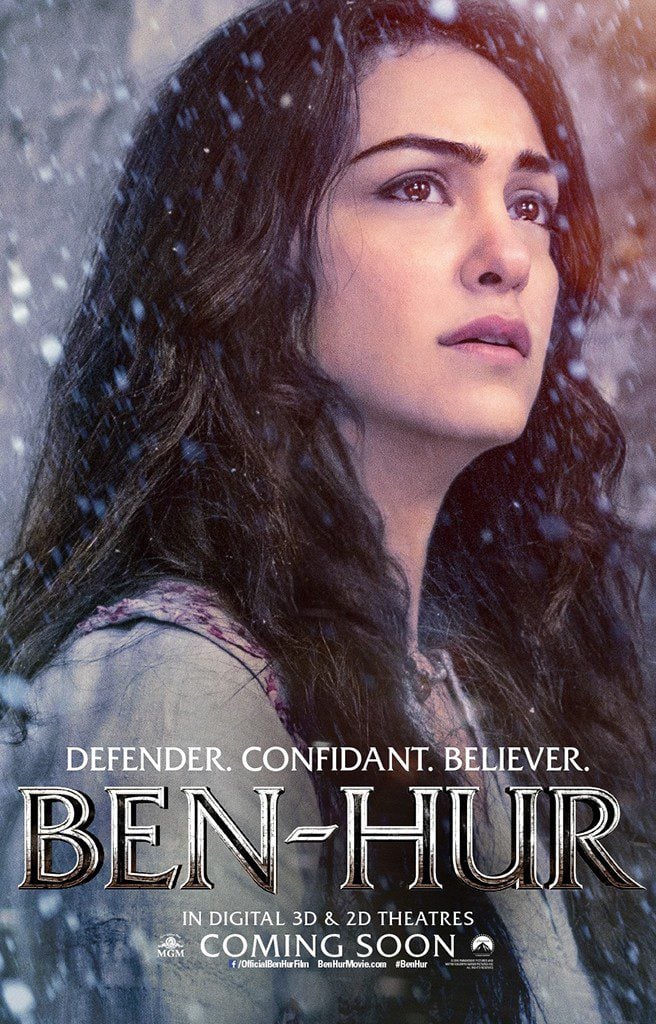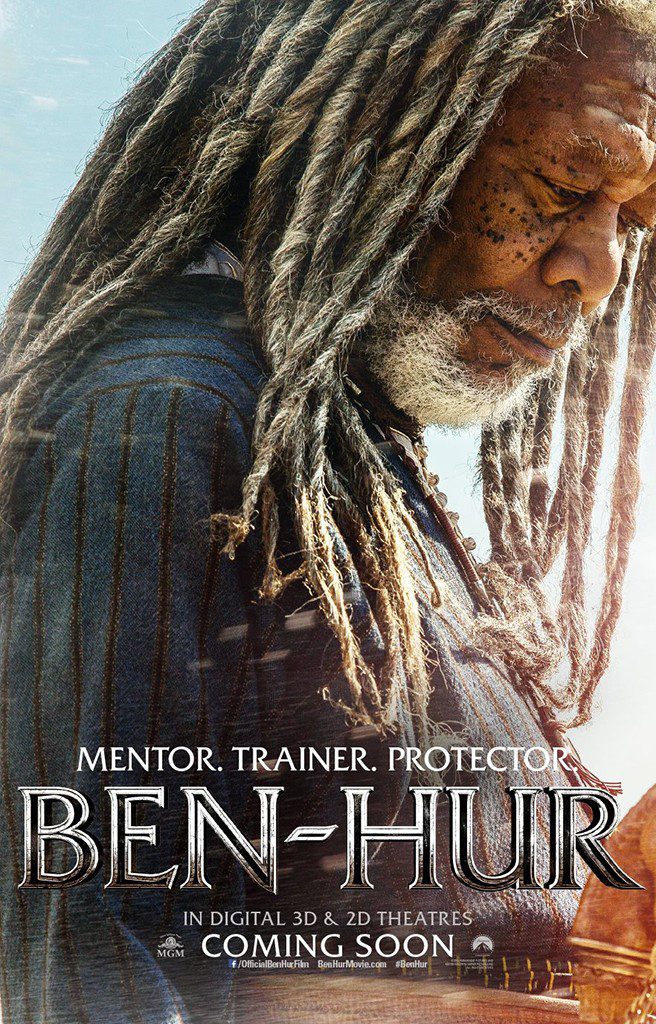 — This post was rewritten to take the two extra sets of posters into account.