One of the last movies to enter this year's awards race is a film that has been brewing for decades. Martin Scorsese first read Shūsaku Endō's 1966 novel Silence, which concerns the persecution of Catholic converts in 17th-century Japan, nearly 30 years ago, and he has wanted to make a movie version of it ever since. Now, at last, his adaptation is complete, and it looks like it could be a powerful film indeed.
Here is the trailer that Paramount released last night:
The film stars Andrew Garfield (who is currently onscreen in another religion-themed movie set in Japan, i.e. Hacksaw Ridge), Liam Neeson (who played another Jesuit missionary 30 years ago in The Mission), Adam Driver and Ciarán Hinds.
The studio has also released a new poster for the film. Check it out below: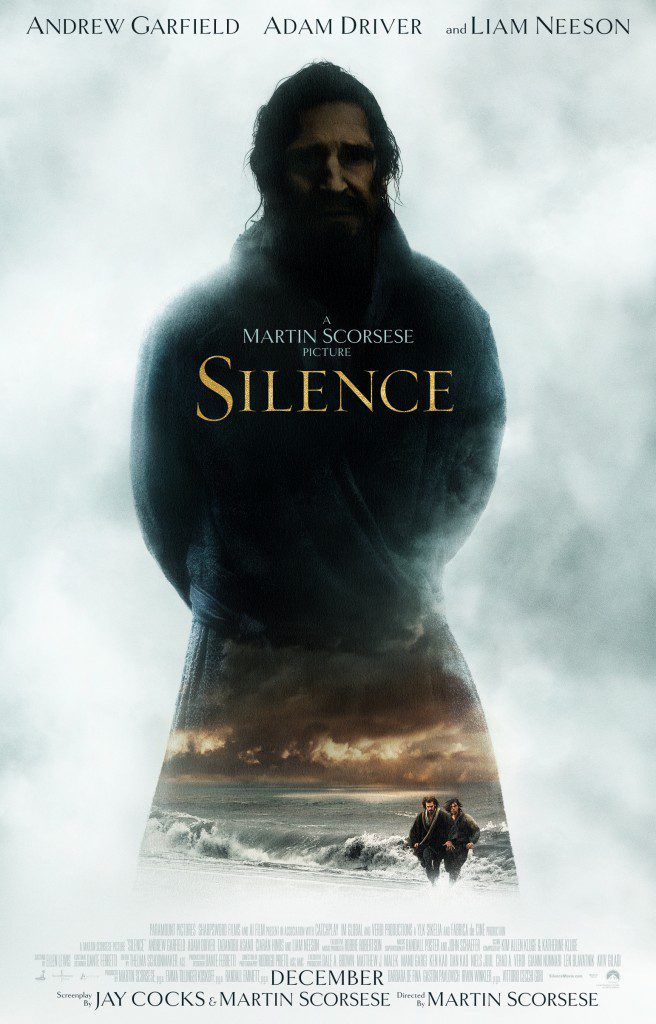 The film will have its world premiere at the Vatican next week and will come to North American theatres December 23. Now that's one way to celebrate Christmas.