Three quick items about three new Jesus films coming out later this year.
1. Mary Magdalene has a release date. The Weinstein Company has announced that it will release the film on November 24, almost exactly a year to the day after it released director Garth Davis's previous film, the Oscar-nominated Lion. (Mary Magdalene is also coming out two weeks after the animated Nativity movie The Star.)
According to the official synopsis, Mary Magdalene will tell
the story of Mary (Mara), a young woman in search of a new way of living. Constricted by the hierarchies of the day, Mary defies her traditional family to join a new social movement led by the charismatic Jesus of Nazareth (Phoenix). She soon finds a place for herself within the movement and at the heart of a journey that will lead to the capital city of Jerusalem.
Sounds interesting, though I'm wondering how a family-defying young woman would support Jesus and the disciples financially, as the biblical Mary Magdalene did.
2. The producers of 40 Nights have released a poster and a trailer for their Christmas-themed follow-up, Chasing the Star. According to a press release, the film
reflects back on the story of the magi (Garry Nation, Randy Spence, Bello Pizzimenti) who set out to follow the star that appears in the sky and seek the newborn Messiah. Their efforts are hampered by King Herod (Ralph Lister) and his sister Salome (Yancy Butler).
The film will have a limited theatrical release in May and will come out "nationally" — presumably on DVD — in September. You can see the movie's website
here
.
Here is the poster for the film: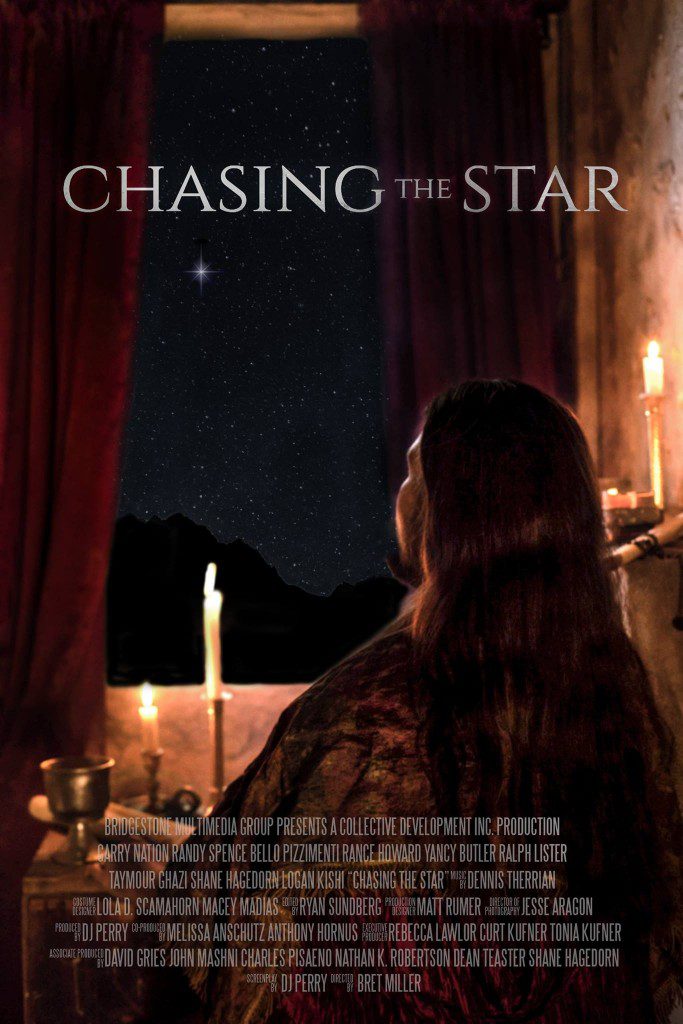 And here is the movie's trailer:
3. Remember Jesus VR? Bits of the so-called "virtual reality" Jesus movie were shown at the Venice film festival several months ago, and the film as a whole was originally supposed to come out in time for Christmas, but it's now aiming to come out this Easter, which is only four weeks away. Portions of the film, which was shot in 360°, were shown at the National Religious Broadcasters convention a few weeks ago.
This is the current poster for Jesus VR: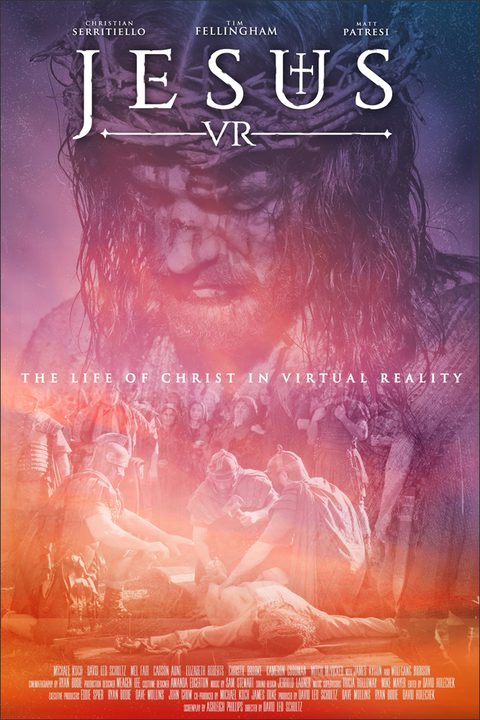 — The photo at the top of this post is a still from Jesus VR.