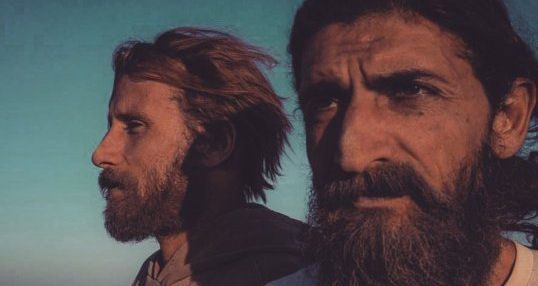 Remember The Way of the Wind, formerly known as The Last Planet?
It's the Jesus movie that Terrence Malick — the notoriously reclusive director of such films as 1978's Days of Heaven, 1998's The Thin Red Line, 2005's The New World, and 2011's The Tree of Life — shot three years ago. He's been tinkering with it in the editing room ever since, and there is still no word on when it might get released.
But now, it seems, someone other than the filmmaker might have actually seen it.
Jordan Ruimy says he has heard through the grapevine that "the film was screened for the Venice Film Festival a week or so ago and that it will also be screened for a major American film festival in a few weeks' time."
So… is the film finished? Or is Malick showing a not-quite-finished-yet version of his film to interested festival programmers? (Even if the film didn't change between now and the festivals, it could still change afterwards; the version of The New World that got a limited release and was shown to reporters in December 2005 was not the version that got a wide theatrical release in January 2006.)
Ruimy also notes that IndieWire recently included the film in a list of movies that could be up for Oscars at the end of the year. Maybe they've heard something, too…?
The cast reportedly includes Géza Röhrig as Jesus, Mark Rylance as Satan, Matthias Schoenarts as Peter, Aidan Turner as Andrew, and Bible-movie veterans Joseph Fiennes, Joseph Mawle, Douglas Booth, Selva Rasalingam, Tawfeek Barhom and Ben Kingsley — though as always, it remains to be seen who will survive Malick's editing process.
The Venice film festival takes place August 31 – September 10 this year, so if the film was accepted there, we'll be hearing all about it in just two or three months.