That's right– I'm happy to announce that this week I have signed a book deal with my new friends over at Destiny Image Publishers to write a book that is currently scheduled to be released in August of 2014!
I am beyond excited about this opportunity, and am humbled to add a progressive, Anabaptist voice to the larger discourse regarding American Christian culture. I am already busy plugging away at the manuscript, which I don't have a ton of time to write before it needs to be in the hands of editors, so the only drawback is that between now and the end of November I will probably only be able to write for Formerly Fundie once a week. However, once the manuscript goes out to the editors, everything will be back to normal here at the blog.
Here's what's really, really exciting about this book:
The folks at Destiny recognized that I have a unique and active audience, and they want YOU to participate in this process. You are invited to help me name the book, pick a book cover from a few different options, and you'll get some sneak peeks from the book right here on the blog, and on my Facebook page.
 The book is loosely based on one of my previous articles, 10 Ways We Water Down the Gospel, and has the goal of helping us separate American culture from the original, counter-cultural message of Jesus so that we can develop a more radicalized, more Jesus-like faith.
In the book, I'm going to address a variety of issues which seem to get left out of an Americanized version of the Christian faith– items that if we recover, will revitalize the way we view God. I'll be addressing such issues as:
-Reorienting your life not on Christian religion, but on the actual person of Jesus
– Rediscovering that living in authentic community with others was part of God's original plan for humanity
– Embracing the nonviolent teachings of Jesus as a step to spiritual vitality
– Church as something that exists for the "other"
– Rejecting nationalistic loyalty in favor of the Kingdom of God
– Finding comfort in God's femininity
… and many, many more! The dual goal of the book will not only help uncover neglected aspects of our faith, but will also give you the opportunity to wrestle with a variety of issues in bite-sized form. I promise, you will not see the Christian faith in the same way after reading this book! You're going to discover something that is far more applicable and far more counter-cultural than anything your grandma's pastor ever taught you. Also, if you've enjoyed getting to know my personal transformation and my journey out of stuffy religion in favor of a Jesus-like faith, there will be plenty of never before shared stories in the book!
But, first things first– I need your help, and time is short.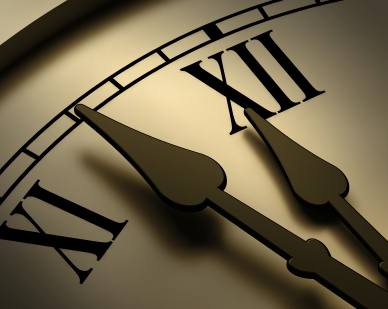 While the first few chapters are already written and I'm clearing most of my schedule to write the others as fast as I reasonably can, we need a name for the book before we move any further. The marketing department wants to get started on a book cover ASAP, so we all need to settle on a title by early next week. Here's where your voice counts– my publisher really wants to know what you think– so join in the discussion and be part of this process with me!
The working title we currently are learning towards is:
Title: Watered Down
Subtitle: Rediscovering the Radical Message of Jesus
However, we aren't 100% sold… until we here from you!
What do you guys think of this as a title/subtitle?
Some other options we've considered are:
Undiluted… Rediscovering the Radical Message of Jesus (but undiluted isn't an actual word, which makes this a long shot unless we want to coin a new term, but that can be risky)
or
Watered Down Christianity: Rediscovering the Radical Message of Jesus
I would also love a title that communicates the opposite of what "watered down" conveys, but I'm not coming up with anything that's captivating me (certainly "concentrated" doesn't work). You'll get major props if you can nail this concept in your idea.
I am also open to a different subtitle… but I want the subtitle to convey that this is a book aimed at rediscovering areas of the Christian faith which tend to be neglected in western, Christian culture– reinforcing that the message of Jesus was, and still is, counter-cultural. Another subtitle I'm personally fond of is: "Reclaiming the Radical Message of Jesus from Contemporary Culture." (Whatdoya think?)
If you have an idea, Destiny and I are all ears!
Here's how this works:
We have through the weekend to discuss this as a community, so let's get started. I can't promise we will go with any specific idea because this decision is a joint decision I will be making in consultation with the publisher, but we both agree that your feedback is extremely important. So, lets use the comment section at the bottom of this blog to discuss– do you like the title we are leaning towards? Do you have a better idea for a title? Do you have a better idea for a subtitle?
Here's what I can promise you: If I pick your title or subtitle (and you are the first one to post that idea here in the blog comments), I will give you a personal shout-out in the book.
So, my book needs a title, and your job is to name it… if you put some thought into it, you might even become part of the book itself.
Start commenting with your feedback or ideas in 3…2…1… go!
In the meantime, here is some Dishwalla to get your brains moving… 'cause I wanna here your thoughts on God!
]