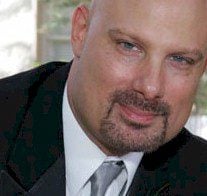 Frank Viola Author is an author, blogger, and speaker who labors in the United States. Viola's early ministry was on ecclesiology. In 1988, Viola left institutionalized Christianity to pioneer a church experience according to New Testament principles. In 1995, Viola was sent out by his local assembly to plant organic churches in other locations.
In 2009, Viola shifted his focus to the deeper Christian life, Jesus studies, and helping the poor and the oppressed. He has published many books expounding the Bible, including God's Favorite Place on Earth, Jesus Now, and From Eternity to Here. He was greatly influenced by T. Austin-Sparks, Watchman Nee, DeVern Fromke, and Stephen Kaung.
Frank has created a top 100 best Christian books list on his blog which list the books that have influenced his thinking the most.
When he was 16, he gave his life to Jesus Christ completely and was baptized in water. This marked the beginning of his spiritual journey. Viola began publishing in 2005 with Destiny Image. Since then he's published with Thomas Nelson, Tyndale, David C. Cook, Zondervan, and Baker Books.
After his conversion, Viola desired to be trained as a Christian worker. He opted not to go to seminary, but instead, like A.W. Tozer, Charles Spurgeon and G. Campbell Morgan before him, he decided to learn on his own, through books, contemporary teachers, and mentoring relationships with older Christian workers.
Eventually, Viola met Stephen Kaung and DeVern Fromke in 1993. Both worked with T. Austin-Sparks in different degrees.
Viola's personal library encompasses over 2,000 titles on church history, spiritual growth, and Bible commentary. He became intimately familiar with Scripture through diligent study and learning from theologians and scholars from the past and present.
Frank Viola has outlined the commission of his ministry by the following:
1. Literary Work: Viola has begun a series of books on the deeper Christian life and radical church restoration.
2. Speaking in Conferences: Viola's ministry reaches into conferences of all types, both in and outside the institutional church system.
3. Planting & Equipping Organic Missional Churches: Viola is presently not engaged in this work to focus on his broader ministry to the body.
4. Helping the Poor and the Oppressed: Viola spends time doing this in four different ways. He has also written about it a great deal.
5. Blogging: Viola writes for two popular blogs. Beyond Evangelical and Patheos.
Viola grew up in New York. Viola is happily married to his wife who is from Southern Georgia. He's a father and a proud cat owner. He and his family live in Florida. Viola doesn't profit from his book sales, but gives his book income to ministry expenses and the poor. While he's a frequent speaker, he doesn't require an honorarium as most ministers do. He used to teach high school in the 1990s and had a ministry to students there (he sponsored the Christian Fellowship of Students). Today, Viola earns his personal income from blogging (through ads and affiliates). He's also an entrepreneur (he partners with several others in an author/writer seminar).
Acclaimed as a "vital voice in our time" and a "prophetic voice in the contemporary Christian milieu" by the Editor of TheOOZE, Frank Viola has been recognized as a significant force in the development and proliferation of organic missional churches. The author of numerous best-selling Christian books, he has spent more than two decades pioneering an alternative approach to conventional Christian religion. Organic missional churches offer a more natural approach to worship that focuses on individuals' relationships with God and other group members. It is a form of church that has strong biblical roots.
Viola chose not to receive any academic theological training. So he's never been to seminary or Bible college. Instead, he's chosen to be an autodidact just as A.W. Tozer, Charles Spurgeon, G. Campbell Morgan, Watchman Nee, and countless other servants of God were. Yet Viola's work has been endorsed by many scholars and well known pastors and he's debated with some of the most prestigious scholars in the world. Seminary students, professors, and pastors have learned from Viola. He's also authored two books with eminent seminary professor Dr. Leonard Sweet.
Source: Frank Viola biography.
Frank has authored From Eternity to Here, Revise Us Again, Finding Organic Church, Reimagining Church, God's Favorite Place on Earth, and The Untold Story of the New Testament Church. He's collaborated on Pagan Christianity and Jesus: A Theography and Jesus Manifesto (with George Barna and Leonard Sweet respectively).
Viola's books have been translated into numerous languages.
He's a Florida resident and an accomplished author, blogger, podcaster, and conference speaker. Author Viola's blog echoes the numerous themes he explores in his books.
Featured in interviews on several popular Christian blogs, Viola has been quoted in TIME magazine, where he discussed God's mission and organic churches. He left institutional Christianity in 1988 and discovered this alternative approach to worship and began espousing organic church life. These churches are marked by a grass-roots experience, open participatory meetings, and non-hierarchical leadership. Within organic churches, the centrality of Christ as the leader of the gathering is held up.
Aside from participating in speaking engagements, authoring numerous religious books, maintaining his blog, and leading the development of new organic missional churches, Frank Viola stays actively involved in his community. He's been a sponsor of Rotary International and the Christian Fellowship of Students, he supports Bread for the World, Heifer International, and the St. Francis House. He's also worked with the St. Theresa's ministry to the poor, volunteering his time each week for a season. He enjoys reading the Bible and participating in discussions of ecclesiology, spirituality, theology, and philosophy via his blog.
He graduated from the University of South Florida, earning a Bachelor of Arts after studying an array of subjects, including social science, education, history, sociology, political science, and psychology.
Viola has been meeting outside the institutional church for more than 25 years. His podcast, Christ is ALL, is a top rated show among Christians. His Frank Viola Patheos blog is also popular.
Frank authors the popular Christian blog, Beyond Evangelical, at frankviola.org. There are also many news website about Frank Viola including author responses.
He is a best-selling author. Frank has written over 7 best-selling books, including hitting the Wall Street Journal Bestseller List as well as the CBA (Christian Book Association) Bestseller List multiple times.
(The CBA is the equivalent of the NY Times in the Christian world.)
In 2008, Viola's book Pagan Christianity (co-authored with George Barna) shook the Christian world and made Viola visible in the Christian world. That book was followed later that year by another successful work called Reimagining Church, the companion volume to Pagan Christianity. Pagan Christianity deconstructed; Reimagining Church constructed. These two books are part of a series on radical church reform, followed by From Eternity to Here and Finding Organic Church.
His 2010 publication, Jesus Manifesto, co-authored with Leonard Sweet, rose to number 6 on Amazon.com's sales charts. In 2008, Pagan Christianity, co-written with George Barna, reached number 11 on Amazon.com. A later title, Finding Organic Church, which draws on Frank Viola's two decades of experience planting organic churches, placed at number 12 on Amazon.com. His book, From Eternity to Here, was a CBA Bestseller. His book Revise Us Again (2011), suggests restructuring Christian life to align it more closely with the teachings of Jesus Christ. His book God's Favorite Place on Earth (2013) hit 13 on Amazon.com
Aside from his work as a speaker and author, Frank Viola hosts a regular podcast, Christ is All, available through his blog, Google Reader, and Apple's iTunes store.
These websites contain more about Frank Viola.
~ JP
If you have any questions at all, including problems or concerns, email us at TheDeeperJourney @ gmail.com – we would be happy to answer.