The NASB Heritage Bible – Passagio Setting from Zondervan is a remarkable Bible.
I truly enjoyed handling this unique Bible.
There are two aspects to this beautiful Bible that I want to focus on.
As you can see from the photo, it comes in a beautiful, protective, sturdy brown clamshell box.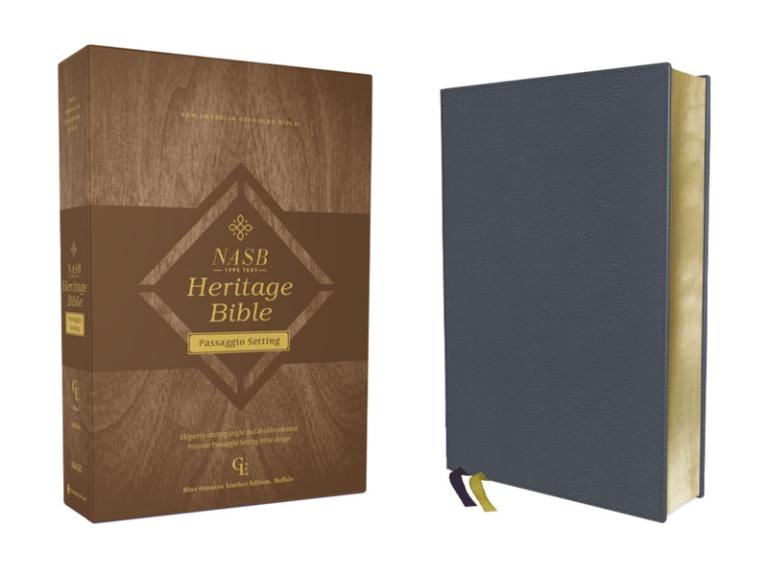 But the Bible itself is the real treasure.
The cover is an arresting teal water buffalo leather. It is extremely eye-catching. The feel of this Bible in your hand is unique too.You can tell you're holding genuine leather. It also has perimeter stitching which means this is a Bible that is going to hold up over time. The gold stamping on the spine is particularly attractive with the teal blue backdrop.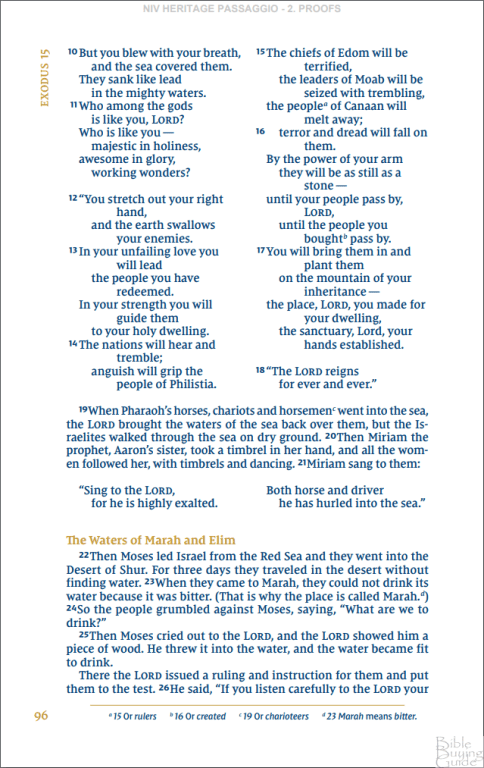 The text block by definition is what's in-between the covers.The layout of the Bible text is called passagio. That is a musical term for when a singer changes registers.
Zondervan chose this name because of a unique feature in this layout: It's a single column prose style format but when you get to any poetic text it shifts into double column (see pics).
Another very novel feature is that the wording is blue instead of traditional black with gold section headings. It's truly a beautiful combination and well thought out design.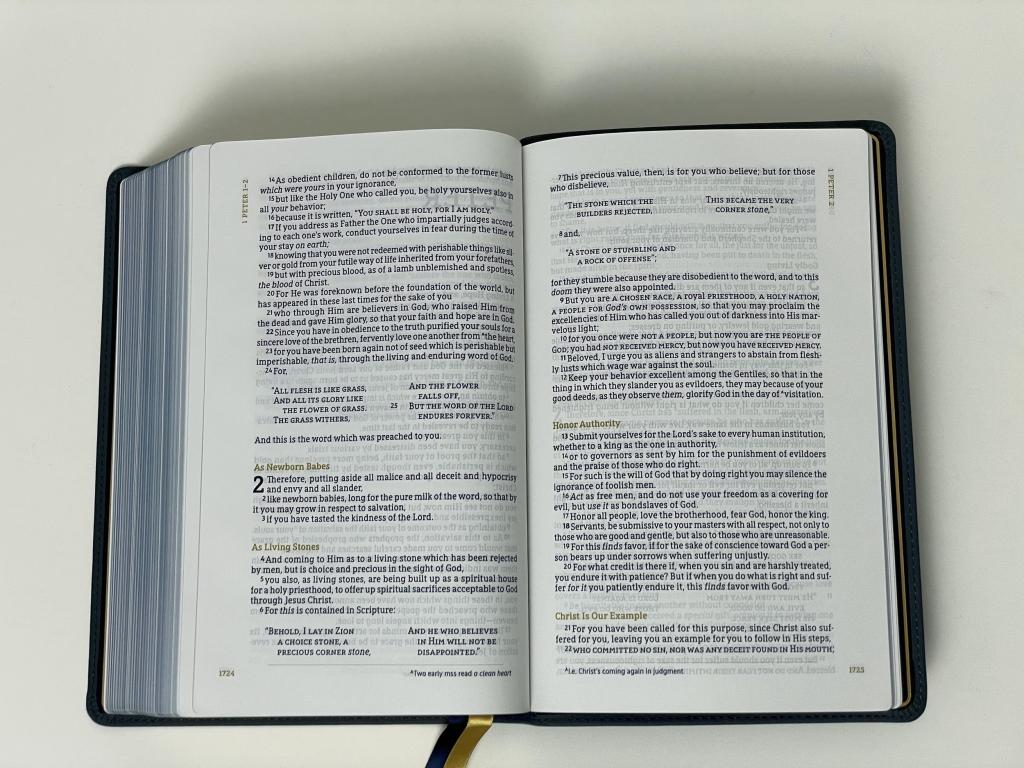 This is a beautiful Bible to own or to give as a special gift to someone.
Some spec features:
It's the NASB 95 text.
Personal sized large print (about 10 point font). It's the perfect size carry Bible.
It's a verse by verse so locating a particular verse is easier.
Aside from maps, the back also contains charts of all the miracles in the Bible and many prayers.