"I'm looking for a new podcast … what do you suggest?" is the question I often see on my Facebook feed, whenever my eye catches it.
If you're asking this question, or you see someone else who is, check out the new INSURGENCE podcast.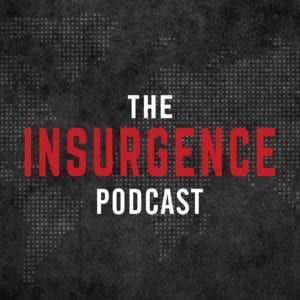 It's unlike most podcasts available now in the Christian space.
The subject is the explosive gospel of the kingdom. And I have two conversation partners.
One is the most gifted pastor in America, the other the most insightful theologian (in my humble, but accurate opinion, that is) :-).
My partners alternative between episodes. I'm also planning on releasing other episodes that feature different people.
The INSURGENCE podcast is on all the major podcast platforms.
Pick your favorite one below and subscribe.
Each episode builds on the previous ones, so you'll want to hear them all.
A new episode releases every Tuesday.
I'm excited about the episodes that are in the queue because they, in my view, are perhaps the very best.
But they build on the previous ones.
Check it out below:
YouTube (New!)
Update: The podcast reached #9 in iTunes out of all podcasts in the "Religion & Spirituality" category. Thanks so much for giving it a 5-star rating!