As all my blog subscribers know, I try to let you know about excellent resources for the deeper journey.
Today, I wish to do just that.
The IVP Bible Dictionary contains 8 volumes of the best and most up-to-date scholarship available on both Old and New Testaments.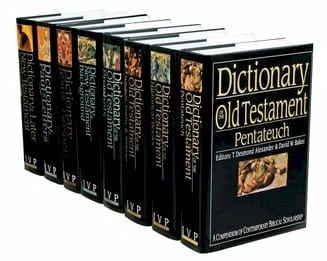 I own the whole set and it's indispensable for deep Scripture studies.
Every serious student of the Bible should own this set.
Christian Book Distributors has the book on deep discount right now. The retail price for the entire set is $480. That's well worth the price of admission. But CDB has it at a great discount of less than $300.
This set is well worth the discounted price.
Click here to order it on discount. You won't be disappointed!
Looking for Bible software, Logos is the best. Click the banner below for a special discount.