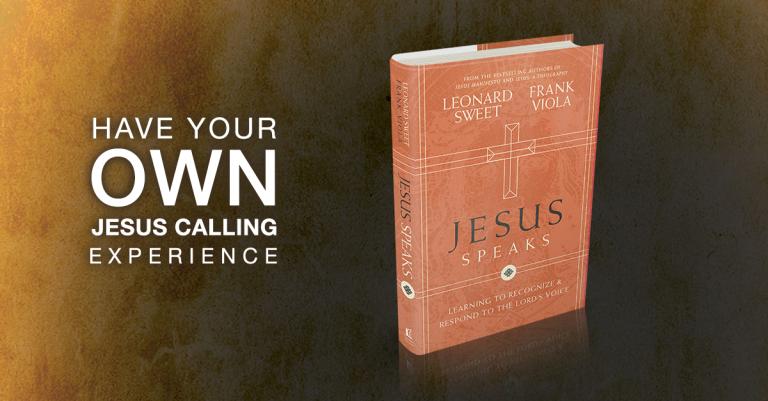 JESUS SPEAKS: Learning to Respond & Recognize to the Lord's Voice has been called the new touchstone on hearing the Lord's voice.
If you struggle in this area, you'll want to read the book.
If you or you know someone who is fan of "Jesus Calling," this book is designed to give you your own Jesus Calling experience.
Amazon Editorial Review:
"The Christian analog to the Lennon-McCartney brand, Sweet and Viola offer the third book in their JESUS trilogy. Jesus Speaks is a masterful study on hearing God's voice. Mixing the personal with the scriptural, Viola and Sweet offer a comprehensive and practical look at recognizing the voice of Christ. This book emerges at the pinnacle of the authors' creative output and stands as an entrancing statement by the duo. One of the most anticipated books of the Summer of 2016, I predict it will be the new touchstone in its field and the gold standard for practical spirituality. Ignore it at your own peril." – D.S.
Check out the book on Amazon.