The New Testament is made up of numerous letters to the church, written by apostolic workers like Paul of Tarsus, Simon Peter, John and others.
Paul alone wrote 9 letters to the church (or the early ekklesias during his day).
Those letters to the churches are fascinating on a number of fronts. First, these letters give us a peek into the apostolic message of God's Eternal Purpose. Second, the letters also give us a window into the life of the early churches.
This brings me to an announcement I'm excited to make.
Some context first:
In 2008, I released two books that are regarded as milestones of radical church restoration. Those books are Pagan Christianity & Reimagining Church.
In 2009, the pioneering effort continued and I released From Eternity to Here & Finding Organic Church. These books combined have been called the ReChurch Series.
This year – 2018 – I released my signature work, INSURGENCE: Reclaiming the Gospel of the Kingdom, which builds on all the books I've written previously.
Building upon those books, I've been producing a new project that gives a 3D look at Paul's letters to the churches through live conferences and then later through Master Classes (using the recordings from the conferences).
Each Master Class is imaged below.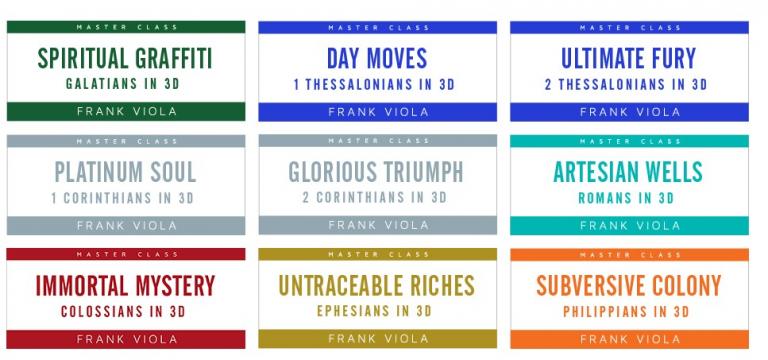 Galatians in 3D is now available. It includes 20 messages on Paul's letter to the Galatians presented, not from the left-brain (as is typical), but from the right-brain.
You can sample the Galatians Master Class below.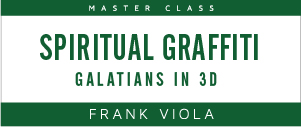 SPIRITUAL GRAFFITI: Galatians in 3D – Part 1 – Preface & Objective
SPIRITUAL GRAFFITI: Galatians in 3D – Part 2 – The Galatian Story
If you are interested in obtaining these messages on the letters to the church, from Paul of Tarsus (using a 3D approach), join the wait list here.
The Master Classes open up three times each year.
I believe you'll love them.