Since 2004, I've been giving messages on a subject that I've rarely heard anyone speak about or write on.
The subject?
What is JESUS doing NOW?
We all know what He did when He was on earth "in the days of His flesh."
And we all know what He plans to do when He returns.
But what's His ministry — exactly — since His ascension until His second coming?
That's what my upcoming book JESUS NOW: Unveiling the Present-Day Ministry of Christ explores in detail.
Leonard Sweet wrote the Foreword.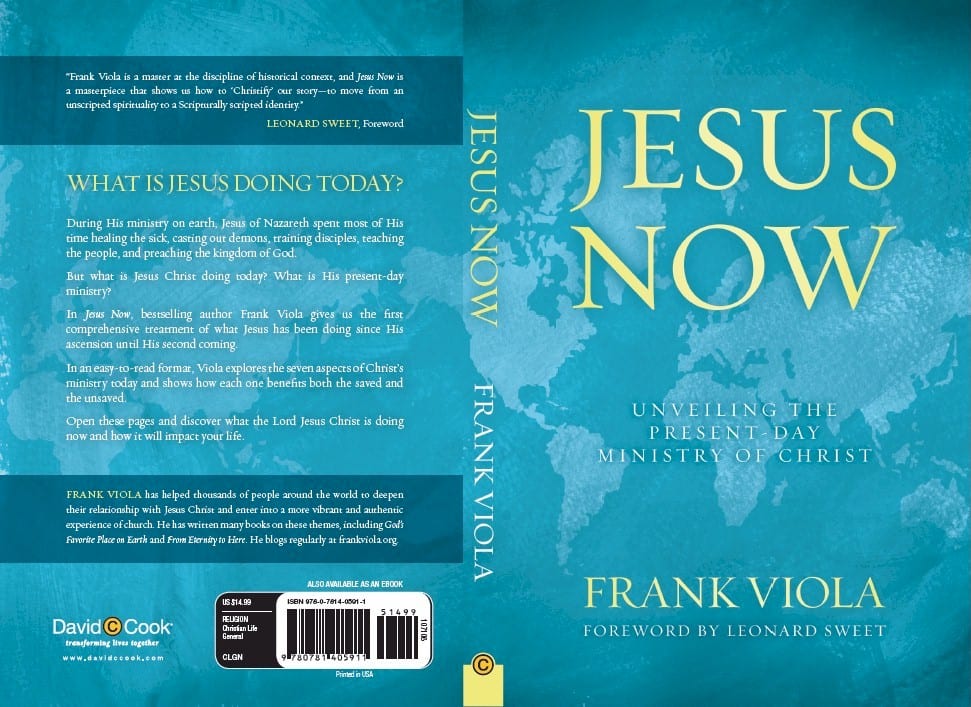 I'm confident that you will be blessed by the book on a personal level because it shows exactly how the present-day ministry of Jesus Christ benefits you.
But it's also a great tool for churches, Bible studies, and small groups.
It will give your church or group 8 weeks . . . or 8 months (depending on how deep you want to go) . . . of fresh content to discuss, pray over, explore, and live out.
After reading the book, one person who preaches regularly said it's given him 8 months of "fresh preaching material" that will give a new perspective to his listeners.