The NASB 2020 Prime Reference Bible, goatskin, black is a uber-beautiful Bible.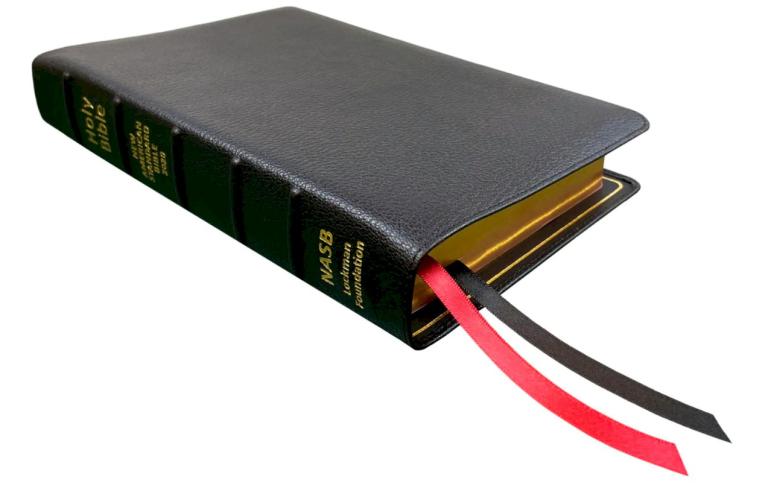 This premium Bible sports a hand crafted supple goatskin leather cover that's elegant and wonderful to the touch.
The cover is easy to hold, flexible and I can tell from the quality, it will be long-lasting.
The version of the NASB is the 2020 edition, which I've never seen before.
The Bible is a great handy size.
It contains some 95,000 cross references at the bottom in a nice sized font
The binding is durable.
The two ribbons, black and red, add a nice touch.
Highly recommended!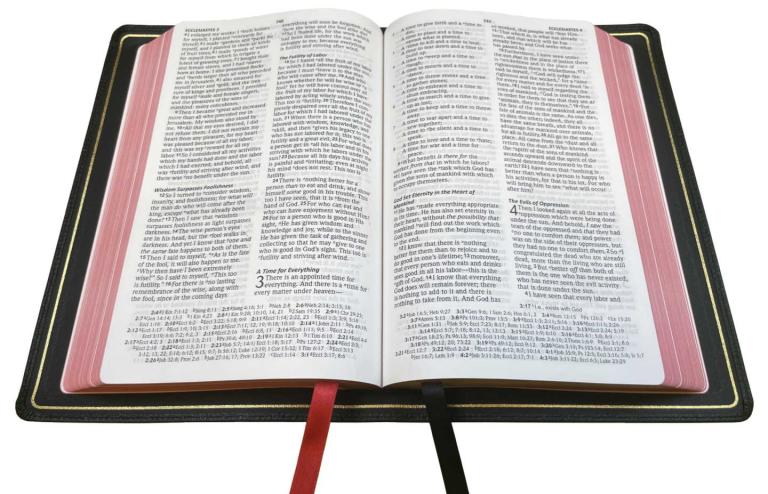 Here are more details from the publisher.
Features: NASB 2020 text, Clear reading type, Line matched typesetting, Two column text, Full set of references at the bottom, Minimum translation footnotes, Paragraph formatting, Black letter text, 2 double-sided satin ribbons.
Prime Features: Premium goatskin cover, High opacity 33 gsm paper, Red under gold art gilded page edges, Perimeter stitching and gilt line, Edge lined binding.
In the front: Presentation page, Family records pages
In the back: Topical index, Book introductions, Color maps, Parables and Miracles of Jesus, Bible reading plan
Font Size: 9.5
Trim Size: 5.5 x 8.5 x 1.25, 1568 Pages