The CSB Spurgeon Study Bible is an astonishing new Bible.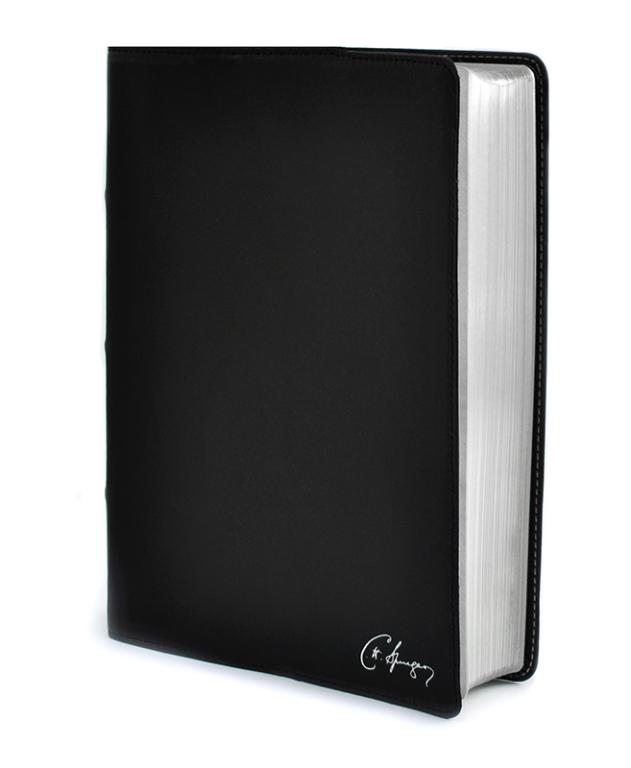 I have the premium goatskin edition, which is simply elegant.
The black leather edition has an inscription of the "Prince of Preacher's" own signature on the front cover.
This is a well-made premium Bible.
The entire Bible contains study notes from the great Spurgeon.
Some of them are photos of his handwritten notes and sermon outlines.
The notes are fascinating and the handwritten highlighted parts are beautifully displayed in green text.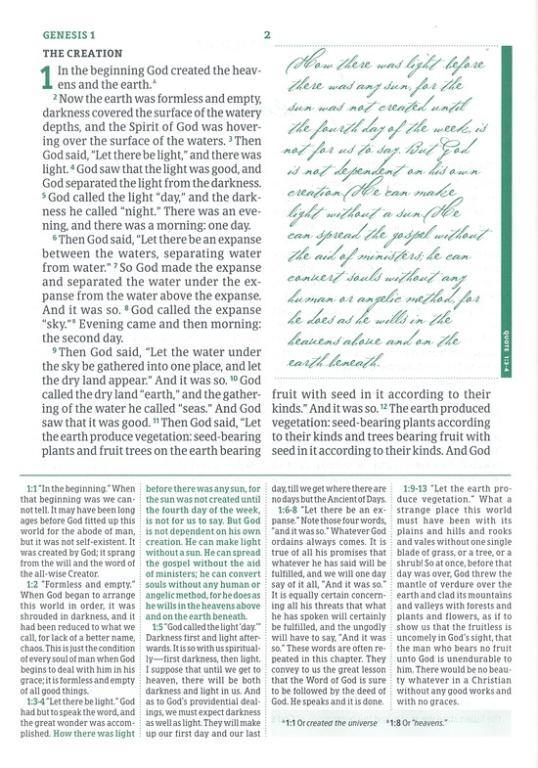 The handwritten photos of his sermon notes are just as he wrote them.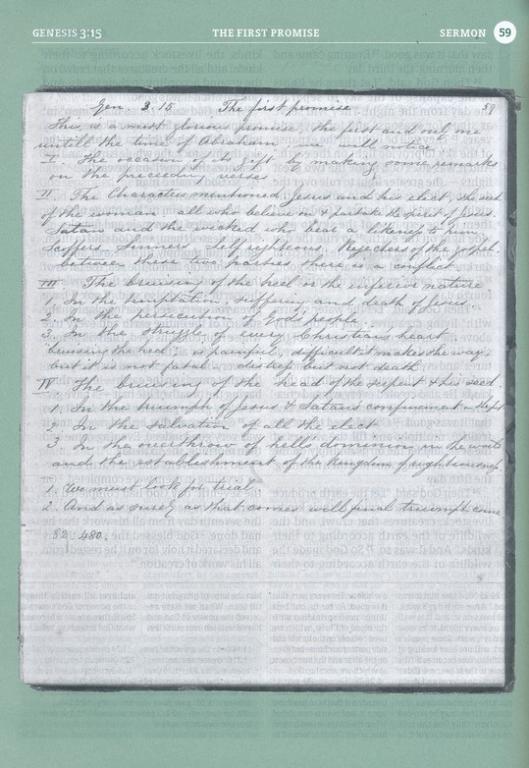 One of the things that makes this gorgeous Bible even more special is that I'm a Spurgeon admirer.
He is one of the great Christians who I dedicated an entire chapter to in my book ReGrace.
I highly recommend this Bible, especially for Spurgeon fans.
Go here to get the CSB Spurgeon Study Bible (premium goatskin edition).
Here's a description from the publisher.
Charles Spurgeon preached to over 10 million people in his lifetime, and his written sermons have impacted millions more since 1866. The CSB Spurgeon Study Bible features thousands of excerpts from Spurgeon's sermons, chosen and edited by Alistair Begg, in order to bring the richness of the Spurgeon's insights into your daily study of God's Word. This unique study Bible will greatly enhance your study of God's Word, and excerpts from Spurgeons sermons will inspire you to dig deeper and apply the Bible's truths to your daily life.
Features include:
Introductory Biography of Charles Spurgeon
Study notes crafted from Spurgeon sermons
Spurgeon's sermon illustrations placed on the same page as the associated biblical text
Sermon notes and outlines in Spurgeon's own handwriting
"Spurgeon Quotables" inserted throughout the Bible
Book introductions with book overviews in Spurgeon's own words
Two-column text
Concordance
Smyth-sewn binding
Presentation Page
Full-color maps
The CSB Spurgeon Study Bible features the highly reliable, highly readable text of the Christian Standard Bible (CSB), which stays as literal as possible to the Bible's original meaning without sacrificing clarity. The CSB's optimal blend of accuracy and readability makes Scripture more moving, more memorable, and more motivating to read and share with others.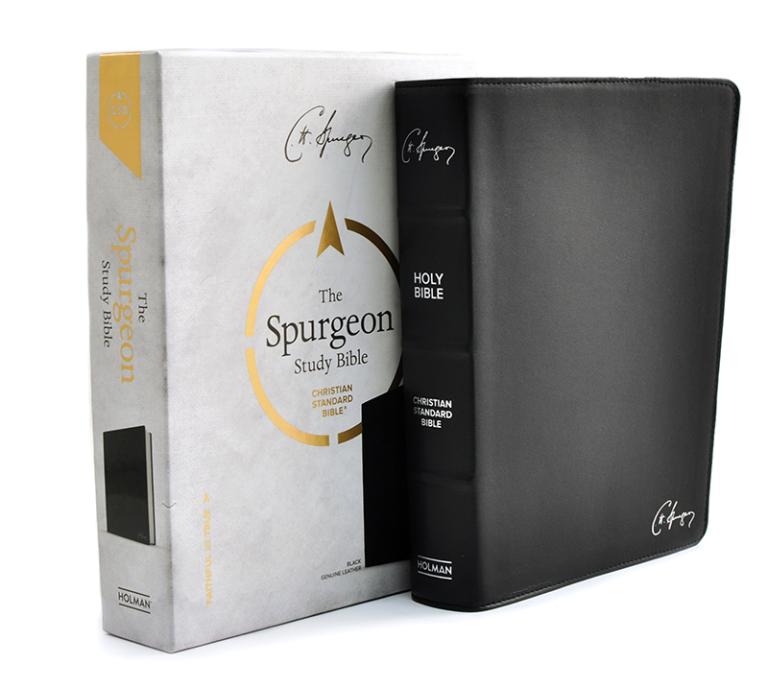 Title: CSB Spurgeon Study Bible, Black Genuine Leather
Format: Genuine Leather
Number of Pages: 1840
Vendor: B&H Books
Publication Date: 2017
Dimensions: 9.1875 X 6.75 X 1.75 (inches)
Weight: 3 pounds 9 ounces
ISBN: 1586409743
ISBN-13: 9781586409746
Text Layout: Double Column
Text Color: Black Letter
Text Size: 10 Point
Note Size: 8 Point
Thumb Index: No
Ribbon Marker: Yes
Spine: Sewn
Page Gilding: Silver
Stock No: WW409746
Imprintable: No