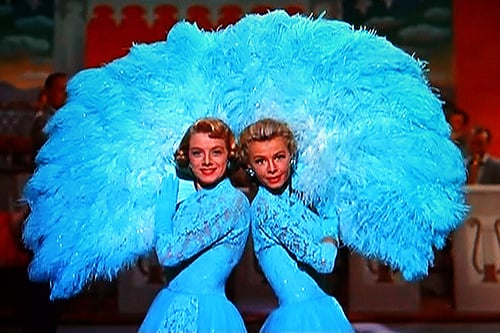 Coming out for anyone can be scary, because you can't really say, "Just kidding!" if someone goes ballistic. Becca took a courageous step to come out to her sister away at college and was quite relieved at her loving response. Because they had been reading my blogs, they shared their conversation with me and then kindly gave me permission to post it.
Of course not all responses will be so supportive — people have to measure their own situation for themselves. But if all of us responded this way to our LGBTQ loved ones, they would not be leaving the church in droves. [81% of 18-29 year-olds say gay marriage should be legal, a 24 percentage-point increase from youth of 2004.].
I hope if you're reading this, it's with a heart toward loving the LGBTQ in your life.
Thank you, Becca and Steph for letting me share your inspiring conversation and relationship. God bless you both on your journey.
Becca First let me say, I love you!!!
and I miss you!!!!
and secondly 🙂
these past few months have been very trying for me
I have never been so tested in my faith before
and my relationship with God has never been stronger, and will only continue to grow and strengthen
God has revealed to me His pure, true love for me. He has proven that He made me to BE.ME. It's exciting what He's doing, and I'm excited for what He's going to continue to do.
Being away has been amazing, as well as hard
I have been constantly encouraged and uplifted by that blog,
it's amazing that they reach out to the gay community, as I belong to that community.
Steph
Aww good! God is so good at that 🙂
Becca
I have been constantly encouraged and uplifted by the blog,
it's amazing that she reaches out to the gay community, as I belong to that community!
It's okay to flip out, I know you probably never expected this from your little sister. But God has confirmed His neverending love for me, and by finding Him, I have found myself. It's very challenging to be here, living in secret, but so thankful to have parents and now you to confide in.
Steph
Oh my precious Becca. I. am. so. proud. of. you.
I'm about to cry 🙂
In a good way!!
Becca
I'm sorry
Steph
I'm SOO proud of you and everything God is doing in your life!
Sorry for WHAT?!
Becca
Thank you Steph. I am so grateful to have a sister like you
Just sorry, I know it never would've been your first choice for me
Steph
Becca, I can't even begin to express how grateful I am that you are embracing who God has made you to be. We're on an extremely specific and exciting path, our family. And with the beautiful talent you have for reaching out, this is God's wonderful plan to bring even more to Him.
You are AMAZING and I can't even tell you how excited, proud, smiley, and at peace I am for you. I am so excited that you are blossoming into who you're supposed to be!
And here are all my smiles to prove it: 🙂 🙂 🙂 🙂 🙂 🙂 🙂
Becca
I couldn't ever ask for a better YOU.
Just know, thank you for your support. Without knowing it, you have been supporting and encouraging me! Every time you even just share a post from that blog, or talked about your friend, it was secretly encouraging to me. And it was a promise that you would still love me when I told you. So thank you. and if you have any questions or anything, please don't be afraid to ask. I'm sorry that this is over text
Steph
I will ALWAYS love you!! No matter what – forever and ever. and ever
Becca
thank you 🙂
I love love love love you
Steph
Thank YOU for being so brave and honest. I know it can be scary and there's a big path ahead of you, sweet girl. But you're shown more bravery than most adults! You're so wonderful and precious, I just wish I could squeeze you in a really tight hug!
You are so inspirational to me, sweetie. (I'm not gay, but you've helped me be brave in other life things!). I admire you so much!
Becca
hahaha after all those blushes and smiles you get with your fiance, I know! 😉 but thank you so much Steph.
I am SO relieved to have shared this with you, and to your response. I cannot wait to see you, soon.
yayyyy
okay no more crazy secrets hahaha
Steph
I cannot wait to see you!!
YEAH. NO MORE SECRETS, MISSY!
Becca
I'm pregnant!
JOKING!
Steph
hahahahaha