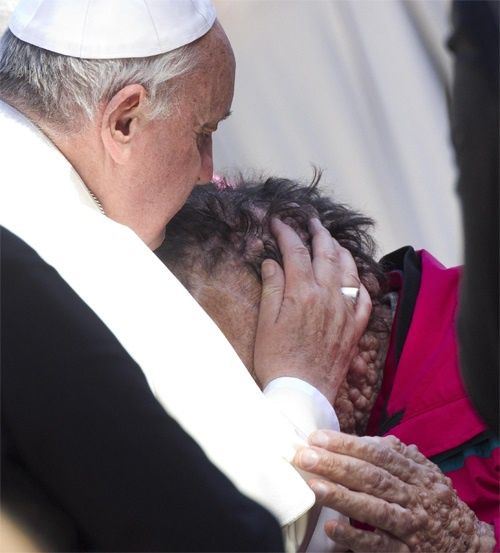 An easy way to identify those who truly know God is to see how they love… especially how they love and accept those the church and much of the world rejects.  More today from my Saturday "Jesus Blog" – a word from Jesus to you…
It's important that you know how much God loves you.  Lavishly. Abundantly. More than you could imagine! He calls you his child, an overwhelming gift. You ARE a child of God! If the world doesn't recognize how much God loves you, it's because they don't know him themselves. Don't worry about them. You focus on me for yourself, and you will see! As you look to God with expectation that he is enough, you will become more cleansed and refreshed, like standing under a bubbling waterfall, washing away all the old, harmful pieces that no longer suit you, and being cleansed and filled up! That's what it means to keep your attention on me.
When you continue in your own way, without turning to me, your life will continue in chaos and troubled lack of peace. That's all the world knows – just look around! But God has so much more than that. When you rest deeply in me, put your head on my shoulder, you will have complete peace. Your sin (you doing things your own way) will fall away. When you rest deeply in me, you won't continue living in ways that are harmful to you and others. There is nothing off-the-mark in me. Those who continue to live off-the-mark do not really focus on me.
Here's an easy way to identify those who know me and belong to me: do they love?
I am love. People who know me love others, because that is what I'm all about. People who don't love others are not of me. People who hate you, condemn you or hurt you, don't worry about them. I know it's hard, but have compassion on them… even though they may think otherwise, they don't know me. If they did, they would love like I love.
I love you. Period.