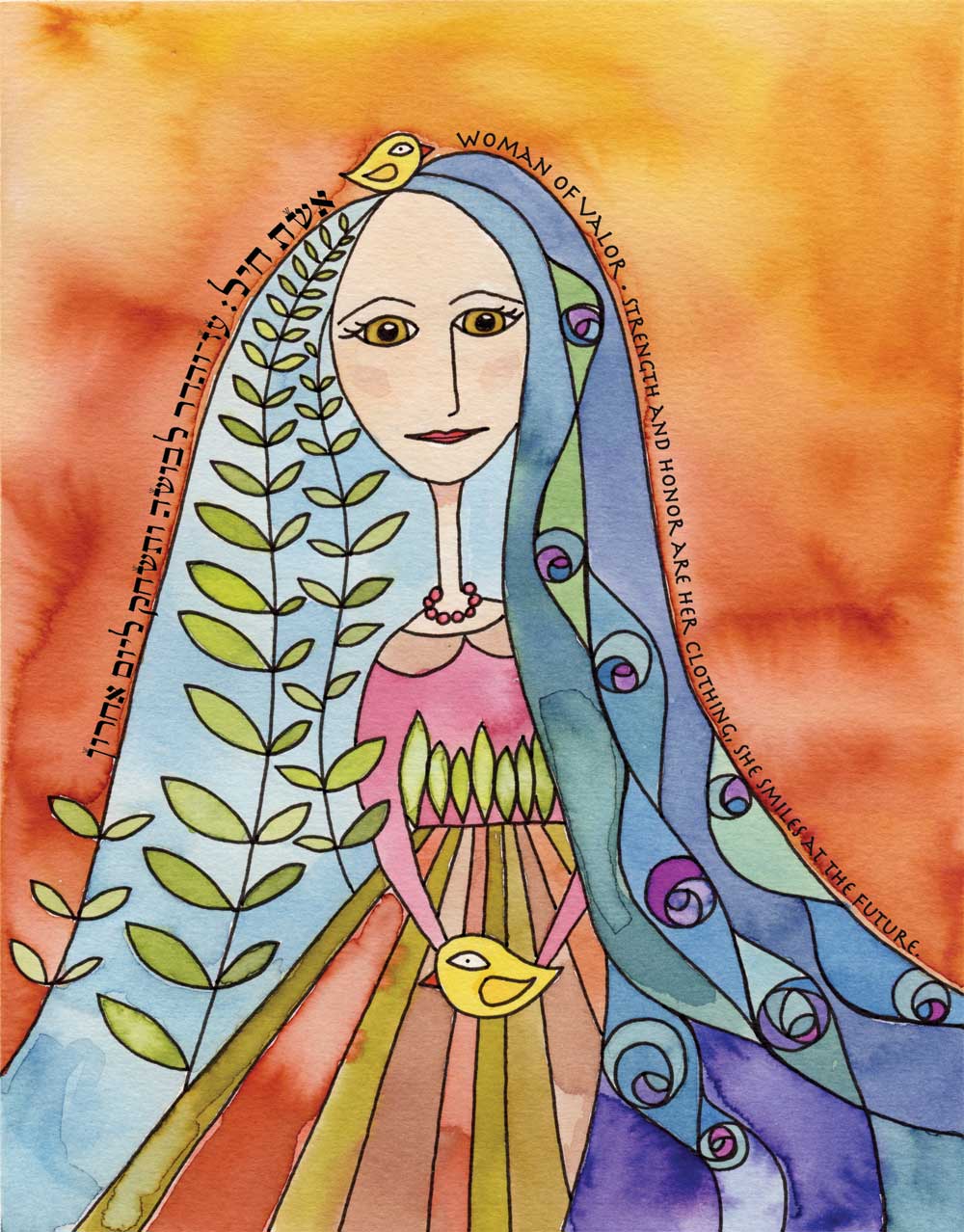 Yesterday, I wrote to encourage moms. Today, I'd like to take apart the misapplication of the Proverbs 31 woman and her endless abilities, piling a terrible load of guilt on women over the centuries.
She pops up every Mother's Day, like a taunt, a symbol of all that we've failed to do, all that we can never do, even though we pour our heart and soul into our family. It's crazy-making.
Well-meaning pastors have unwittingly piled expectations on us as women for generations — something to strive toward but never attain. My mentor told me she's not even a real woman, but an allegory, and wisely warned me not to take on guilt — advice I was happy to heed. Still, I find myself eyeing that whole Proverbs 31-situation warily, as I would someone who's holding a knife! How much shame and guilt has come from making those attributes a to-do list?
Imagine my surprise to find Rachel Held Evans' discovery through her Jewish friend: Proverbs 31 is meant to be a TRIBUTE to women for their valor, for what they have already done — not a standard for what they haven't done!
Eshet chayil—woman of valor— has long been a blessing of praise in the Jewish community. Husbands often sing the line from Proverbs 31 to their wives at Sabbath meals. Women cheer one another on through accomplishments in homemaking, career, education, parenting, and justice by shouting a hearty "eshet chayil!" after each milestone. Great women of the faith, like Sarah and Ruth and Deborah, are identified as women of valor. One of my goals after completing my year of biblical womanhood was to "take back" Proverbs 31 as a blessing, not a to-do list.
This changes everything.
Moms, this is an "atta girl!" — for all of us. NOT a "need to fix it, girl!" It was never meant to be a yardstick to fall short of but a champagne glass raised in toast to us for our character, for putting our heart into all we do! As RHE points out, the MEN in Jewish culture memorize this, not the women — so they can raise a glass to toast their own Proverbs 31 wife/mother/daughters!
This Woman of Valor is who you ARE, not who you AREN'T!
You are not failing; you are succeeding! All you need is already inside you! God has already given you the ability to love your children — just do that! That's all.
If you have not loved well because you thought you needed to change them, if you have damaged your relationship with your children because you have not accepted them as is, tried to change them, piled guilt on them, then by all means seek them out. Apologize for your mistakes, tell them you love them as is, and they don't need to change to gain your approval. (Because God never told you to give conditional love or approval.)
So to you, Women of Valor! Bless you for the amazing job you are doing as moms! Your family is blessed!