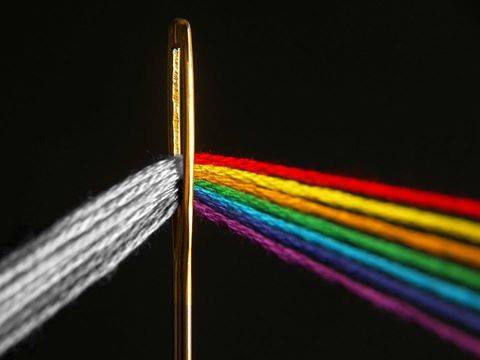 This is a special Jesus Blog for "Coming Out Month." Please grasp the heart of this message, but please keep yourself safe. You know your situation. Do not do anything rash that can put you (or your living situation) at risk. If you are in that kind of circumstance, but feel like it is time to come out, seek wisdom and help from others so you are not alone.
More today from my Saturday "Jesus Blog" – a word from Jesus to you…
How beautiful life would be if everyone would just let their true colors come out and live as they were created.
How boring and off-track life is when everyone is trying to fit in, trying to 'please God' and each other — taking all the gorgeous color out of life and settling for grays.
That is not God's way.
You are imperfectly perfect. You are loved by God – without condition. The Spirit of God is inside you.
I invite you to live with these truths deep in your heart and mind.
Will you 'come out' – come out as just you?  Let go of whatever labels people and the world put on you, and just be you, just be.
You will be called names like heretic, apostate, reprobate, universalist – so was I.
You will also be called names like treasure, blessing, whole, complete – these are just some of the loving names God calls you.
There is great freedom in letting go of the expectations of others – your family, your church, especially yourself.
Come out.
Let the grays turn into the beautiful, true colors of the real you.