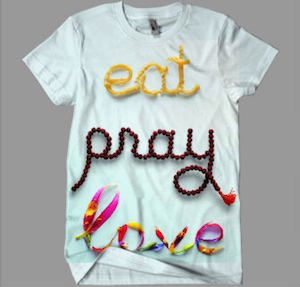 I love how Elizabeth Gilbert – the bestselling author of Eat, Pray, Love – came out today about her relationship with Rayya: she just came out. Not gigantic fanfare, just a Facebook post saying, this is our relationship.
She came out now because Rayya has cancer, and they want to be able to walk in a room arm in arm and, as Liz says, "feel relaxed enough to stand comfortably in simple openness about who we actually are to each other." They want not to have to pretend, because "pretending is demeaning, and it makes you weak and confused."
They just want freedom to spend every waking moment pursuing life to the fullest—the freedom we all want.
I know there's still risk involved—because some people just can't get their head around it. It is too different and too scary. If you are still at risk from those who won't let you just be who you are, my heart goes out to you. I wish for you to be able to gain that freedom.
I love that we are approaching that day when our orientation is a nonevent—that saying you're in a relationship with anyone is about that person, not their gender. If that scares you a little bit, you who keep checking the book for the rules and regs, take heart! We've done this before!
We can now come out as loving someone of a different color. We can now come out as having
parents
of different colors! We can even come out as writing with our left hand. We don't have to fear prison, or a cross burning, or our own burning—all because of something some people find different and scary.
Don't be afraid of different and scary. If you are afraid of different and scary, I wish you full-strength courage to let things just be different, not scary.
If you are afraid of coming out, I wish you freedom to be who you are and love who you love.
And Liz and Rayya, I wish you peace and healing, in your freedom to eat, pray, and love who you love.
We have programs for parents of LGBTQ children, and for LGBTQ. We help free hearts to love, heal and affirm. 

Private online support groups, books, resources and our new FreedHearts Online comprehensive video courses! For more information, please click here.