SUSAN'S CLASSIC BOOK – REVISED/EXPANDED EDITION!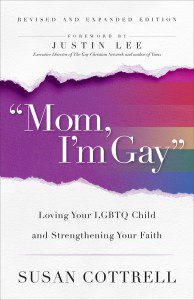 "When our child told us they were attracted to the same sex, we were shocked. The usual questions flooded us: what would this mean for their life? Would they be safe? Would they ever have children? We truly had no idea what lay ahead. But here's the realization that smacked us: we were now the 'others.'  Over the three years following our child's revelation, we met many Christian parents of gay kids, and realized we were not the only ones to see that the emperor had no clothes. I believe that God is shaking the church until what's left is the unshakable: God. There IS a way to love your LGBTQ child without sacrificing your faith. We can have more peace than we ever knew possible, and joy beyond our wildest dreams, as our children flourish in God's inexhaustible love for them. I hope you will join me on this quest." – Susan Cottrell
When your child reveals that he or she is attracted to the same sex, how you respond may have a lot to do with your faith. Doesn't the Bible say that's wrong? Will we have to leave our church? Worst of all, you may wonder, "Do I have to choose between my Christian faith and my child?"
Susan Cottrell is a mom who has been there and wants you to know that loving and accepting your gay child does not mean abandoning or even compromising your faith. This is not a book about the politics or morality of homosexuality. This is a book about how to respond with love and support during this vulnerable time for your child. With practical advice and heartfelt encouragement, Cottrell guides readers through the fear and uncertainty Christian parents of LGBTQ children often feel. .
The Revised & Expanded edition is here, the book so many of you have been asking for — with a foreword by Justin Lee, author of Torn & Director of The Gay Christian Network.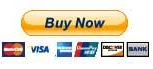 "Susan Cottrell offers us a book from a Christian parent's perspective, in what will surely be an oasis in the desert for so many parents." – Justin Lee
"I often get asked by parents for resources that can address the struggles of raising LGBT sons and daughters without having to leave faith behind. Susan Cottrell's book, Mom, I'm Gay, does just that. This is the kind of book that parents will love. No one should ever have to choose between who they are, whom they love and what they believe. Sadly, though, many parents feel caught between their faith and love for their LGBT child. Cottrell helps parents find a way to see their faith as a means of helping them to love better, including loving their children better, no matter their gender identity or sexual orientation. I am very grateful for this book." – Sharon Groves, PhD, Director, Religion and Faith Program, The Human Rights Campaign
Click below to order!