Holy Week is upon us once again—as good a time as any to step back and reflect a bit on where I find myself as a person of faith three weeks into my 65th year. I come from a Evangelical Christian upbringing, where what we believed was crystal clear from large doctrinal demands to minutiae about when television was okay to watch and why dancing and going to movies never were okay. Needless to say, I have evolved (or strayed) far from those days, but regularly find myself engaging with friends and acquaintances who are still at home in the world I left a long time ago.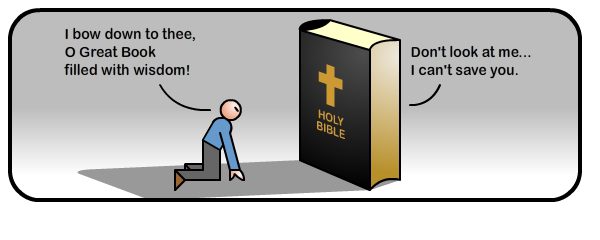 I read an article recently in which the author provided four non-negotiable characteristics of Christian Evangelicals.
Conversionism: the belief that lives need to be transformed through a "born-again" experience and a lifelong process of following Jesus.
Activism: the expression and demonstration of the gospel in missionary and social reform efforts.
Biblicism: a high regard for and obedience to the Bible as the ultimate authority.
Crucicentrism: a stress on the sacrifice of Jesus Christ on the cross as making possible the redemption of humanity.
This litmus test helped clarify for me why I am not an evangelical; it also caused me to wonder (as I have frequently wondered over the past few years) whether I have any business calling myself a Christian at all. I arguably fail to satisfy all four of the "isms" in the evangelical litmus test.
For instance, the "conversionism" business has always been a problem for me since, even though the "born again experience" was the sine qua non of membership in our version of Christianity's inner circle, I knew I had never experienced such a thing. I said all of the right things, generally behaved in the ways I was expected to, but could not provide the date and time of day when I was "born again." Still can't. If that's a fundamental requirement of being Christian, I'm on the outside.
In the religious world of my youth, "Biblicism" was a code word for believing that the Bible is the inerrant, literal Word of God—the Protestant parallel of "constitutionalism" in the interpretation of the U. S. Constitution. I couldn't buy that as a kid—too many contradictions in the text—but am still at least willing to admit that there is something special about this collection of ancient texts. I am very suspicious of "Biblicism" because of how quickly it can turn into "Bibliolatry."
"Activism," on the one hand, sounds right in the sense that those who believe something strongly will be motivated to share their beliefs and will seek to convince others to share them as well. On the other hand, this can be problematic in the case of religious belief. I had the opportunity a while ago to reflect on the notion of Christian political and social advocacy in the public square for an online magazine—I concluded that while advocating as the person your faith has made you is appropriate, advocating under the banner of one's religion is not.
Which leaves the oddly named "crucicentrism," a notion that goes to the heart of what Christianity is all about. The doctrinal statements of many Christian churches includes the phrase "We preach Christ crucified," the sacrifice for the sins of the world—an event Christians will remember on Good Friday three days from now.
But the briefest review of contemporary Christian theology reveals a significant segment of Protestant scholars who are challenging the very notion of sacrificial redemption as well as the doctrine of original sin and human depravity that highlights the need for such redemption. I take no side in this debate, not because I do not think it is important but because in my estimation doctrinal litmus tests are misleading at best, damaging to faith at worst.
To illustrate, I turn to a story related by Benjamin Franklin in his widely read autobiography. Franklin lived during "The Great Awakening," a remarkable religious revival in eighteenth-century New England. He was particularly intrigued by the Dunkers, a small Baptist sect (who "dunked" the newly baptized) that would become the Church of the Brethren a couple of centuries later. One of the Dunker leaders complained to Franklin that, as often happens when religion is concerned, other religious groups frequently accused the Dunkers of "abominable practices and principles, to which they were utter strangers."
Franklin sensibly suggested that the Dunkers should publish "the articles of their belief, and the rules of their discipline," something that the majority of Christian sects and denominations still do, thus reducing the opportunity for misunderstanding and slander. To which the Dunker leader remarkably replied as follows:
When we were first drawn together as a society, it had pleased God to enlighten our minds so far as to see that some doctrines, which we once esteemed truths, were errors; and that others, which we had esteemed errors, were real truths. From time to time He has been pleased to afford us farther light, and our principles have been improving, and our errors diminishing. Now we are not sure that we have arrived at the end of this progression . . . we fear that, if we should once print our confession of faith, we should feel ourselves as if bound and confin'd by it, and perhaps be unwilling to receive farther improvement, and our successors still more so, as conceiving what we their elders and founders had done, to be something sacred, never to be departed from.
I like the Dunkers' attitude. Doctrine bothers me because it so easily turns into its evil and rigid twin, dogma. As I recited the Apostles' Creed with a dozen or so other 8:00 service attendees a couple of Sundays ago, I made more effort than usual to pay attention to what this close-to-two-thousand-years-old affirmation of faith is actually committing me to. There's some pretty weird stuff there.
Not long ago I heard someone mention that she is comforted by the fact that the words she is saying when reciting the creed are the very same words Christian believers have recited for close to two millennia. I'm not sure why that's something to be comforted by. On the Sunday in question, I rather was wondering what makes any of us think that what fit the bill two millennia ago is still a perfect fit. I was reminded of something I read from Christian Wiman's My Bright Abyss not long ago: "Only when doctrine itself is understood to be provisional does doctrine begin to take on a more than provisional significance."