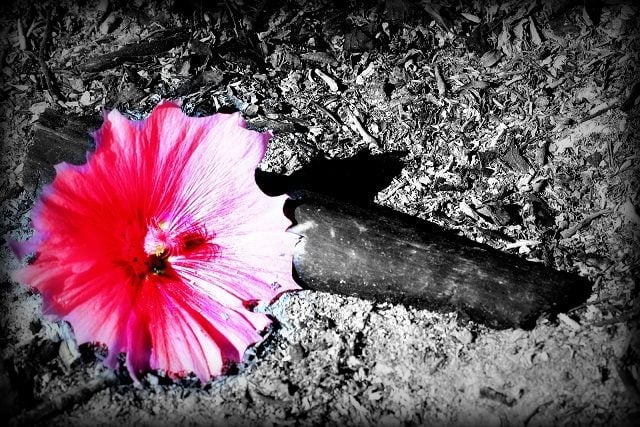 One sunny morning in September 1983, when I was struggling in my late twenties with serious financial problems, a failing marriage, and a general malaise both spiritual and physical, I wandered into a Sunday morning service at Saint Matthew's Episcopal Cathedral in Laramie, Wyoming. In a rush of emotional response to the beautiful organ, the stately procession of choir, crucifer, deacon and priest from back to front, and the overwhelming expressions of welcome from dozens of strangers, I felt that I had stumbled into a home whose existence I had not been aware of but for which I had been longing my whole life.
Over the succeeding weeks and months Saint Matthew's became a life-preserver in more ways that one—no wonder I jumped into the strange and wonderful world of all things Episcopalian and the liturgical calendar with the enthusiasm and abandon of a true convert. My enthusiasm and commitment deepened as I experienced Advent for the first time, as Christmas liturgies framed the holidays, and as Epiphany revealed Jesus' coming out party and early ministry in new ways.
Then Ash Wednesday happened. I remember it well. I regularly attended the 7:00 AM morning prayer run by lay people, but this morning the Dean was there. We went to a place in the prayer book I had never seen before and proceeded through the most depressing liturgy ever. I found myself in the aisle queuing up to receive ashes. As Dean Mobley traced a cross with his ash-covered finger on my forehead and said "Vance, remember that you are dust, and to dust you shall return," I thought "This time you've gone too far, Morgan. This is just too weird." I washed the ashes off my forehead as soon as I got home, convinced that I was never going to do that again.
I related this story a few years ago just before the evening Ash Wednesday service to Marsue, rector of the Episcopal church Jeanne and I are involved with, one of my best friends and the closest thing I have to a spiritual adviser. I had not planned to go—just observing dozens of people walking around with ashes on their foreheads on my Catholic college campus was sufficient Ash Wednesday experience for me. But as I was settling in after yet another eleven-hour workday to eat dinner while watching first Chris Matthews, then a Netflix video before going to bed, Jeanne reminded me that she had been scheduled as chalice bearer at the 7:00 PM Ash Wednesday service. "You don't have to go," she said, but it was clear that she wanted me to.
So I agreed to go, after making it very clear that I did not intend to get any ashes. In response to my relating this story before the service, Marsue laughed and asked "weren't you jealous of the Catholic kids in the neighborhood when you were growing up who got ashes on Ash Wednesday? I was!" My response was that there were no Catholic kids in my neighborhood growing up. And there certainly weren't any within range of our Baptist church. Marsue headed to the back of the church to process to the front with the choir and with Jeanne, looking angelic in her white robe. After the procession, it was clear that the folks up front significantly outnumbered us regular folks in the pews.
My most memorable Lent occurred in 2009 during the first half of my four-month sabbatical stay at an ecumenical institute in Collegeville, Minnesota. I had arrived in the middle of January; by the time Lent began I was joining the monks at St. John's Abbey every day for noon prayer; by the time it ended I was reading and praying with them three times a day. The internal adjustments, changes and growth that began during those weeks were unexpected and appear to be permanent. And they had nothing to do with it being Lent—that just was the part of the calendar in which we happened to be.
I don't remember the monks doing anything particularly different during Lent or the Abbey being decorated (or not) with Lent in mind. I'm sure there were weekly or daily Stations of the Cross events, but I did not participate, having decided many years earlier that this was another practice that was "too weird" and "going too far." The internal work and change was so slow as to be almost imperceptible, only noticeable when other people told me that I was different than when I had arrived a few weeks earlier. It interestingly only occurs to me now that this began during a Lenten season.
The idea of Lent—a time in which persons of faith are challenged to give something up or take something on as a sign of renewed or deeper commitment to God—bothers me. I agree with Thomas Merton, who wrote that "The only trouble is that in the spiritual life there are no tricks and there are no shortcuts. Those who imagine that they can discover spiritual gimmicks and put them to work for themselves usually ignore God's will and his grace." And Lent—a time set aside to "get serious" about faith in practice—can easily turn into such a gimmick.
I can give up anything for forty days, but whatever I choose to sacrifice, unless it is simply frivolous (I know someone once who claimed he was going to give up celibacy for Lent), is something that I should probably consider giving up for good. Whatever I choose to take on for forty days with the intent of becoming a temporarily better person is, if I choose to be serious about my choice, something that I should undoubtedly seek to establish as a permanent part of my life.
Of all the things that have remained with me from that Collegeville Lent, the most important is that the life of faith, the life of seeking God, is incremental and daily. The liturgical calendar provides a different color and atmosphere for this daily process: hope and expectation for Advent, self-reflection for Lent, joy for Easter and so on. But hope, reflection and joy (and a whole bunch of other things) need to be part of my daily travels with the divine. Dropping bad habits and attitudes cannot wait until Lent, and neither can the addition of new habits and attitudes that my commitment to the life of faith calls for.
And oh yeah, I did get in line and receive ashes from Marsue on that Ash Wednesday, partly because I did not want to be the only person in the building who didn't. But more than thirty years after my first Ash Wednesday experience, a reminder that I am dust and will return to dust before long is not a bad thing. The brevity and fragility of it all makes God's presence in the world and in us all the more remarkable. There is beauty in these ashes, a beauty to be embraced anew every morning.