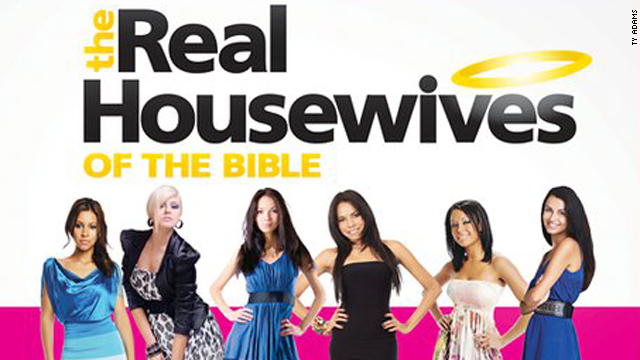 I know there are a lot of fans of the "Real Housewives" series. But seriously?
There's a new set of housewives on the block.

These women aren't whining about fashion faux pas and socialite misgivings. Their stories are cast somewhere between the books of Genesis and Revelation.

Ty Adams, a web-based evangelist and author, is producing "The Real Housewives of the Bible," a two-part DVD series that tracks six women dealing with the ups and downs of marriage as they strive to be good wives.

Adams said that "outrageous reality shows" like Bravo's "The Real Housewives" series and VH1's "Basketball Wives" inspired her to create a more wholesome version of the franchise
Read more here. If you were cast in this drama, who would you be? Abigail? Rachel? Jezebel?
Come to think of it, this series has the chance of being racier than their modern day counterparts!