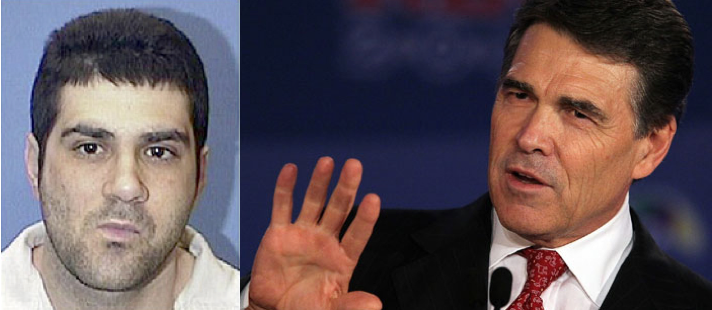 Cameron Todd Willingham lived with his wife and three daughters in a Texas working-class neighborhood until disaster struck.
When a fire broke out one morning, his oldest daughter awakened her father by yelling for help. "Daddy! Daddy!" The fire ravaged their small home so quickly that the firefighters weren't able to save the children. All three daughters died from smoke inhalation.
"My little girl was trying to wake me up and tell me about the fire," he said. "I couldn't get my babies out."
The whole community mourned with the family and even took up a collection to help pay for the funerals. That is, until fire investigators claimed that Cameron himself had set the home ablaze to murder his own children. He was arrested, charged, and given the opportunity to plead guilty to spare his own life. He refused and was sentenced to death. Like many death row inmates, he steadfastly maintained his innocence until the day he died.
So far, the story sounds unremarkable. A sad but typical story of death and lies.
In 2009, the New Yorker changed the conversation. In a long, well-reported article about Willingham's case and his appeals to the courts, writer David Grann suggested the evidence used to convict Willingham was easily refuted and new evidence may very well have established his innocence. He described the Texas Court of Appeals as "upholding convictions even when overwhelming exculpatory evidence came to light."
For example, a presiding judge on the court was later charged with judicial misconduct for "refusing to keep open past five o'clock a clerk's office in order to allow a last-minute petition from a man who was executed later that night." Gov. George Bush pardoned people he believed were incarcerated wrongfully, even after the Court of Appeals upheld their convictions.
In other words, the court didn't seem predisposed to give Willingham a fair hearing.
Despite the long odds, Dr. Gerald Hurst, an Austin scientist and fire investigator, reviewed Willingham's case pro bono and concluded "no evidence of arson." Other fire investigators reached the same conclusion. Grann writes:
Without having visited the fire scene, Hurst says, it was impossible to pinpoint the cause of the blaze. But, based on the evidence, he had little doubt that it was an accidental fire—one caused most likely by the space heater or faulty electrical wiring. It explained why there had never been a motive for the crime. Hurst concluded that there was no evidence of arson, and that a man who had already lost his three children and spent twelve years in jail was about to be executed based on "junk science." Hurst wrote his report in such a rush that he didn't pause to fix the typos.
His report was rushed to the Court. However, four days before Willingham's scheduled execution, his attorney told Willingham that the Texas Court of Appeals and Gov. Perry did not delay the execution. The process was cloaked in secrecy, and no explanation was given. Resigned to his fate, Willingham told his parents, "Please don't ever stop fighting to vindicate me." He refused to walk into his execution room, was carried into the room, and killed by lethal injection.
The entire sad story, located here, is worth a read.
Let it be said that Willingham should be no one's hero or poster boy. Before he died, he uttered expletives to his former wife and tried to give her a rude gesture, but his hands were bound. Plus, he admitted that he hit his wife, even when she was pregnant. A man who helped prosecute the case paints a picture of a terribly flawed man. One he claims could not have been innocent.
Yet, the question remains. Did he set that fire?
In 2009, Steve Mills of the Chicago Tribune investigated the case and believed that the fire was accidental, after all. He concluded: "Over the past five years, the Willingham case has been reviewed by nine of the nation's top fire scientists—first for the Tribune, then for the Innocence Project, and now for the commission. All concluded that the original investigators relied on outdated theories and folklore to justify the determination of arson. The only other evidence of significance against Willingham was twice recanted testimonyby another inmate who testified that Willingham had confessed to him. Jailhouse snitches are viewed with skepticism in the justice system, so much so that some jurisdictions have restrictions against their use."
But Willingham's is more than a tragic story of justice denied. Rather, it's a ghost that could haunt Gov. Perry's Presidential aspirations, especially as voters understand the extent of his role in what very well could be the first execution of an innocent man in modern American history.
First, he denied the stay of execution. Gov. Perry's denial of Willingham's petitions can be understood – and forgiven – if he had carefully reviewed the post-execution evidence relating to the mistakes that had undoubtedly been made in the case. However, in response to allegations that an innocent man had been killed, Gov. Perry responded, "He was a wife beater." A Perry spokesperson said the Governor was aware of a "claim of a reinterpretation of (the) arson testimony," but Perry maligned the investigators by calling them "latter-day supposed experts." He also suggested they were aligned with death penalty opponents. Mills, however, disputes this claim by pointing out that "the nine scientists and investigators involved, all of whom have found the original investigation flawed, have worked for both defense lawyers and prosecutors, as well as for attorneys in civil litigation. All are considered among the field's leaders. Some are viewed as prosecution-oriented."
Second, he pressured the commission investigating the Willingham case to cease its investigation. In 2005, the Texas state legislature created the Texas Forensic Science Commission to review forensic complaints, and the Willingham case was among the panel's first. Samuel Bassett, an attorney from Austin, was the chair of the Commission at the time and claims that Gov. Perry's top legal advisors were unhappy with the course of their investigation. Not only did they call the investigation a "waste of money" they also pressured the commission to drop the matter entirely.
Third, Gov. Perry replaced three members of the commission immediately before damning testimony was heard. In spite of the Governor's wishes, Bassett's commission hired Craig Beyler of Hughes Associates to analyze the Willingham case. His report contained scathing criticism of the fire investigation, and was further corroboration of the initial investigation glaring problems. According to the L.A. Times, Beyler was scheduled to discuss the case in Dallas. However, a mere three days before his scheduled appearance, Gov. Perry replaced Bassett and two other commission members with new hand-selected replacements. John Bradley, the newly appointed chairman, immediately canceled the meeting with Beyler.
Conclusion:
Most Republicans believe the death penalty is a terrible but necessary deterrent to crime, representing the ultimate justice that can be meted out on earth. Pro-life advocates ought to be especially eager to make sure the death penalty occurs only when it is abundantly justified. Because when the very processes meant to safeguard the innocent are carelessly or indifferently administered, it's an inexcusable affront to the very life we esteem.
Rick Perry survived this controversy in Texas, and was re-elected in spite of the furor surrounding his decision.
Whether America will be as forgiving is a different question altogether.