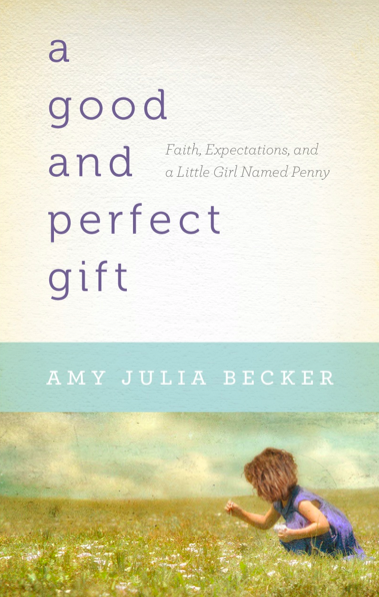 Welcome to our SixSeeds Summer Beach Read Giveaway!
We're giving away books of our SixSeeds team members — and you won't believe how many great authors we have on our Faith and Family Channel!
Here's a description of Amy Julia Becker's book, A Good and Perfect Gift:
A GOOD AND PERFECT GIFT: Faith, Expectations and a Little Girl Named Penny (Bethany House) is a spiritual memoir that chronicles Amy Julia Becker's journey through her daughter Penny's first years of life. Top of her class at Princeton, Amy Julia Becker always imagined that her children would turn out just like her. So when her daughter Penny entered the world with Down syndrome, Becker had to rethink everything.

Beyond tackling the day-to-day whirlwind of doctor visits, child development experts, insulting comments from well-meaning friends and even her own prejudices, Becker comes face to face with terrifying emotions. Worry that Penny would die early or that she wouldn't be able to live on her own. Sorrow over the thought that Penny might not know deep love from another person. And her darkest fear, that Becker herself wouldn't know how to love her daughter.

But love—love from Penny, love from her husband, love from friends, and love from God—finds a way to pick Becker up out of her fear and into faith. Instead of being a parent crippled by control and expectations, she finds freedom and joy in loving Penny and watching her thrive in who she was perfectly created to be.
BOOK GIVEAWAY Leave a comment for a chance to win A Good and Perfect Gift
On July 20th, we will pick a name in a random drawing from all eligible entries received and send you an email notification.  Limit one (1) entry per person; NO PURCHASE NECESSARY TO ENTER OR WIN. Open only to legal residents of the 50 United States and Washington D.C. who are 18 or older as of date of entry.