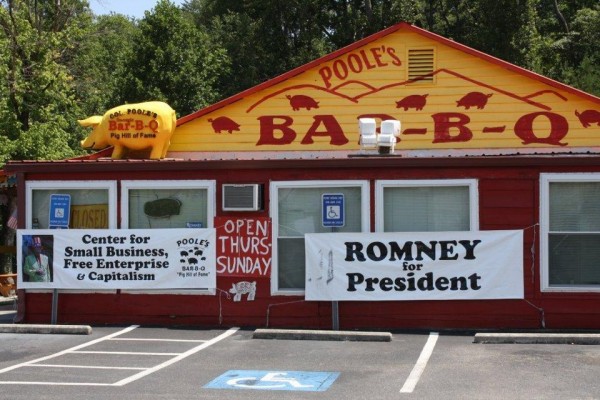 "If you've got a business, you didn't build that," President Obama said in a campaign speech Friday.  Successful people didn't become successful on their own, after all, they had help from the government!
Well, apparently, Col. Oscar Poole didn't get that memo.
Anyone else up for a road trip down to Georgia?
(Hat tip to Ryan Boland.)