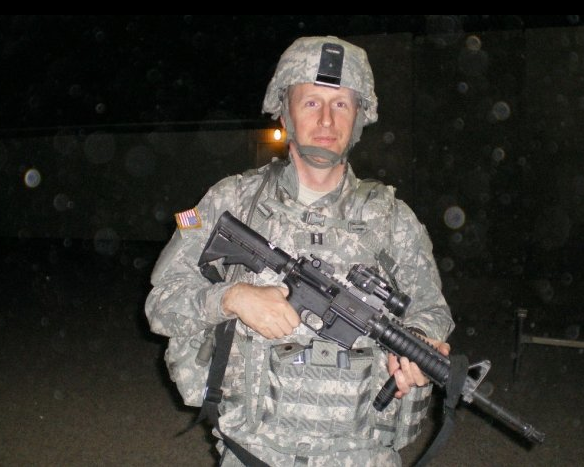 This morning, NRO ran a symposium asking its contributors what they're thankful for culturally or politically even in this disappointing year.  My contribution is below:
 As we begin a twelfth holiday season since September 11, I'm thankful for a nation that has enough fortitude — a culture that cultivates enough courage — to fight our longest war with an all-volunteer force.

Through recessions and recoveries, through victories and setbacks, and even as casualty counts have risen ever higher, our nation has produced every year hundreds of thousands of men and women willing to risk everything rather than sit at home and enjoy the fruits of the most prosperous nation in world history.

Our culture has many problems, but we still value courage, and we still raise enough courageous young people to carry on the legacy of valor that has defined and shaped our nation. And for that, I am exceedingly grateful.
On a more personal note, today represents the five year anniversary of the Thanksgiving morning when I landed at Forward Operating Base Caldwell in Iraq to begin my service with 2d Squadron, 3d Armored Cavalry Regiment.  It is also Naomi's fifth birthday.  She was born in a tiny village near Durame, Ethiopia, the very day I left Kuwait and entered Iraq.  We did not know her yet — of course — and indeed did not even make the final decision to adopt until I returned home from my deployment, but God was knitting together our family even as my mind and heart was focused on the terrible reality of war.
November 22nd, in other words, is a very special day, the day I gained a daughter — and the day I gained a band of brothers.