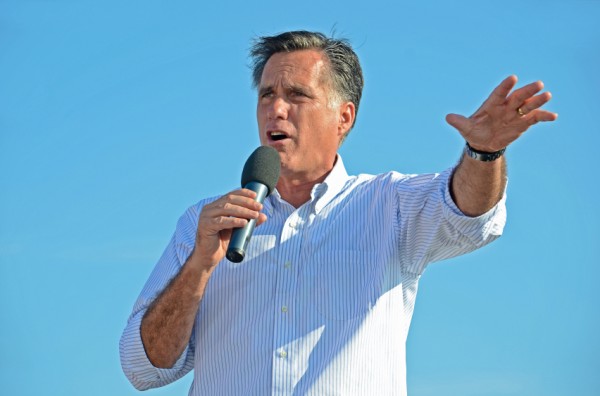 Let me begin by saying that I think that Mitt made the right decision not to run for president. Let me follow that with saying that I'm more disappointed than I thought I'd be.
As some readers may recall, I've long supported Mitt. My wife and I formed "Evangelicals for Mitt" all the way back in 2006, well before his first run for president. We weren't a PAC. We were never paid a dime by the campaign. Yet we worked long and hard — volunteering countless hours — to try to elect Mitt Romney.
Why?
When I look for presidential candidates to support, I'm not looking simply for a person with the right collection of ideas. While there are certainly ideological litmus tests (I will not, for example, support pro-abortion candidates, and any candidate I support must demonstrate respect for constitutional liberties and implacable resolve in defending our nation), I don't spend much time looking for the greatest degree of ideological purity. After all, a president doesn't take office and impose his will, he has to take office and lead. He must be able to inspire, to negotiate, and to manage. He must be decisive when decisiveness is required. He must be open to new information, and he has to be able to respond quickly to unanticipated challenges. He often needs to compromise — with members of his party and with members of the opposing party. Simply reciting a person's policy positions tells us little about their ability to lead.
And I thought Mitt would have led our nation well. At every stage in his career, he'd led well — and with integrity. And while I didn't agree with all the choices he'd made, I respected the way he made them. I appreciated that in an era of relentless media pressure to move left, during the course of his life he moved to the right, and with conviction.
The REAL Mitt Romney: What Neighbors and Friends Said about Him
Mitt Romney is a good man. Over the last eight years, my wife, Nancy, and I have had the privilege of getting to know Mitt and Ann, and when I deployed to Iraq they reached out to Nancy in meaningful ways — always indicating that they were thinking of me and praying for me. They hosted her at their home in Utah one weekend while I was gone, giving a struggling mom a much-needed weekend of rest. But those are minor stories compared to the myriad ways that Mitt and Ann support others — taking time from career and campaigns to serve those in need. It greatly distressed me that his campaign couldn't bring itself to tell some of these stories until well after Republicans and Democrats had spent hundreds of millions of dollars mis-branding him as the second coming of Gordon Gekko.
But that is all in the past. For now, he has spared himself and his family a primary process that could well be more bruising than in 2012, he has preserved his ability to serve the potential Republican 2016 victor in the manner most helpful to the country, and — by making this announcement early — he has given his legions of loyal former staffers the liberty to choose to serve different candidates in time for their talents to make a difference.
While the 2016 race will be extraordinarily challenging, that challenge will pale in comparison to the challenges of governing a nation in the face of long-term economic stagnation and uncertainty, resurgent jihadism, re-emerging great-power conflicts, and profound domestic division. If we have a new conservative president, he or she will need help, and I know that Mitt Romney will be happy to serve. And he will serve well.
A chapter has ended, and a new chapter begins. It will be fascinating to see what happens next.
This article first appeared on National Review.
Read about David's time in Iraq — and how the Romneys helped the family while he was gone — here: