Can real estate billionaire Donald Trump unite the Republican party against presumptive Democratic nominee Hillary Clinton this fall?  The #NeverTrump and the #NeverHillary contingencies are in overdrive, fighting on social media and around water coolers all across America.  Here's the ever-developing list of people who have said they will not, as Chris Cillizza wrote, "bend the knee to Trumpism."
1.  Paul Ryan
What Ryan believes is that the ideas and rhetoric being put forward by Donald Trump and, to a lesser extent, Ted Cruz, are anathema to his vision of what the Republican Party can and needs to be. Ryan thinks those ideas might not only cost the GOP an election but could set the party back a generation (or generations) with voters. …
2.  George W. Bush
IJR reports:
"The Bushes were never Trump's cup of tea," said Roger Stone, a longtime confidant and former adviser to Trump.
3. George Herbert Walker Bush
IJR reports:
For the first time since his own presidency, George H.W. Bush is planning to stay silent in the race for the Oval Office — and the younger former president Bush plans to stay silent as well.

Bush 41, who enthusiastically endorsed every Republican nominee for the past five election cycles, will stay out of the campaign process this time. He does not have plans to endorse presumptive GOP nominee Donald Trump, spokesman Jim McGrath told The Texas Tribune.
4.  National Review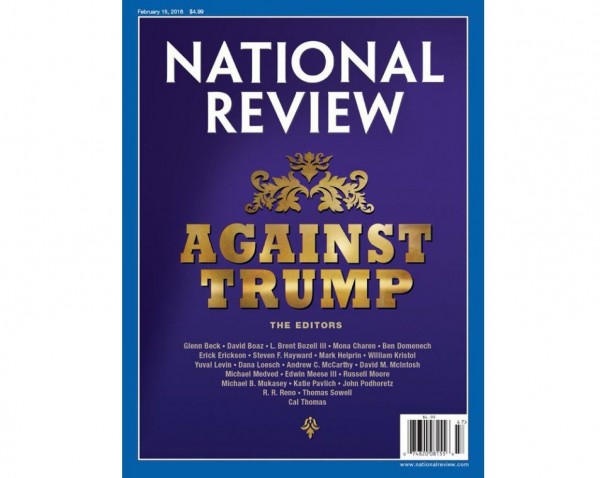 William F. Buckley Jr. founded National Review magazine in 1955, and it is still THE conservative magazine of record.  It has the largest circulation and measurable influence for conservative news, commentary, and opinion. Yet, they have uniformly come out against Trump. Staff writer David French wrote:
The party of Lincoln is in ruins. A minority of its primary voters have torched its founders' legacy by voting for a man who combines old-school Democratic ideology, a bizarre form of hyper-violent isolationism, fringe conspiracy theories, and serial lies with an enthusiastic flock of online racists to create perhaps the most toxic electoral coalition since George Wallace. Then — to add insult to injury — multiple GOP leaders bulldozed the ashes by issuing nauseating calls for unity.
5.  George Will
In the Washington Post, George Will wrote when Trump becomes the nominee that conservatives "help him lose 50 states – condign punishment for his comprehensive disdain for conservative essentials, including the manners and grace that should lubricate the nation's civic life."
6.  Thomas Sowell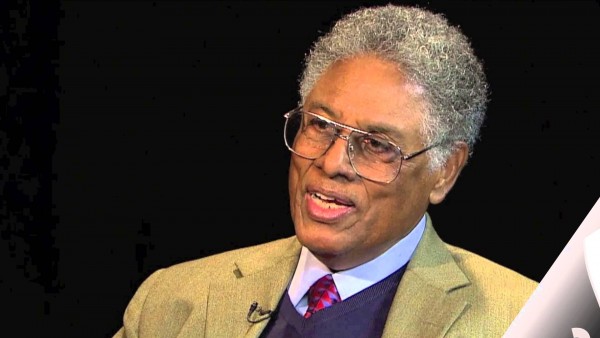 This conservative icon wrote, "Trump's candidacy could be not only a current political setback for Republicans, but an enduring affliction in future elections."
7. Bill Kristol
WND reports:
Kristol told CNN, "I just don't think [Trump] has the character to be president of the United States. It's beyond any particular issue I disagree with him on, or who he picks as VP or something," and he said he was looking for an independent candidate like Sasse.
8.  Mark Levin
This talk radio personality said, "I am not voting for Donald Trump. Period" and "count me as never Trump."
9.  Mitt Romney
After making a very pointed speech to Americans warning them of supporting Trump, Romney announced that he won't attend the Republican National Convention with Trump as the nominee.
10. Ben Sasse
This Senator wrote on Facebook: "With Clinton and Trump, the fix is in. Heads, they win; tails, you lose. Why are we confined to these two terrible options? This is America. If both choices stink, we reject them and go bigger. That's what we do."