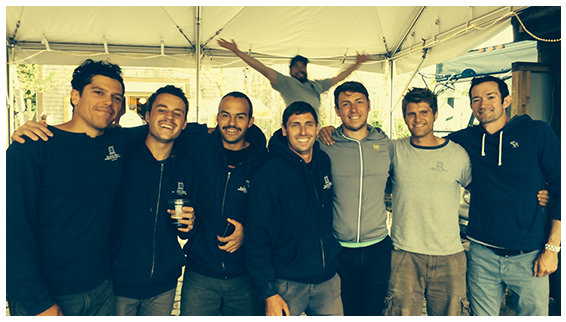 Sometimes, entrepreneurs impress with their ingenious ways to attract business. This is the case with a Nantucket window washing company placed an advertisement under the door of a new business in Winchester. Let me just say that there's no window washing service in Tennessee that would reach out to customers in quite this way. As my friend Tim put it:
"Boston: where even the window cleaners are ultra-literate geniuses."
Check out this clever ad — with a photo of the window washing crew below — from Nantucket's Jonathan Miles Window Cleaners.
Below, a scanned copy of the ad, courtesy of Sword & Spoon Group's Lindsey Flood: