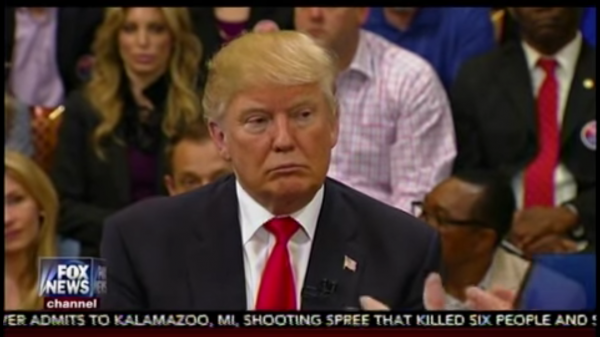 On Sean Hannity last night, Donald Trump made a statement that will probably impress any red-blooded American who appreciates justice.
He said that he'd prosecute Hillary Clinton for her illegal use of a private email server for confidential correspondence.
"You have no choice. In fairness, you have to look into that. She seems to be guilty," he said. "But you know what, I wouldn't even say that. But certainly, it has to be looked at. If a Republican wins, if I'm winning, certainly you will look at that as being fair to anyone else. So unfair to the people that have been prosecuted over the years for doing much less than she did."
Whether you like Trump or not, this is the kind of thing that will win votes.
Watch the exchange below:
If you love this nation, like America the Beautiful on Facebook: