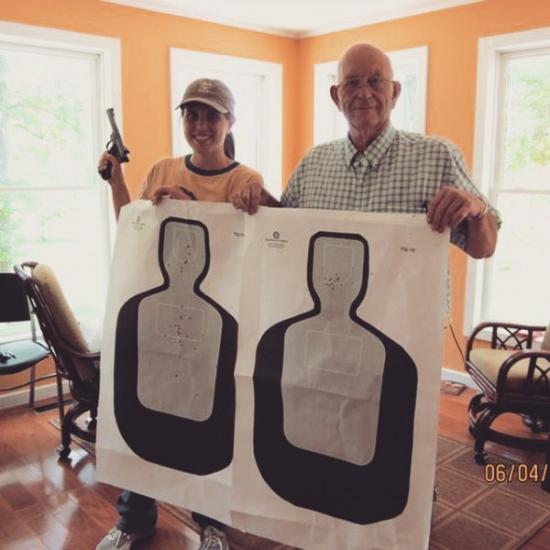 In 7th grade, my school replaced all science classes for an entire semester with Hunter's Safety.
"In Henry County, Tennessee, it's more important for you kids to learn about guns than science," my teacher explained. "Since everyone has so many guns in their homes."
Growing up in the south, you're around guns more perhaps than people in other areas of the country. We shot off the porch at Coke cans, 2 liter bottles, and water melons… but I never carried a weapon out in public, even when I was old enough to do so legally.
After I got married and had kids, I realized that my husband was frequently away on business. That's when I went with my dad to my old church to take my Tennessee carry permit class. However, I didn't follow up on the next stages. Instead of going to the DMV and filling out the form, I let my class "expire."
Something didn't feel write about it. Even though I knew I had the right to carry a weapon, I didn't feel comfortable doing it. For years, I stayed in this slightly uncomfortable stage — knowing I should be able to protect my family if my husband wasn't around, but not feeling comfortable carrying a gun on my own.
Five things happened to make me change my mind.
Click continue to find the 5 reasons I decided to protect myself.