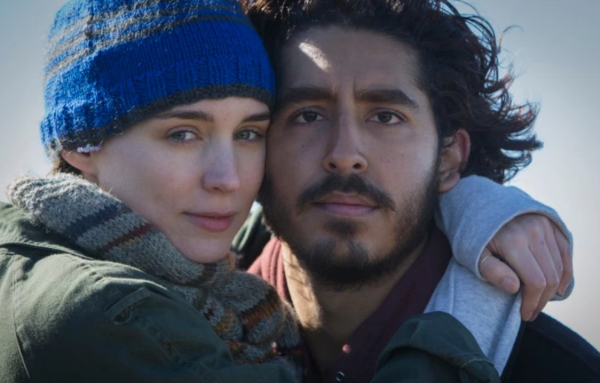 Since adopting a beautiful little girl from Ethiopia five years ago, some rather striking cultural shifts regarding international adoption have occurred.
A few years ago, secular feminist Kathryn Joyce wrote a reprehensible book called The Child Catchers which described adoption horror stories and presented an extremely one-sided perspective about the already complicated process. This book gave liberals all the reason they need to sneer at adoptive families, by saying that white evangelicals were adopting to evangelize the world, to commit "cultural genocide," and to satisfy their White Savior Complex. What is White Savior Complex, you ask? It's what white people who adopt black children apparently have, since they're under the racist impression that black people need saving.
On top of the constant liberal condescension, the rise of the alt right means that international adoption is criticized because white parents are unknowingly "raising the enemy." (Blacks and whites don't naturally co-mingle, they repeatedly say.)
Unsurprisingly, fewer people are adopting. In 2004, there were 22,991 international adoptions. In 2013, only 8,668 international adoptions occurred. Overall, there's been over 60% percent decline. In fact, in 2012, Vladimir Putin closed the doors of Russian orphanages to Americans. Even though over 60,000 Russian children have been adopted by American families during the two decade span before this fiat, Putin used orphans as political pawns by depriving them of loving homes.
Consequently, adoptive families – on top of dealing with the integration challenges, health-related issues, and the psychological effects from young children losing their birth parents – are sometimes faced with a culture that is less than supportive of their family choices.
But a new movie called Lion destroys this anti-adoption non-sense.
In the film, an expedition scrounging for coins goes unimaginably awry for a kid named Saroo who gets lost very far from his home in India. I don't want to spoil the movie for anyone who's not seen it – go see it, if not only because it's been nominated for six Oscars… including Best Picture. In one emotional scene, Nicole Kidman (who portrays adoptive mother Sue Brierley) is in a conversation with her now grown adoptive child.
"I'm sorry you and Dad couldn't have children of your own," he says. To his surprise, his mother reveals that they could biologically reproduce. She, as white as the driven snow, describes a vision of her having two brown skinned children. By adopting, she knew they'd be making the world a better place, because she was saving children in need and at least giving them a shot at life.
Yes, that simple sentiment floored me. It affirmed that American white people who give homes to children in poverty and danger should not be mocked or maligned for admitting that – let's face it – things are pretty good here in the United States. We have full refrigerators, McDonalds on every corner, running water that comes out at precisely the temperature you want, and mattresses you can adjust to just the right firmness. This is not an expression of American snobbery, this is a fact. Likewise, taking this kid off the streets of India (the hunting grounds of sex traffickers) and providing a stable middle class home for him in Australia is a selfless, beautiful act. For happily married couples who want to do something to make the world a better place, adoption might be the most dramatic, effective way to do it. Seeing Kidman's character on the big screen, unapologetically stating the obvious was invigorating, affirming, and devastatingly poignant.
Lion is a stunning film, and not only because it show the adoption process through the eyes of a lost child looking for home. It also examines the very nature of home and how we ultimately yearn for that "home not made with hands." In interviews, Kidman said this movie was a "love letter" to her own adopted kids.
But I see it, after all the cultural backlash, as a love letter to adoptive parents. Or, even more accurately, a love letter to love itself.
Lion has been nominated for the following Academy Awards:
Best Picture
Actor in a Supporting Role, Dev Patel
Actress in a Supporting Role, Nicole Kidman
Cinematography, Lion
Music (Original Score), Lion
Writing (Adapted Screenplay), Lion
Watch the trailer below: