By Dr. Gary W. Moon.
The following is a guest article by Gary Moon, director of the Martin Family Institute and Dallas Willard Center for Spiritual Formation at Westmont College in Santa Barbara, California. He is also distinguished professor of psychology and Christian spirituality at Richmont Graduate University. Moon will be a visiting professor for the Fuller Doctor of Ministry Cohort this summer.
Spiritual formation and spiritual direction are terms that appeared on the radar in evangelical circles about two decades ago and just won't go away. Why is this? How could it be that practices which are as old to Christianity as Jesus' relationship with his apprentices—and even older than that in some other religious traditions—seem as new to Evangelical Christianity as Richard Foster's hiking boots? And why is there so much confusion about these practices and their place in the life of the church?
To start with, spiritual direction contains two words that can be both evocative and confusing. Let's look at those two and a few more.
Spiritual: It doesn't help that the words "heart," will," and "spirit" are often used interchangeably in Scripture. Each is a reference to what Dallas Willard would call the CEO of the person. But it seems that we find a different descriptor in the Bible if the desire is to refer to the centrality (heart), functionality (will), or non-physical (spirit) aspect of our executive center—the part of the person that has the power to initiate, to create, to bring about what did not exist before.[i]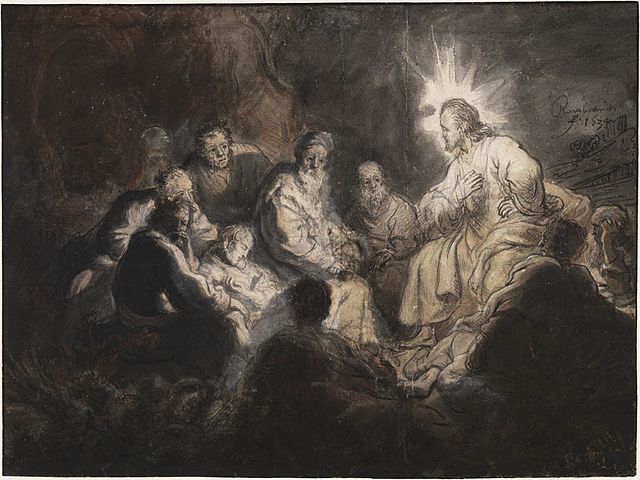 Direction: This word can be even more confusing than "spiritual." Most of the time it is being used there seems to be a mismatch of meaning and connotation. Spiritual directors are often less directive than Carl Rogers (a non-directive psychotherapist famous for saying, "So, how do you feel about that?"). And many seem to be more comfortable if called a spiritual "friend," "companion," "co-walker," or "mid-wife." But, just when you think it is opposite day, you discover there are traditions of spiritual direction where directors do, in fact, direct—and with a high-level of authority.[ii]
Spiritual Formation: If you eat, breathe and grow, two things are happening—which have little to do with either air or burgers. You are receiving an education and your "spirit" is being formed. To be alive is to be formed. Often what is meant by the term "spiritual formation," however, is the intentional process of becoming more aware of and open to the Divine. And, I said "Divine" instead of "God," "Jesus," or the "Trinity," because you have to say "Christian spiritual formation or direction" before you are actually talking about the tradition of Jesus Christ. Christian spiritual formation is the process of transformation of the inmost dimension of the human being (the CEO of the person), in such a way that its natural expression comes to be the actions of Christ done in His power and presence.
Salvation: Oops. I probably should have stopped already, but as John Ortberg underscores, the salvation of our souls is not just about where we "go" when we die. "The word salvation means healing or deliverance at the deepest level of who we are in the care of God through the presence of Jesus. Sooner or later, our world will fall apart. What will matter then is the soul you have constructed."[iii] And this underscores the need for formation and direction along the way.
While these terms may create confusion, the activity to which they refer is at the heart of historic evangelicalism. Christian spiritual direction is the process whereby one Christian helps another to be more aware of the presence and personal communication of God and to grow in intimacy with God and to live out the consequences of that transforming friendship[iv]. Christian spiritual direction brings something to evangelical Christianity that was a vital but often missing component—a focus on the experience of God.
Wesley's quadrilateral was a stroke of genius. We do know God best when each of the four corners is in alignment—scripture, reason, tradition, and experience. Evangelical Christianity has done a marvelous job of developing robust models for the appreciation and use of Scripture and reason. It has done a less than commendable job with the development of an understanding for a pre-Lutheran appreciation for tradition, or offering ways to experience a transforming friendship with the Trinity. This, I believe, is why terms like spiritual direction and spiritual formation appeared in evangelical circles and refuse to go away.
I am delighted that Fuller Theological Seminary is offering a Doctorate of Ministry in Christian Spiritual Direction that will draw from the historic Christian Spirituality (the church of the first three centuries—before it was possible to become a nominal Christian) and two great reformers of Christianity back to the early church—Ignatius of Loyola and Dallas Willard. The hope is that this program will both provide for the training of a new type of spiritual director, and open entire congregations to the wonderfully ambiguous process of Christian Spiritual Formation and Direction and the important work of helping each other experience a transforming friendship with the Trinity.
---
[i] See Renovation of the Heart, p. 29.
[ii] See Spiritual Direction and the Care of Souls, especially the chapter on Orthodox Spiritual Direction.
[iii] Soul Keeping: Caring for the Most Important Part of You.
[iv] Modified from a definition provided in The Practice of Spiritual Direction, in William Barry and William Connolly, 1982.
---
Follow Fuller Seminary on Twitter at @fullerseminary.