For more quick takes, check out Jen's page.
In my 27 years on this planet, I've accumulated a lot of stuff. Some of it has been wonderful, and some of it, a waste of time, money, and space. So I thought I'd share with you all the seven best products I've used on my face, hair or body in the last few years, in the hopes that all my trial and error can be of use to someone!
7.
Cetaphil gentle skin cleanser
It's formulated for sensitive skin, and is suitable for all skin types. It also only costs about 12 dollars for a 3 month supply. Awesome.
6.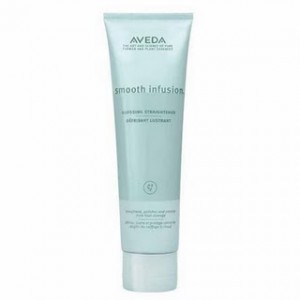 Aveda Smooth Infusion glossing straightener
I love Aveda hair products, and while I don't use as many as I used to (oh budgets, how I loathe thee), I still use this one every time I wash my hair.
It is a straightening balm for hair that is wavy or frizz-prone. One little tiny, pea sized amount is more than enough for all my hair. It's a bit pricey (about 20 dollars per tube) but I use it maybe four times a week and I've had the same tube for almost a year. It doesn't weigh down my fine hair like other straightening products have done in the past. It also smells really good.
5.
Mary Kay oil-free eye makeup remover.
I LOVE this stuff. It's very gentle on your skin, and has saline solution in it, so it is safe to use with contacts in. It also has a lash conditioner, and it's the top rated eye makeup remover under 15$ in the world!
Before I stopped selling MK, I ordered like 6 of these because it is my favorite MK product.
4.
Cover Girl lash blast fusion mascara
It's a lengthening and thickening mascara. I've been using it for about two years and I've never had a problem with it clumping. I love this stuff. Best part? 8$ per tube. Win. I usually have to replace mine about every 2-3 months, otherwise it gets f-u-n-k-y.
3.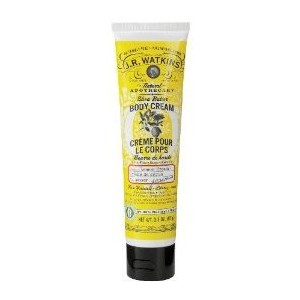 JR Watkins Lemon Cream Body Lotion/Cream
It smells like a lemon vanilla cookie. Do I need to even write anything else about it?
I have a 1 oz. travel size I keep in the diaper bag, which I got at Cracker Barrel of all places. It's the best hand lotion I've used in recent memory. And it smells like a lemon cookie. Yum.
2.
NARS blush in Orgasm.
Yeah, the name is a bit, well, weird. But the color is wonderful. I've heard that it looks beautiful on a wide range of skin tones, but I can only speak for myself and my pale, peaches and cream complexion. It's great! Very subtle, but gives a nice glow.
It's expensive (27$ at Sephora, I think it's also available on Amazon). But, I bought mine a few months before my wedding to use as wedding makeup (since I was doing my own). I still have, and use, the same one, 2.5 years later. It will probably last me another year or so.
I have it in cream form as well (it came as part of a gift set), and I like them equally well. The cream is nice in the winter, when my skin is extra dry. The powder is good all the time, though. Since it is such quality pigment in the powder, I only have to use a small amount each time, which makes it lasts a lot longer.
1.
Fresh Sugar Rose lip treatment
I bought this last winter in utter desperation. My lips were so cracked and chapped, it was gross. I wanted something that was like a chap-stick, but not so heavy and goopy.
Of the hundreds (literally) of lip products I have tried, this is my favorite one. It wins because it has all of the characteristics of a great lip balm, plus the color of a lip gloss.
It goes on like a lip balm, and moisturizes even the most dry chapped lips, plus it has SPF 15. It also has a really pretty light pink/rose tint to it. Not as deep as lip stick, the color is more like a gloss.
Even though I have between 10-15 lip products (glosses and lipsticks), this is one I reach for the most. I could probably get by with only this one, that's how much I love it.
They also make one that is non-tinted, and one that has a plum tint.
It too, is somewhat pricey (22$ at Sephora). Though, considering that it lasts for a year or so, and serves the function of both a lip balm and gloss, I think it's worth the price. I will probably ask for a new one for Christmas.
I'm always looking for new products to try, so I'd love to know what your favorites are!
PS. I don't get anything for talking these up. I just like them.