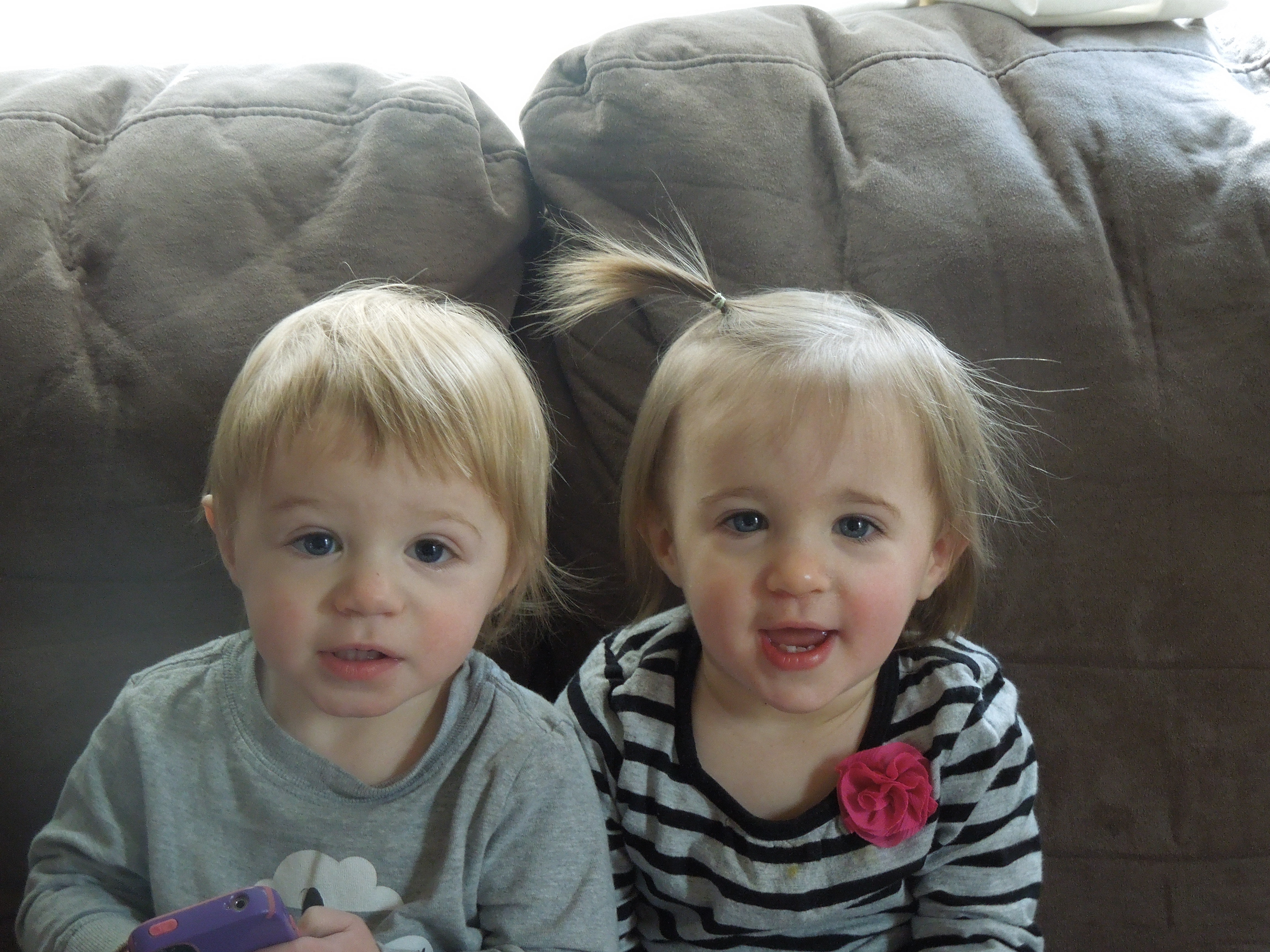 As I said in Maggie's capsule wardrobe post, she has a lot of opinions about her clothes. So many opinions. Blissfully, Mary Cate and Charlie do not have opinions about their clothes, so I get to dress them however I want. Ah, the perks of parenting toddlers. Perk? Maybe that's the only one.
As I also mentioned in Maggie's post, we get most of our kids clothing either second hand or deeply discounted.
Our favorite places for second hand clothing are ThredUp, and we've recently tried Moxie Jean. Good stuff.
Charlie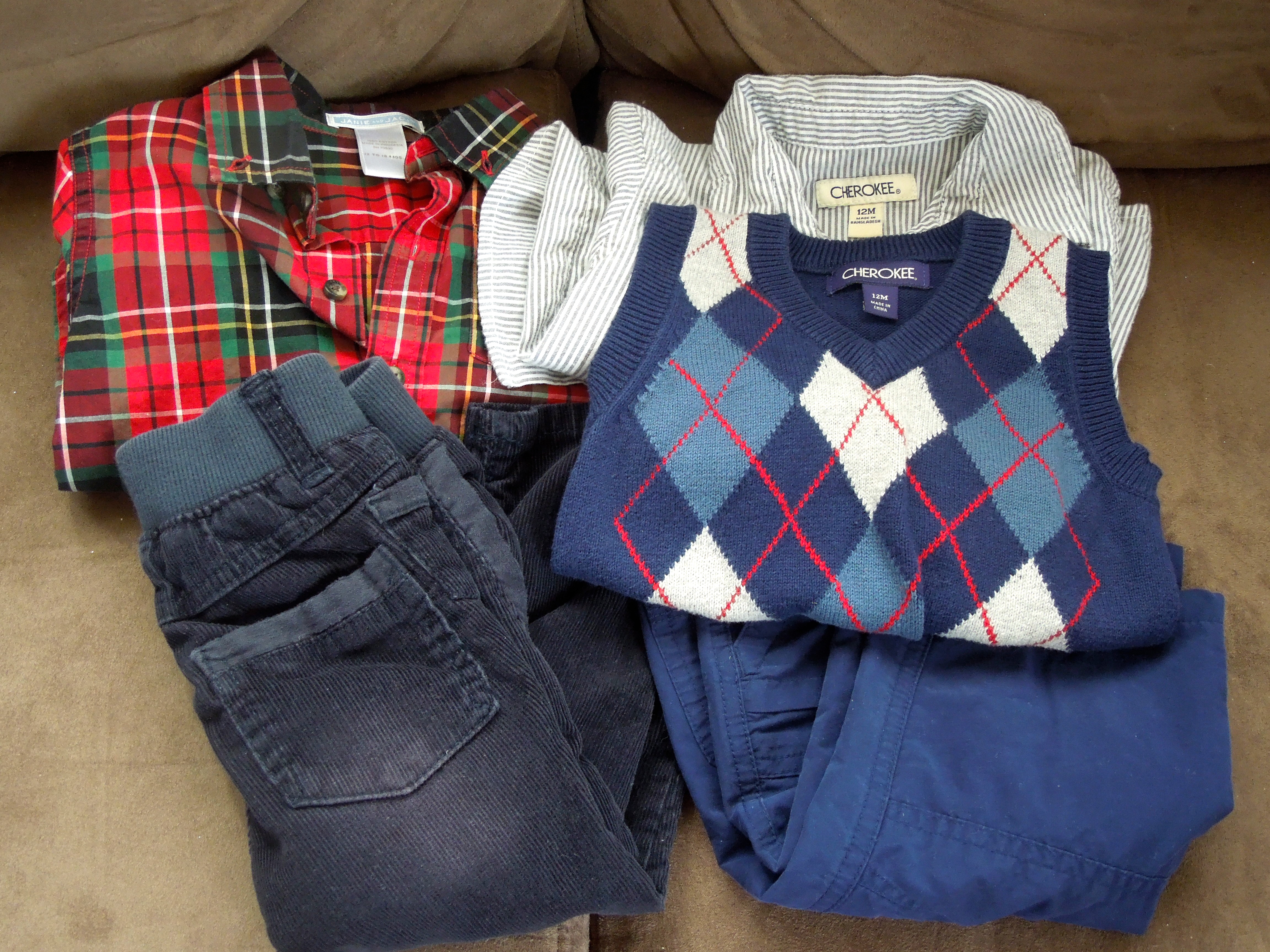 These are Charlie's church clothes. For colder weather he wears cords and sweater vests a lot. I like argyle sweater vests for little boys. And red corduroy overalls.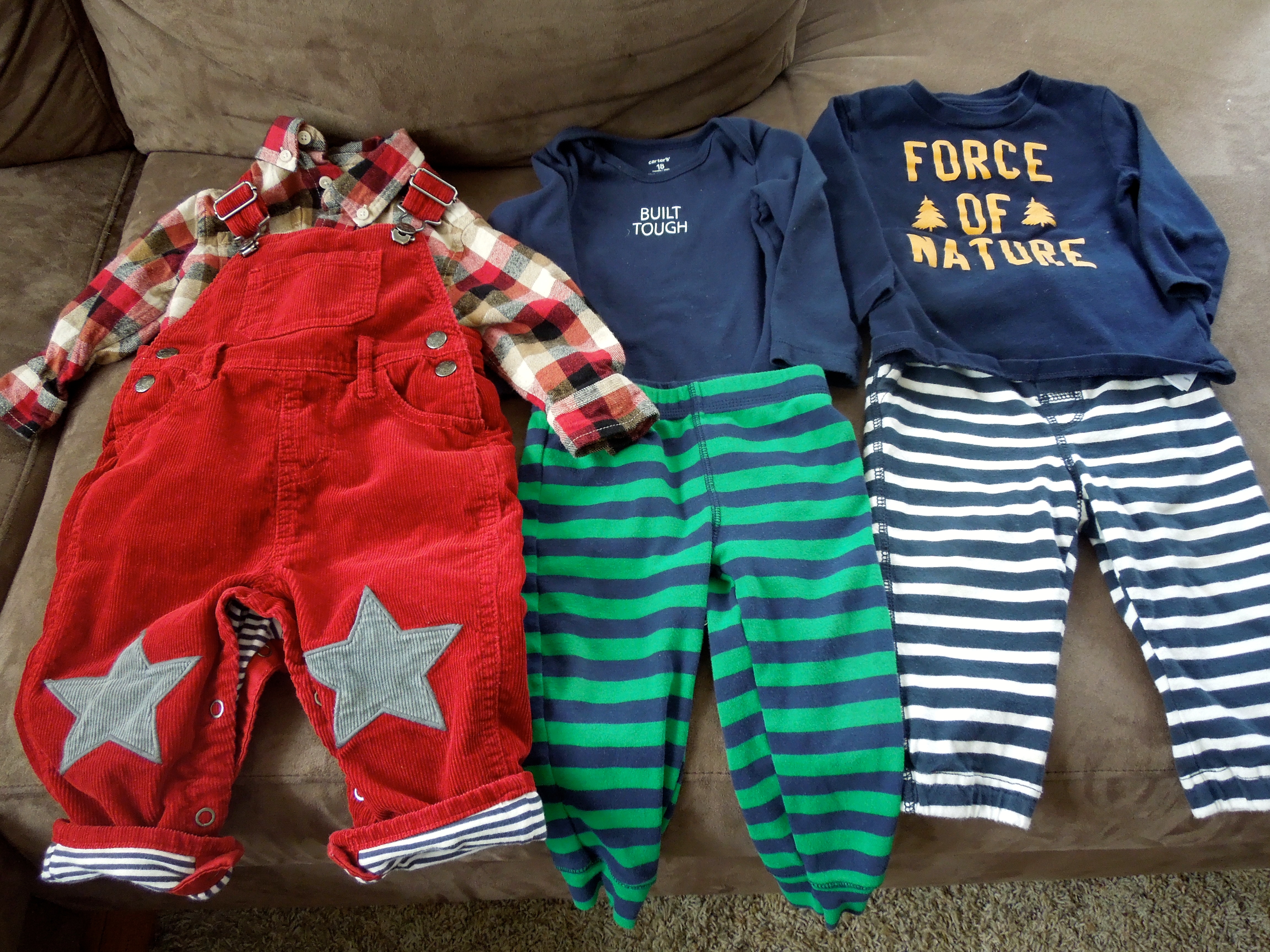 Adorable overalls from Baby Boden. Lumberjack flannel by Gymboree.
Most of Charlie's shirts are from Gymboree, Gap and Old Navy.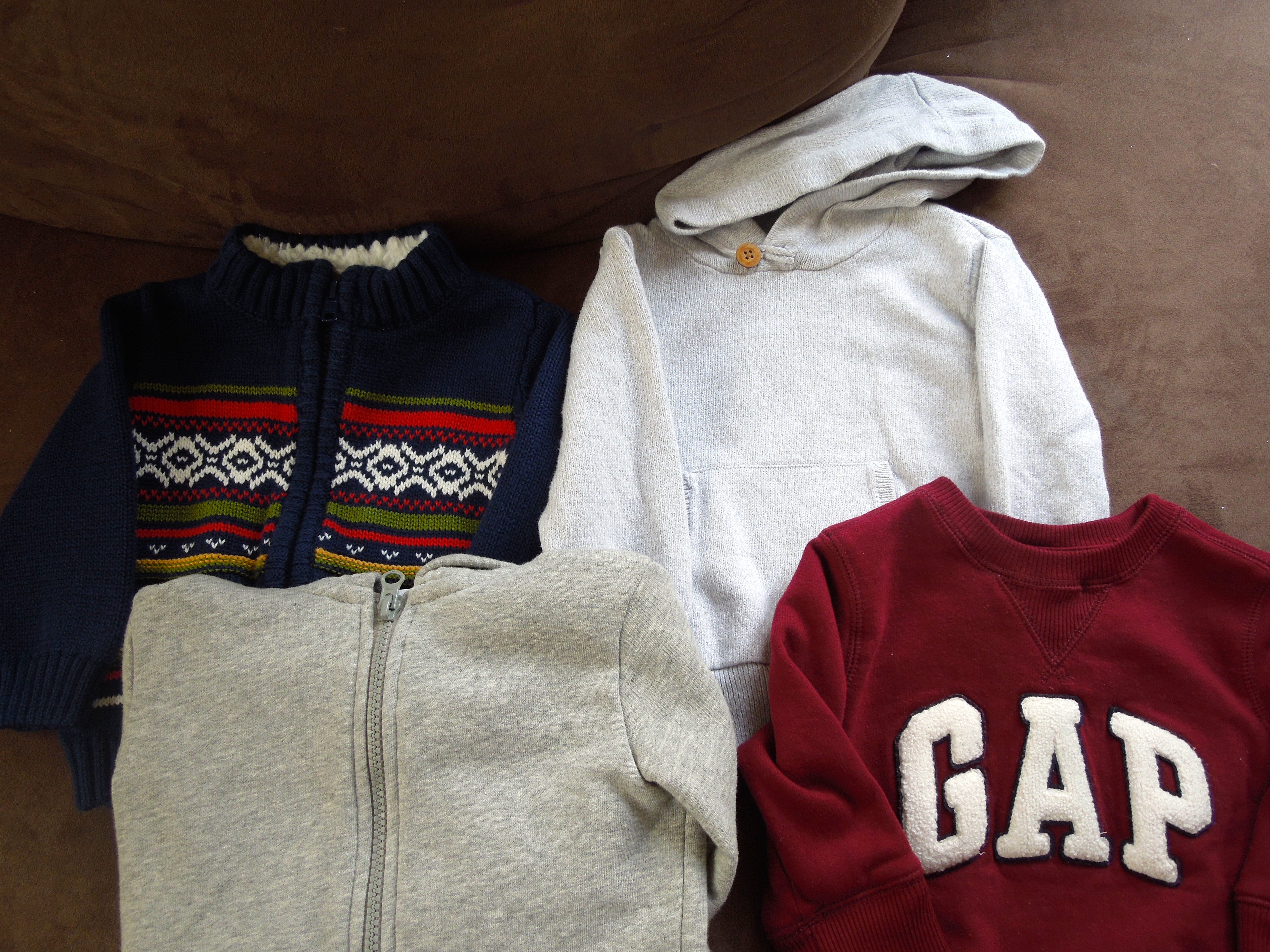 Charlie is not a big fan of hoods of any kind, so we do a lot of zip-ups and crew necks for sweaters and sweatshirts. All of the kids have Gap sweatshirts because they are really durable and super soft. The lone hooded sweater is Cherokee by Target.
For pants, Charlie wears sweat pants almost exclusively.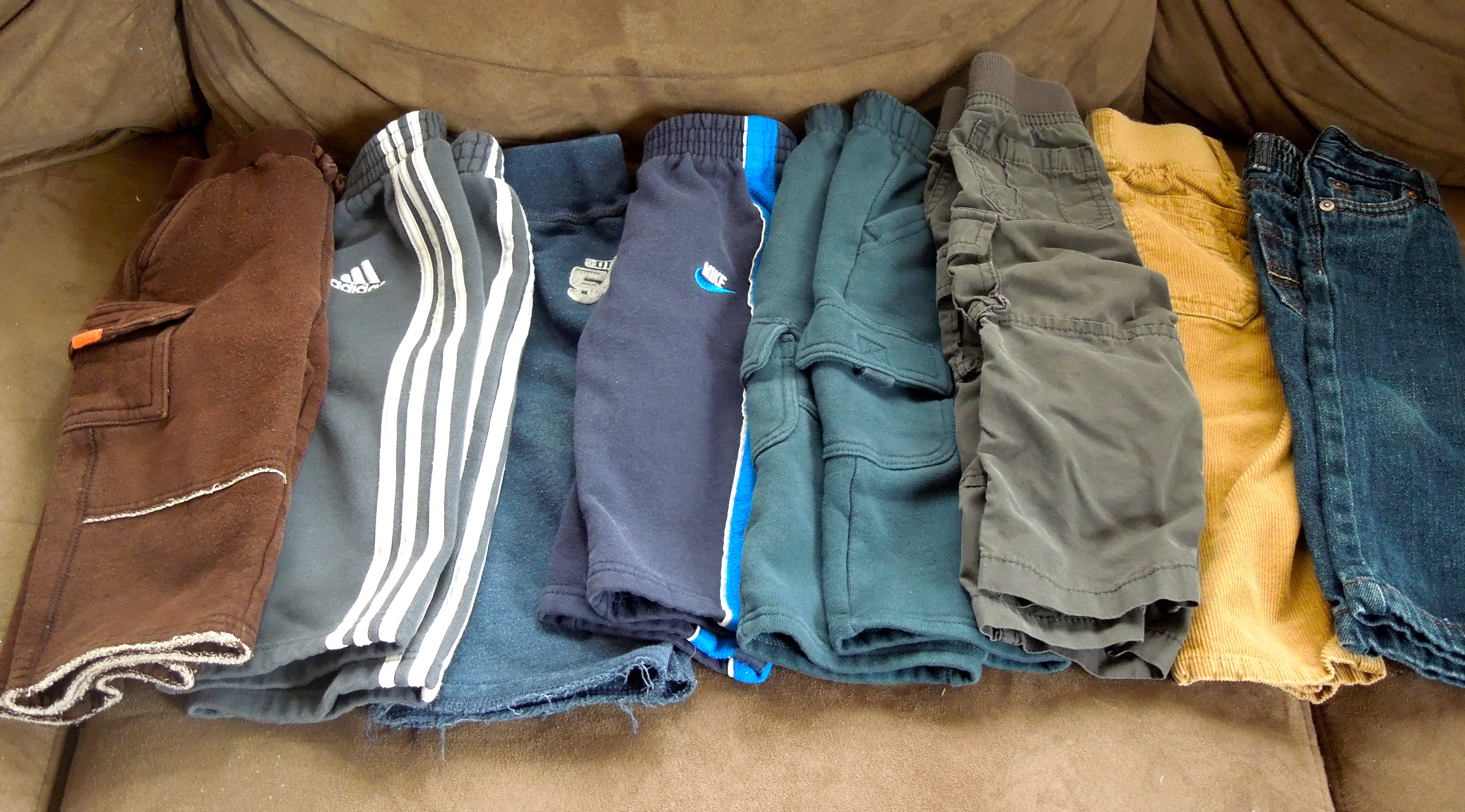 5 pairs of sweats, one jeans, one cords, and one cargo. All of the sweats are either hand me downs or from Goodwill. I love the cords from Gymboree and jeans are Gap via ThredUp.
And that's basically it for boys clothes. Charlie has a pair of robeez that are seriously amazing and a pair of sneakers from Target.
Mary Cate
Just about all of MC's clothes previously belonged to Maggie. Such is the lot of little sisters.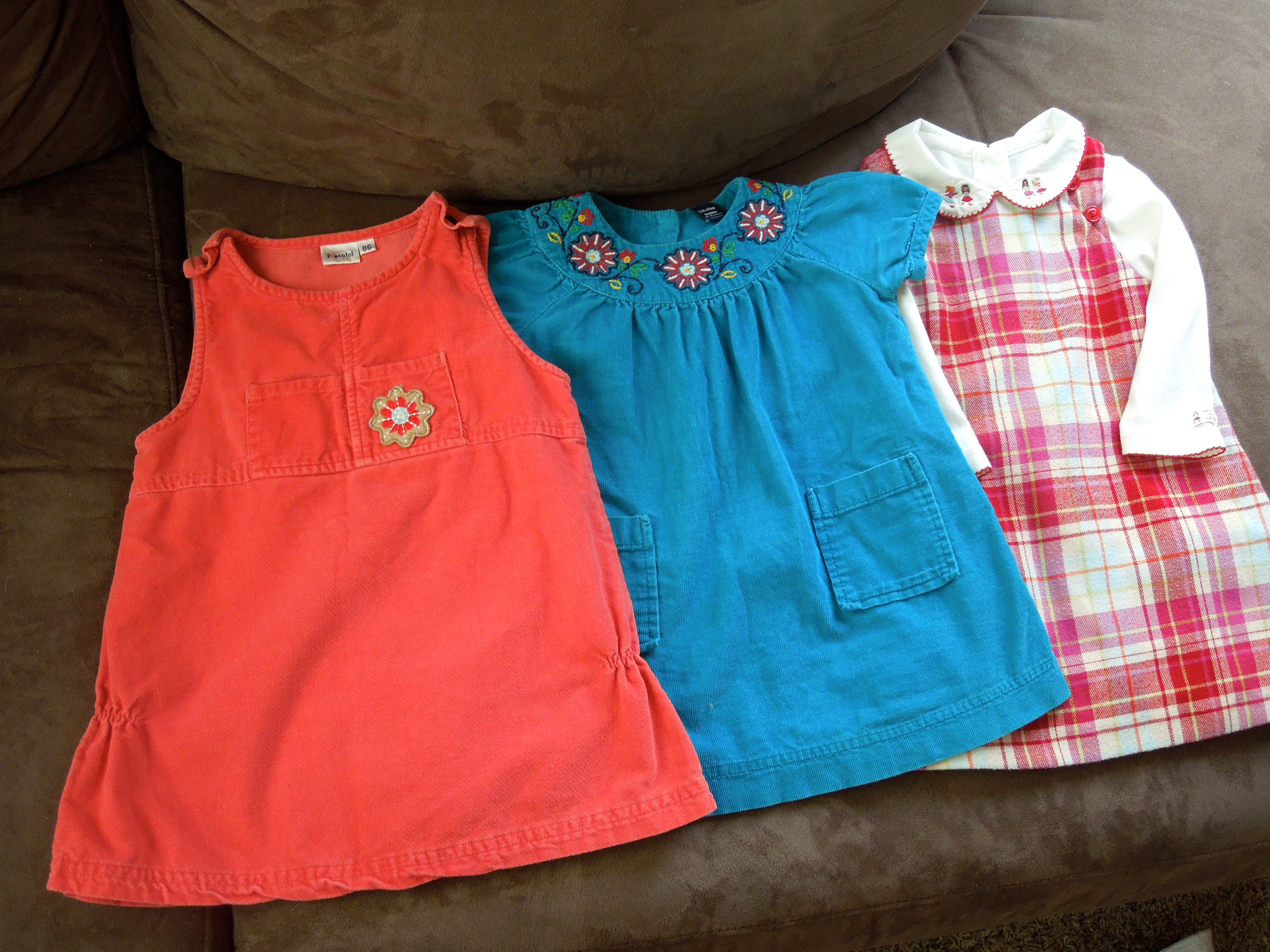 Starting with church clothes, and I just love jumpers. The gorgeous plaid one on the right is from Janie and Jack. Gap also makes the most adorable dresses for little girls.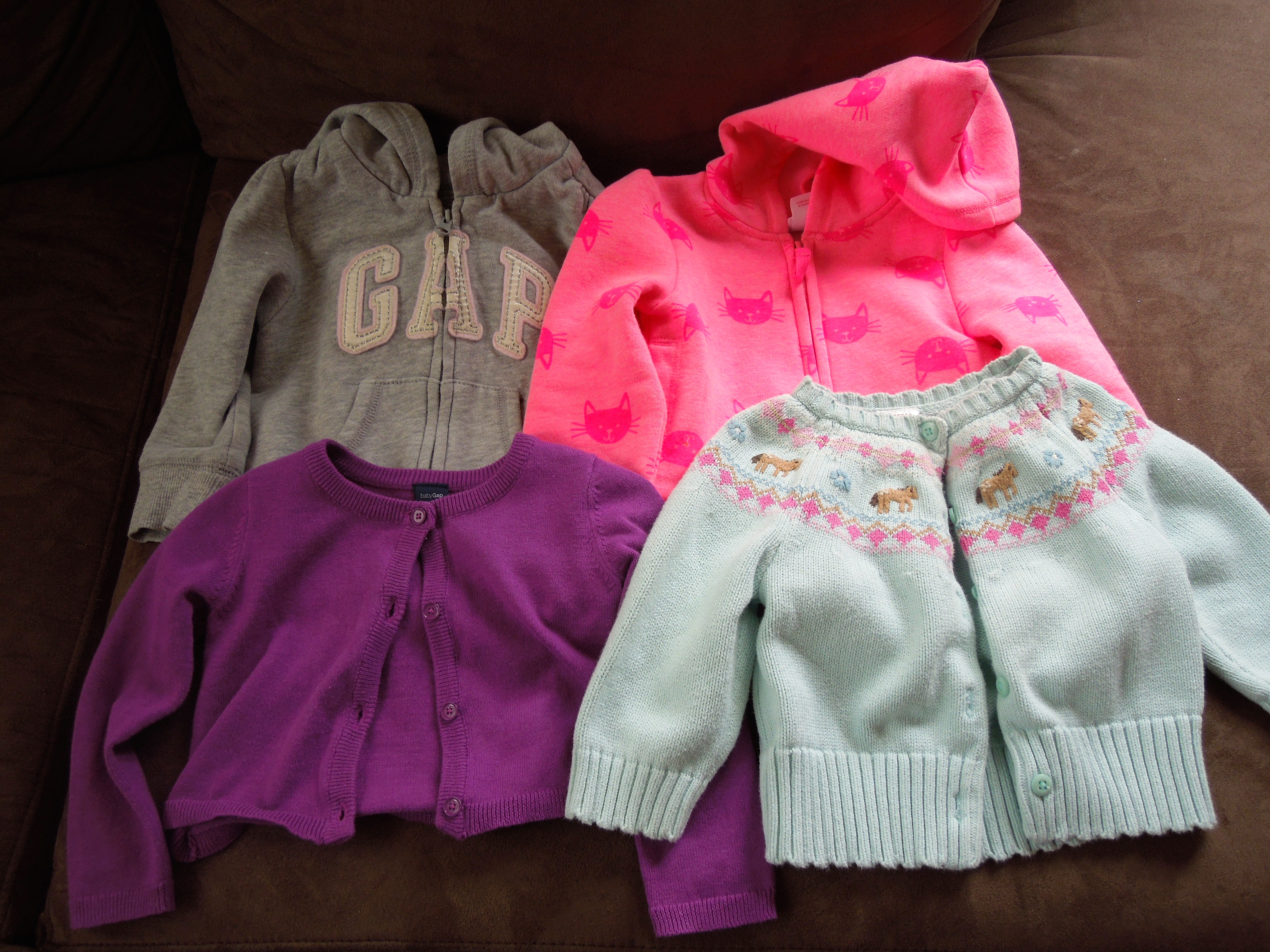 Like I said, we all have Gap sweatshirts. For sweaters, Gymboree also makes these great cotton blend sweaters which are warm but not itchy. Isn't that horsey sweater so cute?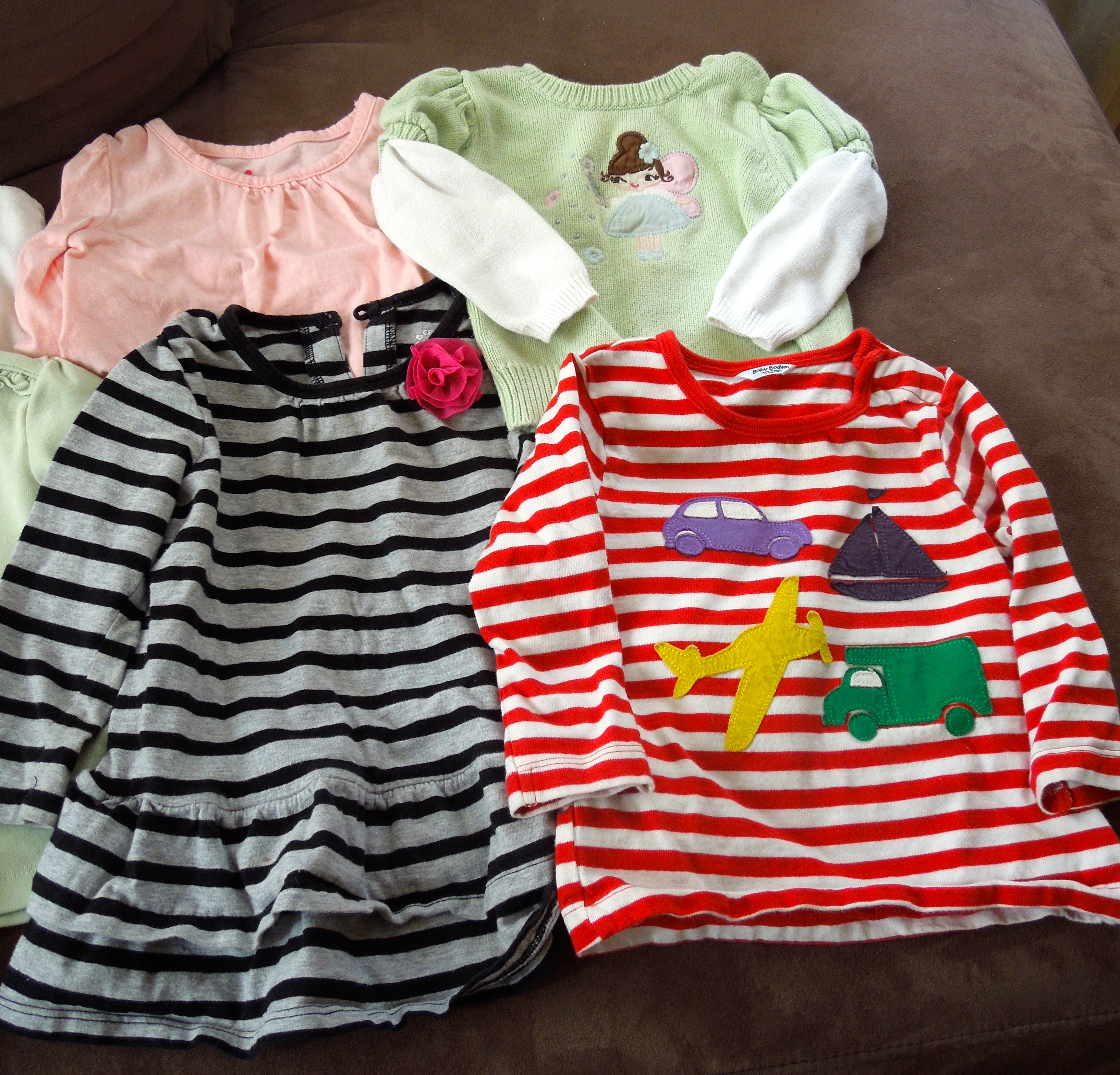 I like stripes, so MC wears a lot of stripes. Recently I've discovered Baby Boden, a delightful British brand, after being gifted some adorable outfits for the babies. The red stripe shirt above is Boden. We have a lot of Carter's, Gymboree and Gap in this batch.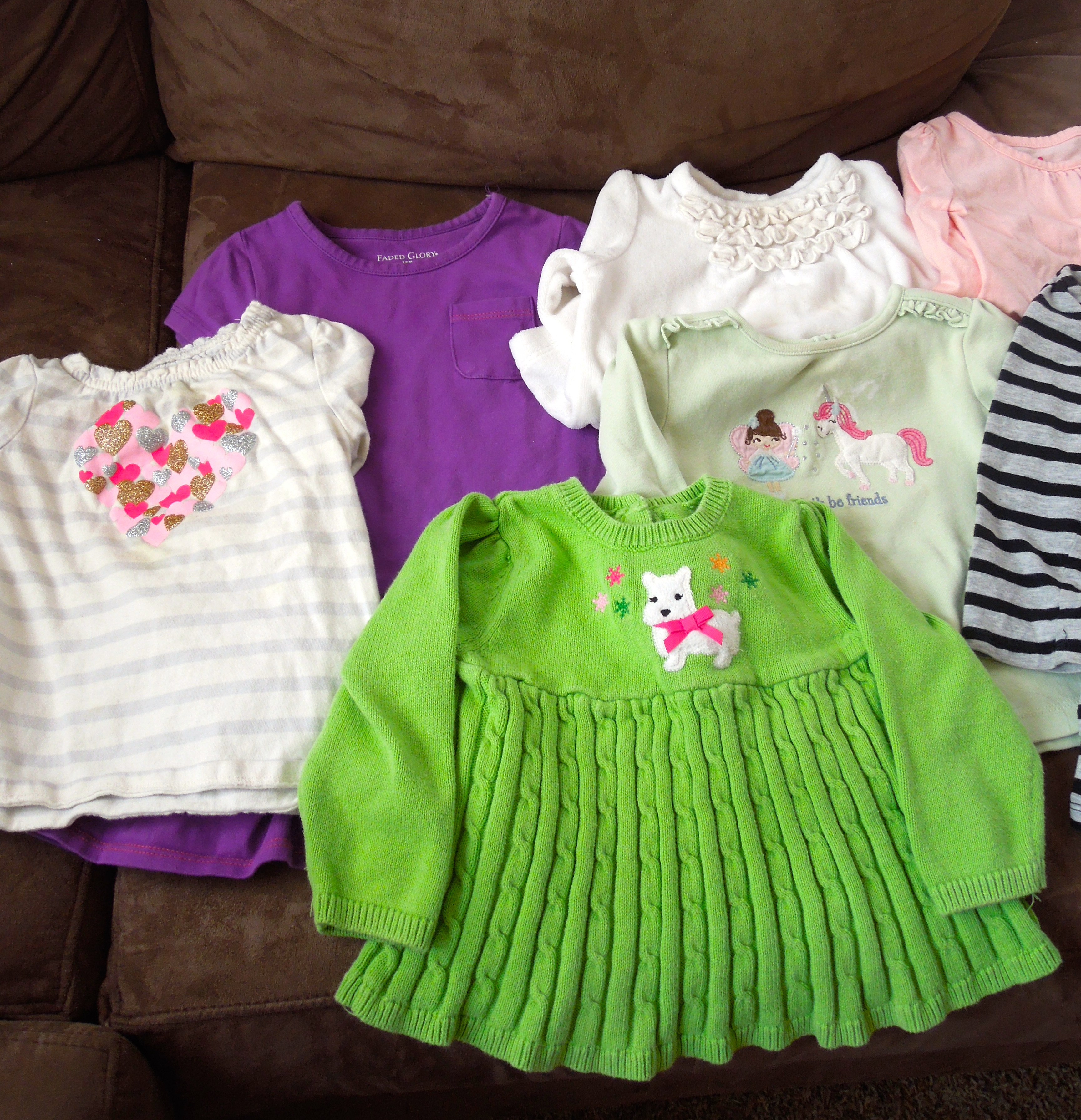 That green puppy sweater. Am I right? So stinking cute.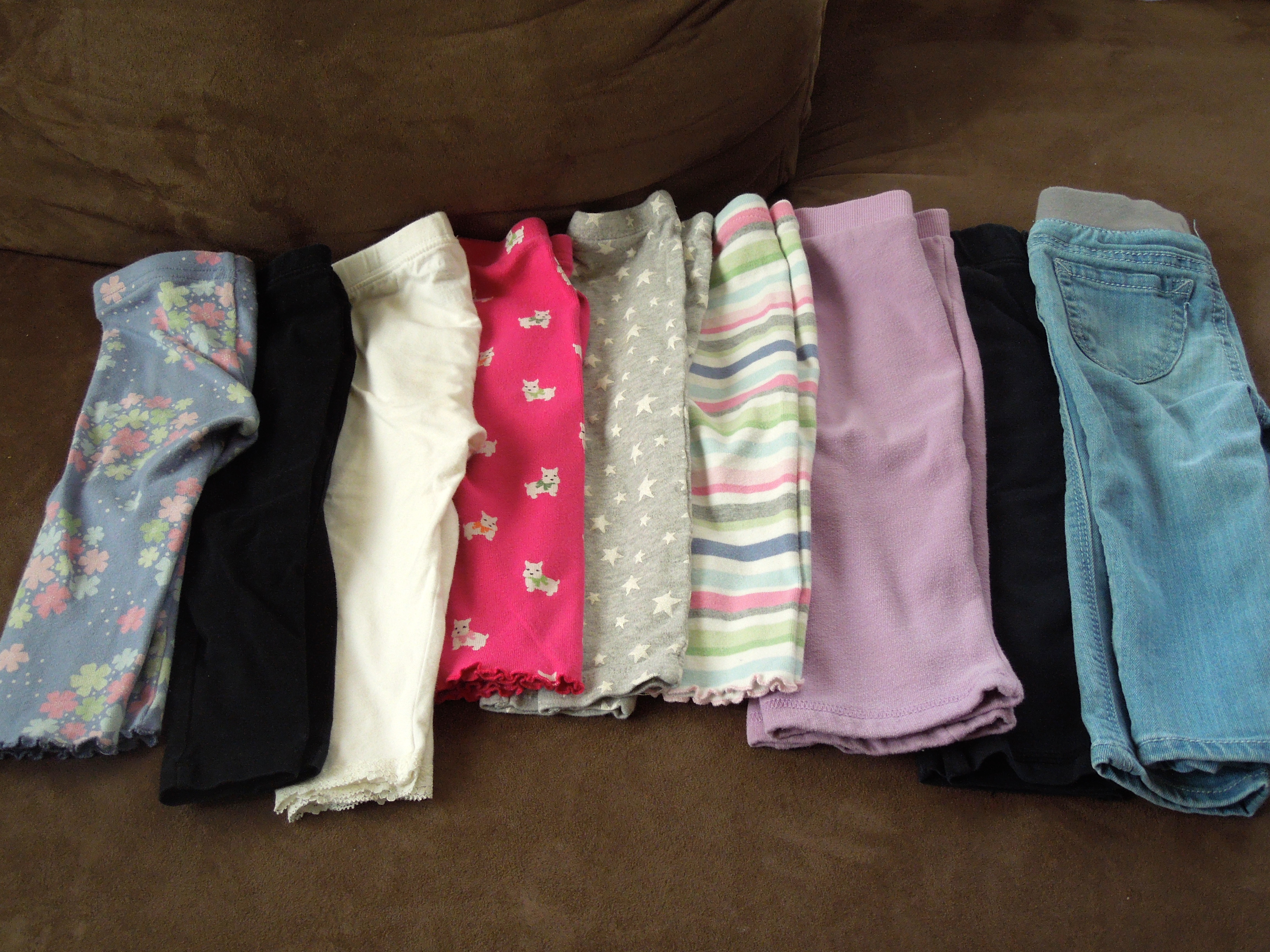 For MC's pants, it is all about leggings and sweats. And of course, what girl's wardrobe is complete without jeggings? Majority of leggings and sweats for MC are Gymboree and Gap. Jeggings are Cherokee by Target.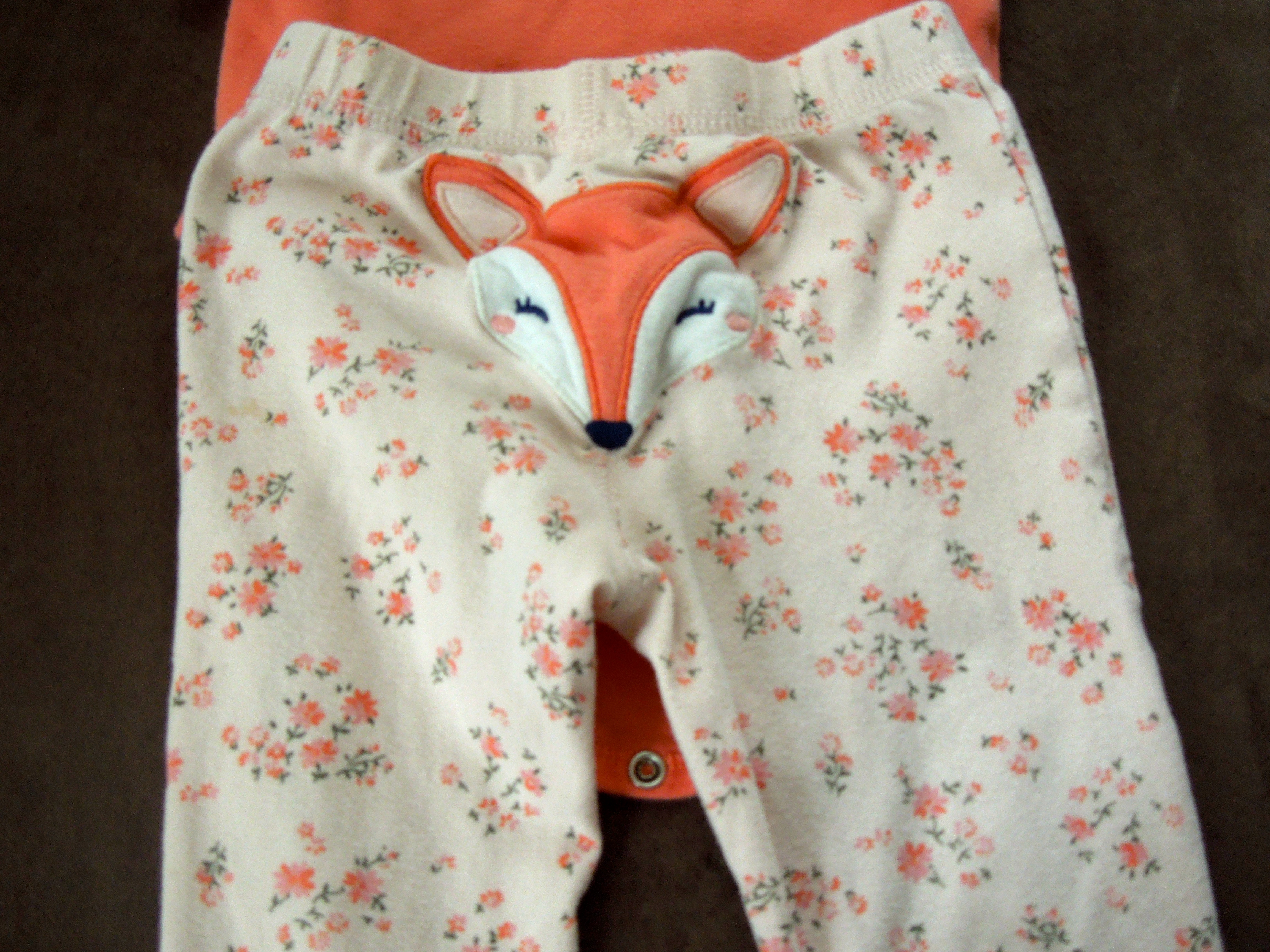 Most of Mary Cate's clothes are hand-me-down's from Maggie, but these awesome fox pants are not. Seriously. Fox pants. I need to step away from the internet because this post is done with fox pants.
Hope you enjoyed a little peek into the kiddos closets. What are your go-to brands for durable and beautiful kids clothes?