Last Monday was Atticus' birthday, just one day after Father's Day. The children were so thoughtful this year, and Daddy is the newest member of Smoking Goose's Bacon of the Month Club. He also received some framed masterpieces from our Artist in Residence, Maggie.
We started the birthday/father's day weekend of fun with a babysitter and a trip to the local brewery down the street, Black Acre Brewing Company.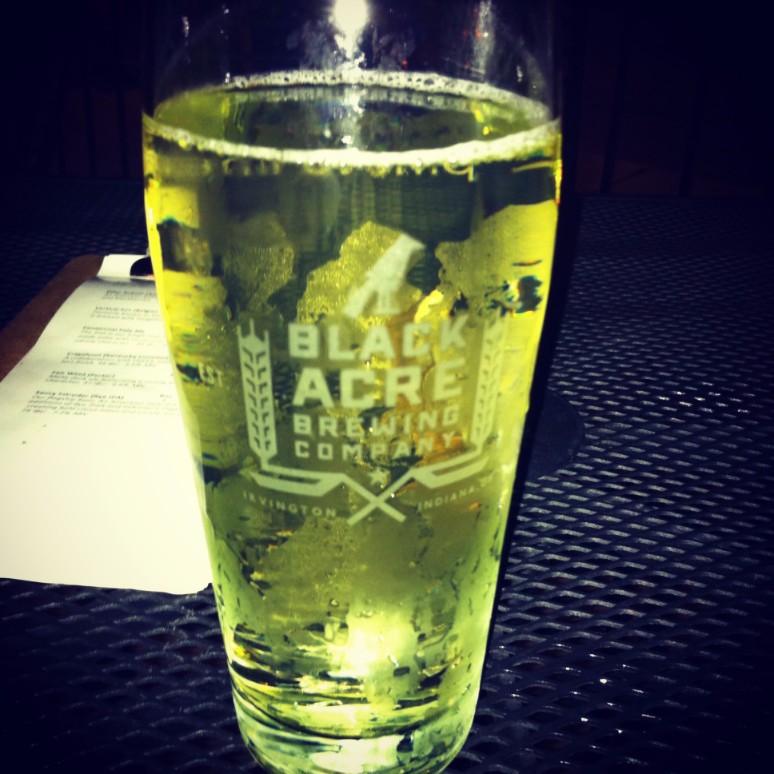 I drank girly (and delicious) hard cider. It was called Original Sin. Haha.
Then we had a Father's Day complete with a 3 year old with the shits, one twin with a cold, no one slept well, and we went to Mass at 5:30, and everyone melted down. Happy Birthday honey! Oh well, I guess this will be one we'll never forget. I don't have any photos though. You're welcome. Trust me, you'd rather not see us that weekend.
On Monday, the actual day of his birth, Charlie, Atticus, and I were well enough for a trip out. Let me tell you friends, you know you have a lot of little kids when you go on a "date" and have to take one of them with you.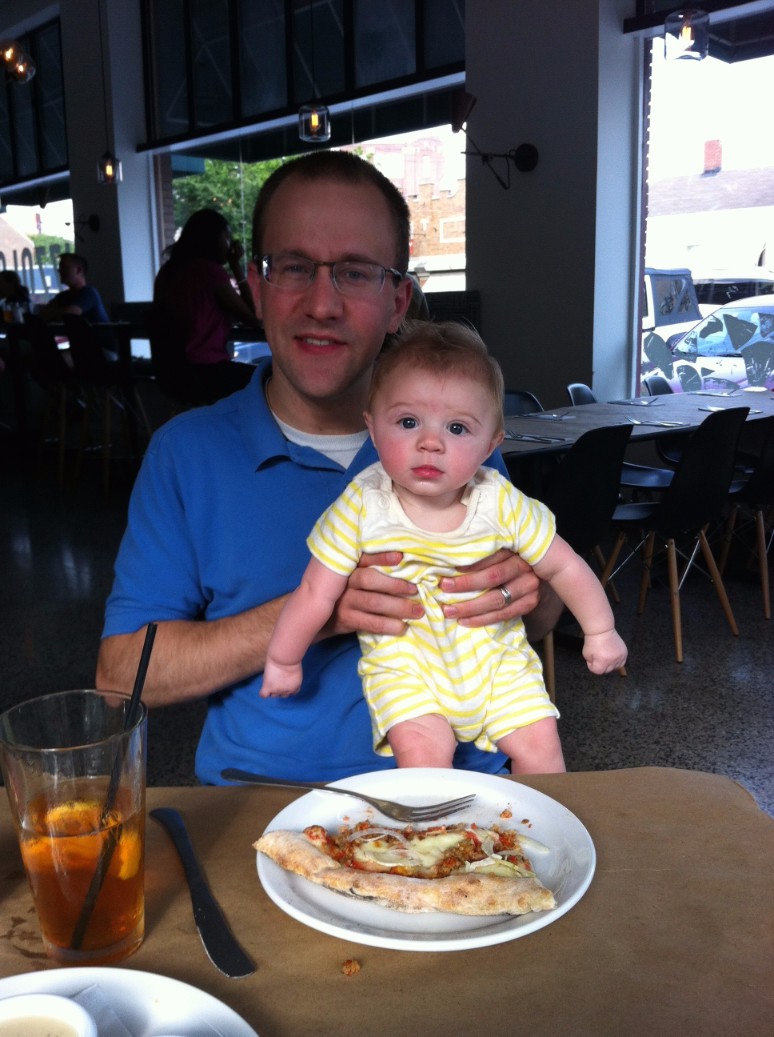 Everyone looks concerned in this photo, but I promise we all had a good time. At Pizzology on Mass Ave. So yummy.
On Thursday, a dear family friend of mine came to visit for the weekend. Hence the quiet beforehand (cleaning like a mad woman) and the quiet during the end of the week. We had a great time. She, Maggie, and I had a girls day at the mall, complete with Chick-fil-a, the play area, and a meltdown at the Disney store (is any trip to the mall with a 3 year old complete without a meltdown?)
There was a trip to the new local deli in Irvington, the best ice cream shop around, and a walk and picnic at the park, where we happened upon a local folk festival. Bonus: free music while we ate.
On Sunday we went to Mass and drove around the neighborhood where we are hoping to move in the next year or so. Then lunch and a walk at the local outdoor mall before driving to the airport. Much fun was had by all.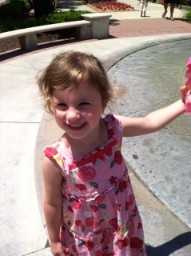 Getting into the fountain? Can you stop me in time?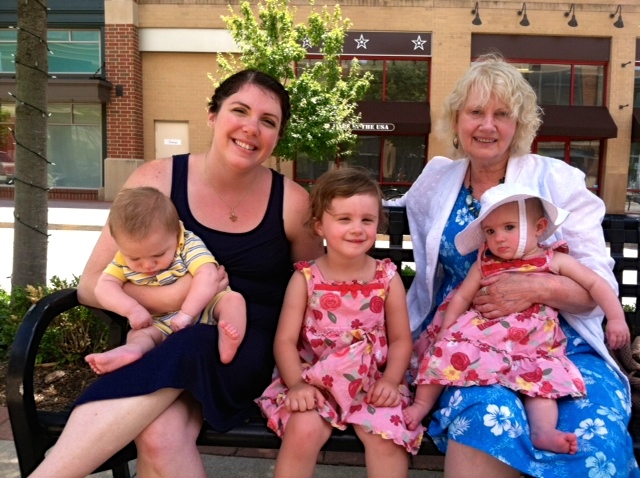 Kiddos with "Auntie Gloria"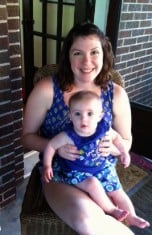 Porch sitting. We did not match on purpose, but oh man, we look alike don't we?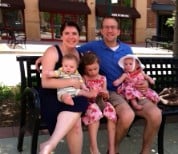 Family of five. Not one child is looking at the camera. Someday, right? Yes, that is my bare foot. I abandoned my shoes when they gave me blisters.
There you have it folks. My last week or so in photos. Hope you are all enjoying this summer sun. Stay tuned for a kick-ass banana bread recipe later this week.