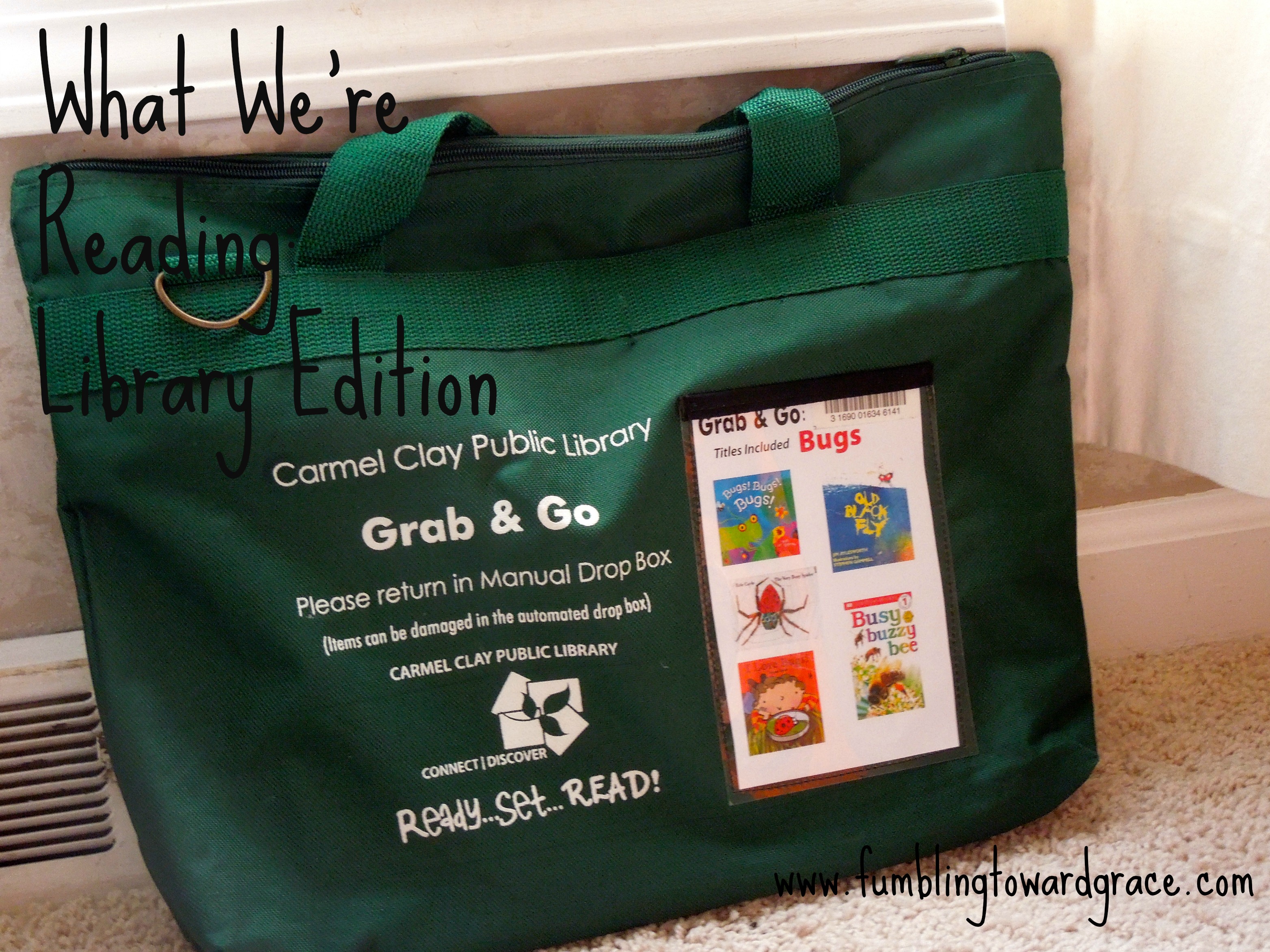 A few weeks ago I got to experience one of my favorite pleasures, going to a new library for the very first time. Since we just moved to a new town, with its very own library just a couples miles from our house, I was thrilled to check it out.
Libraries are my happy place. I have fond memories from the very small library in my sleepy town growing up, and of exhausting most of the children's section by the time I was 12. I worked for my college library for a few years, and worked for the public library in Indianapolis for a short while before Maggie was born. I have a pipe dream (one of a few!) of going back to school for the MLS (masters of library science) degree and becoming a real, live librarian.
There's something about a library. It cuts across racial and socio-economic lines. Rich and poor alike use libraries. They are community centers and in many places function as gathering spaces for students of all ages, people seeking quiet work space, and those lacking resources such as in-home internet access. Everyone in this house is a big fan of the library.
Our new one is wonderful! They have an excellent children's section, and offer many programs for children, including story times, crafts and activities, and there is even a mother-daughter book club for 4th and 5th grade students. Something else I loved was that the parenting section was in the children's section, something I have not seen at other libraries. Brilliant!
We've made a few trips now, and on the last one Maggie and I discovered the "grab and go" bags. They are pure genius!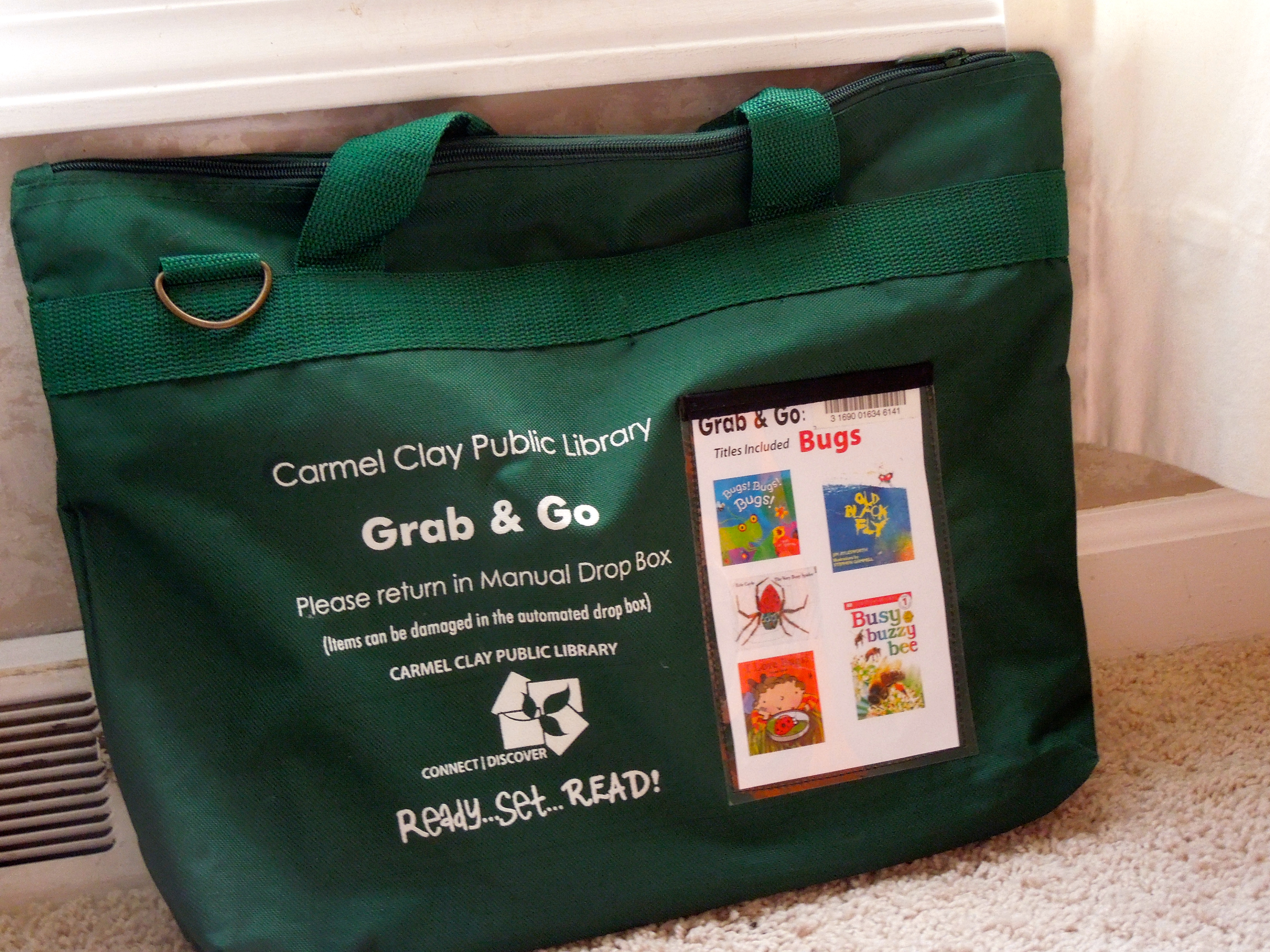 They are tote bags for kids aged 0-5 and filled by theme with picture books. So you just grab one, and there is even a barcode on the outside of the bag so you do not have to take each one out to scan. I've seen pre-made bags at other libraries, but none arranged by theme and so easy to check out. I love them.
Maggie chose bugs and princesses. Of course. Maggie still likes princesses, but we are starting to get away from the obsession of her toddlerhood. Enough so that instead of having her fourth princess party in a row, this year's birthday theme is Doc McStuffins. I really liked the books in the princess themed bag though. I like The Very Fairy Princess series (written by Julie Andrews) a lot, and both Maggie and I loved Princess Grace, which is a very sweet alternative take on all things princess.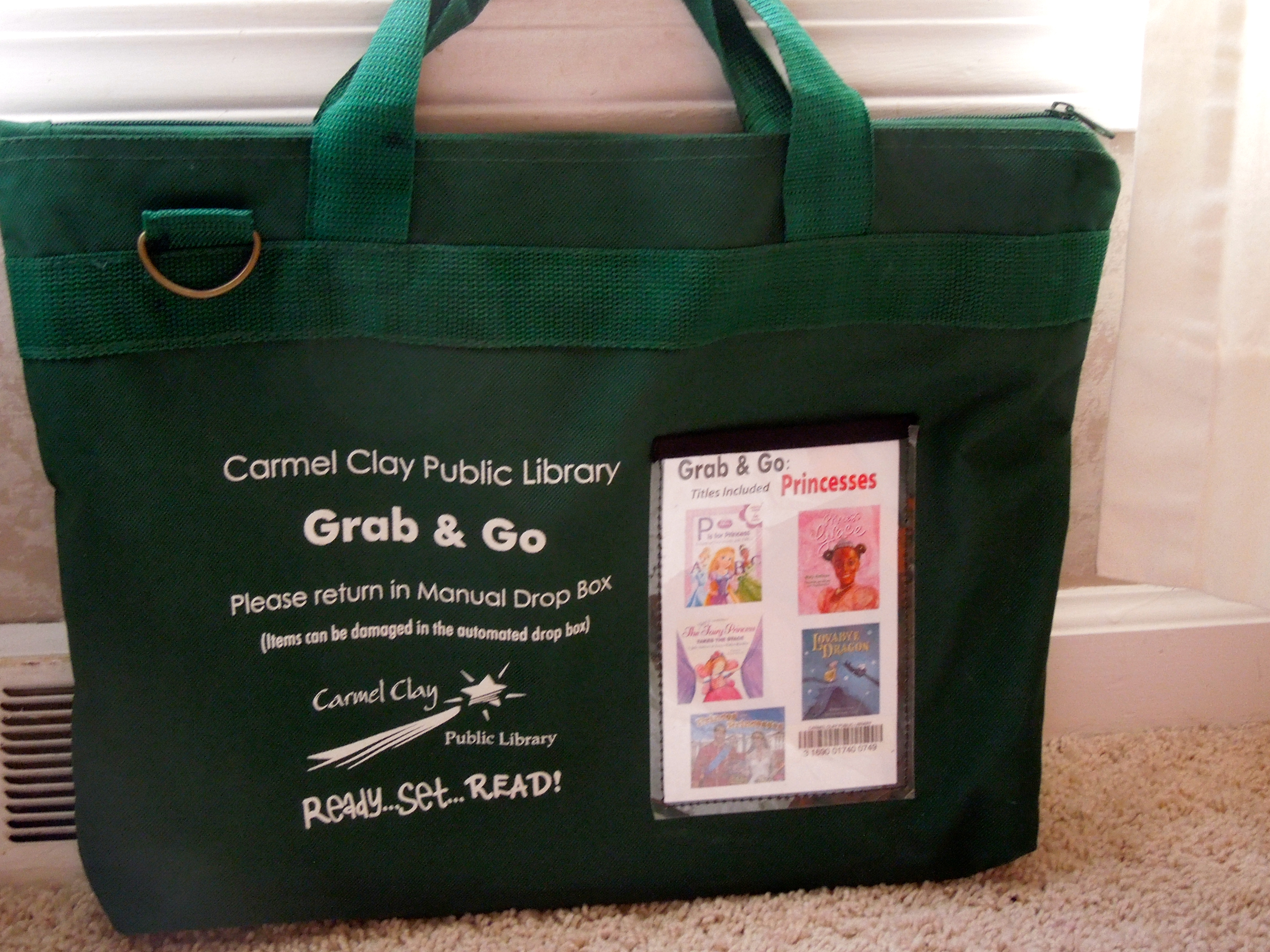 Since the parenting section is in the children's section, I even had time to browse for a few books of my own. I know, I know. Living the dream.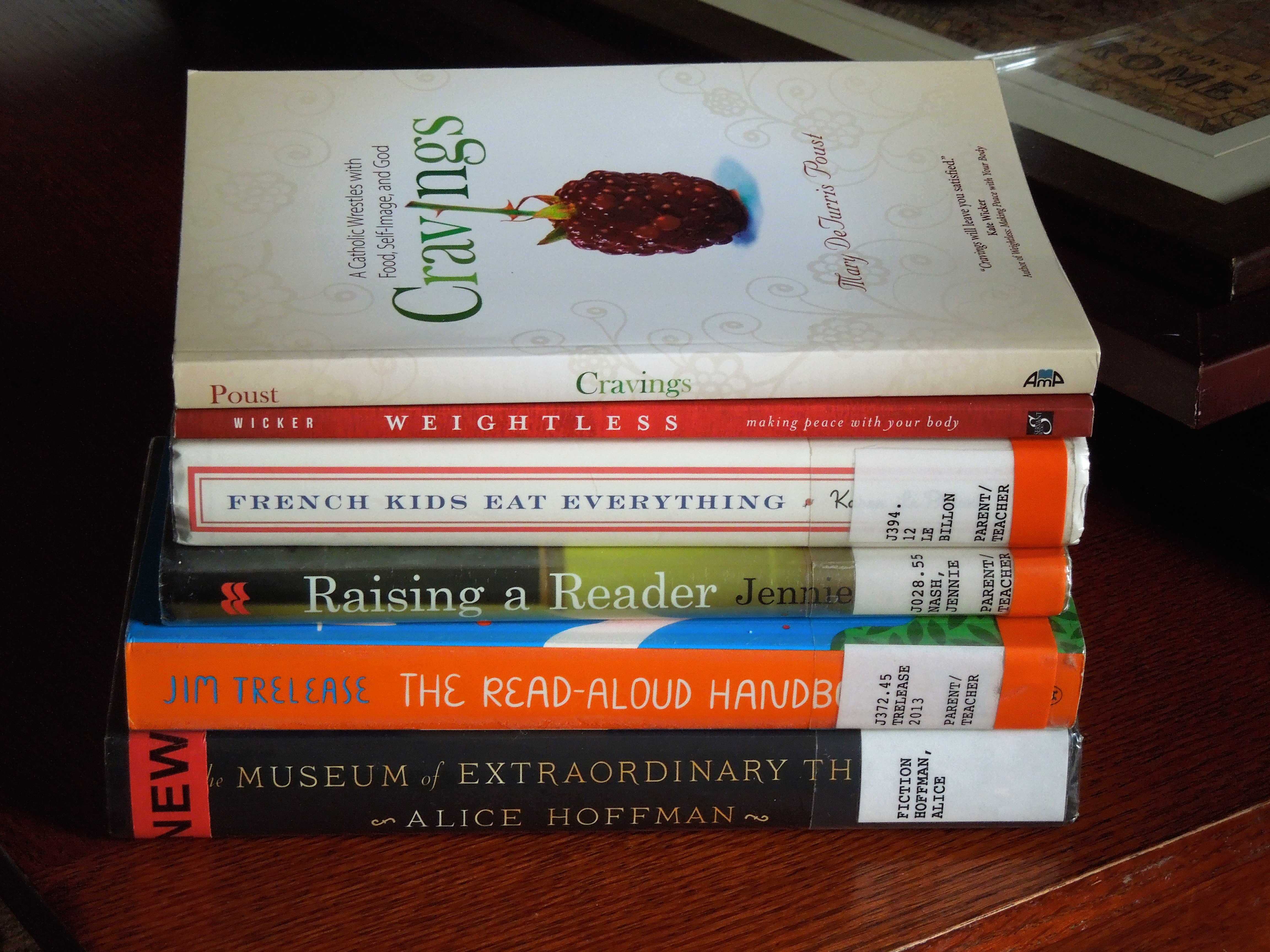 The top two books are mine, but since I am reading them right now, they are on the pile.
I haven't started The Museum of Extraordinary Things yet, but I am enjoying the other library books. French Kids Eat Everything is so interesting and challenging as it highlights the differences in French and American attitudes to food and parenting.
The top two books, Cravings and Weightless are both written by Catholic authors and deal with body-image, food issues, and spirituality. If any of that sounds familiar to you, I can't recommend both of these books highly enough. I have been slowly reading them the last two months, because there is a lot there in terms of spiritual work and material for reflection.
So there you have it friends. What we've found exploring our new library and some titles we've been enjoying during this late spring sort of early summer lull. What are you reading now?