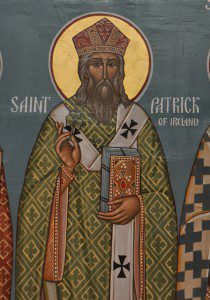 Instead of celebrating St. Patrick's Day by just wearing green, making a big deal about being Irish, drinking green beer, or marching in parades, try reading the works of St. Patrick and reflecting on his Christian faith and convictions.
Observe St. Patrick's Day this year by reading the great missionary's own story, as he tells about his life and confesses his faith in Christ.
Read "The Confession of St. Patrick" after the jump.
Also read his beautiful poem/meditation/hymn "St. Patrick's Breastplate," also known as "Christ within me, Christ behind me, Christ before me."