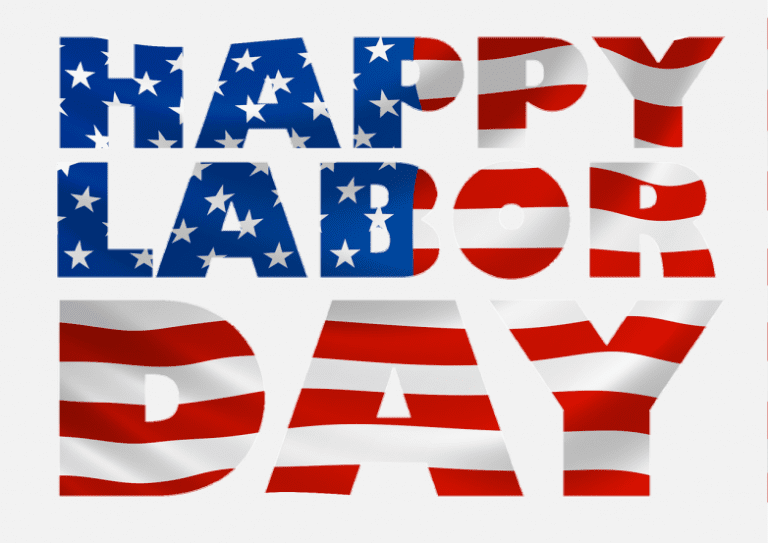 Labor Day is a good day for Christians to celebrate Vocation. That is, the teaching that our work, our family relationships, our church, our citizenship are all "callings" from God, the realms in which we live out our Christian faith as we love and serve our neighbors. In addition to the cook-outs and the finales to our summer vacations, I invite you to meditate on the following quotations from Martin Luther, the great theologian of vocation. (I discuss these passages in my latest book on the subject, commissioned by the Acton Institute: Working for Our Neighbor: A Lutheran Primer on Vocation, Economics, and Ordinary Life.)
Martin Luther on Vocation
If you are a manual laborer, you find that the Bible has been put into your workshop, into your hand, into your heart. It teaches and preaches how you should treat your neighbor. Just look at your tools—at your needle or thimble, your beer barrel, your goods, your scales or yardstick or measure—and you will read this statement inscribed on them. Everywhere you look, it stares at you. Nothing that you handle every day is so tiny that it does not continually tell you this, if you will only listen. . . .All this is continually crying out to you: "Friend, use me in your relations with your neighbor just as you would want your neighbor to use his property in his relations with you."
Martin Luther, "Commentary on the Sermon on the Mount" (Luther's Works 21:237)
There is no true, basic difference between laymen and priests, princes and bishops, between religious and secular, except for the sake of office and work, but not for the sake of status. They are all of the spiritual estate, all are truly priests, bishops, and popes. But they do not all have the same work to do. …A cobbler, a smith, a peasant—each has the work and office of his trade, and yet they are all alike consecrated priests and bishops. Further, everyone must benefit and serve every other by means of his own work or office so that in this way many kinds of work may be done for the bodily and spiritual welfare of the community, just as all the members of the body serve one another.
Martin Luther, To the Christian Nobility, LW 44:127-130.
Now observe that clever harlot, our natural reason…takes a look at married life, she turns up her nose and says, 'Alas, must I rock the baby, wash its diapers, make its bed, smell its stench, stay up nights with it, take care of it when it cries, heal its rashes and sores, and top of that care for my wife, provide for her, labor at my trade, take care of this and that, do this and that, endure this and endure that, and whatever else of bitterness and drudgery married life involves? What, should I make a prisoner of myself? O you poor, wretched fellow, have you take a wife? Fie, fie upon such wretchedness and bitterness! It is better to remain free and lead a peaceful, carefree life; I will become a priest or nun and compel my children to do likewise.
What then does the Christian faith say to this? It opens its eyes, looks upon all these insignificant, distasteful, and despised duties in the Spirit, and is aware that they are all adorned with divine approval as with the costliest gold and jewels. It says 'O God, because I am certain that thou hast created me a man and hast from my body begotten this child, I also know for a certainty that it meets with thy perfect pleasure. I confess to thee that I am not worthy to rock this little babe or wash its diapers, or to be entrusted with the care of the child and its mother. How that I, without any merit, have come to this distinction of being certain that I am serving thy creature and thy most precious will? O how gladly will I do so, though the duties should be even more insignificant and despised. Neither frost nor heat, neither drudgery nor labor, will distress or dissuade me, for I am certain that it is pleasing in thy sight."
Martin Luther, "The Estate of Marriage," LW 45: 39-40.
[Human nature] knows nothing but its own good, or what is good and honorable and useful for itself, but not what is good for God and other people. Therefore it knows and wills more what is particular, yes, only what is an individual good. And this is in agreement with Scripture, which describes man as so turned in on himself that he uses not only physical but even spiritual goods for his own purposes and in all things seeks only himself.
This curvedness is now natural for us, a natural wickedness and a natural sinfulness. Thus man has no help from his natural powers, but he needs the aid of some power outside of himself. This is love.
Martin Luther, Lectures on Romans, in LW, 25: 345.
When you pray this petition ["give us this day our daily bread"] turn your eyes to everything that can prevent our bread from coming and the crops from prospering. Therefore extend your thoughts to all the fields and do not see only the baker's oven. You pray, therefore, against the devil and the world, who can hinder the grain by tempest and war. We pray also for temporal peace against war, because in times of war we cannot have bread. Likewise, you pray for government, for sustenance and peace, without which you cannot eat: Grant, Lord, that the grain may prosper, that the princes may keep the peace, that war may not break out, that we may give thanks to thee in peace. Therefore it would be proper to stamp the emperor's or the princes' coat-of-arms upon bread as well as upon money or coins.
Martin Luther, Sermon on the Lord's Prayer (1528). LW 51:176-177.
[The ruler] should picture Christ to himself, and say, "Behold, Christ, the supreme ruler, came to serve me; he did not seek to gain power, estate, and honor from me, but considered only my need, and directed all things to the end that I should gain power, estate, and honor from him and through him. I will do likewise, seeking from my subjects not my own advantage but theirs. I will use my office to serve and protect them, listen to their problems and defend them, and govern to the sole end that they, not I, may benefit from my rule." In such manner should a prince in his heart empty himself of his power and authority, and take unto himself the needs of his subjects, dealing with them as though they were his own needs. For this is what Christ did to us [Phil. 2:7]; and these are the proper works of Christian love.
Martin Luther, Temporal Authority, LW 45:120.
Although the Christian is thus free from all works, he ought in this liberty to empty himself, take upon himself the form of a servant, be made in the likeness of men, be found in human form, and to serve, help, and in every way deal with his neighbor as he sees that God through Christ has dealt and still deals with him. This he should do freely, having regard for nothing but divine approval. He ought to think: . . . . "I will therefore give myself as a Christ to my neighbor, just as Christ offered himself to me."[i]. . .Just as our neighbor is in need and lacks that in which we abound, so we were in need before God and lacked his mercy. Hence, as our heavenly Father has in Christ freely come to our aid, we also ought freely to help our neighbor through our body and its works, and each one should become as it were a Christ to the other that we may be Christs to one another and Christ may be the same in all, that is, that we may be truly Christians. . . .We conclude, therefore, that a Christian lives not in himself, but in Christ and in his neighbor. Otherwise he is not a Christian. .He lives in Christ through faith, in his neighbor through love. By faith he is caught up beyond himself into God. By love he descends beneath himself into his neighbor. Yet he always remains in God and in his love."[i]
Martin Luther, Freedom of the Christian, LW 31: 366-67, 371.
"What else is all our work to God— whether in the fields, in the garden, in the city, in the house, in war, or in government—but just such a child's performance, by which He wants to give His gifts in the fields, at home, and everywhere else? These are the masks of God, behind which He wants to remain concealed and do all things."
Martin Luther, LW 14:114-115
Illustration by Timasu, on Pixabay, CC0, Creative Commons