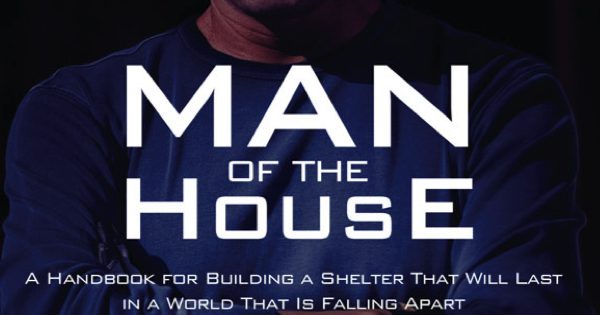 This has been a remarkably busy summer for me personally. Lot's of milestones for the kids, and on top of my other responsibilities, I've not been able to post as frequently at Patheos as I would like to.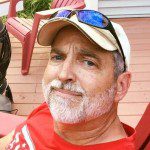 But amid the busyness, I've been receiving requests to appear in different venues. If you're interested in tuning in to hear me interviewed about my latest book, Man of the House–or you would actually like to attend an event where I will be speaking in person, here are some locations, as well as dates, times, and themes.
I was recently interviewed by my old friend, John Zmirak for Eric's show. The interview has been recorded but it hasn't aired yet. When it does, I'll be sure to let folks know. The subject of the interview was the book.
I'll be interviewed live, tomorrow (7/28/17), eastern time, at 11:00 a.m. by Eric Walker. This will be a Skype interview. Again the theme is Man of the House. I believe the interview will be available to view on Eric's website, or on the Igniting a Nation Facebook page.
I'm scheduled to appear on Bob's show broadcast from WMUZ Radio, on August 9th. Again, the theme is Man of the House. I'll be interviewed by Bob live at 2:30 p.m., eastern time.
I'll be speaking about themes found in Man of the House, among other things, at The King's College in New York City on Thursday, September 14th. I don't know the schedule for the day yet, but when I do I'll let folks know.
The Front Porch Republic Conference
I'll be in Holland, Michigan, Saturday, September 30th to speak about pastoral ministry and localism. This will be a follow up on a popular article that was posted there, and here at Patheos.
There are more appearances in the works–but this is enough for now.
I'll also post soon things related to my fiction. I've got a book coming out with Canon Press that will be available for purchase after November 1. (Just in time for Christmas!) Some of my appearances in the months to come will be connected to that.
While I'm at it, I'm working on getting a new website dedicated to promoting my writing and speaking. It will be the place where you can keep up with me. It is still in the very early phases of construction, so keep checking in over the next month or so as it fills out with links to articles, interviews, and the like. Here's the web address: crwiley.com
__
If you'd like to know more about my latest book before shelling out your hard-earned money for it, Wipf and Stock, the publisher of my book, Man of the House, has given me permission to share a little sample of the book with you. The hope, of course, is you will like it enough to purchase a copy. Enjoy!.
Click here to download the book excerpt as a PDF: Man of the House_Excerpt